How to Turn House Cleaning into a Simple and Easy Task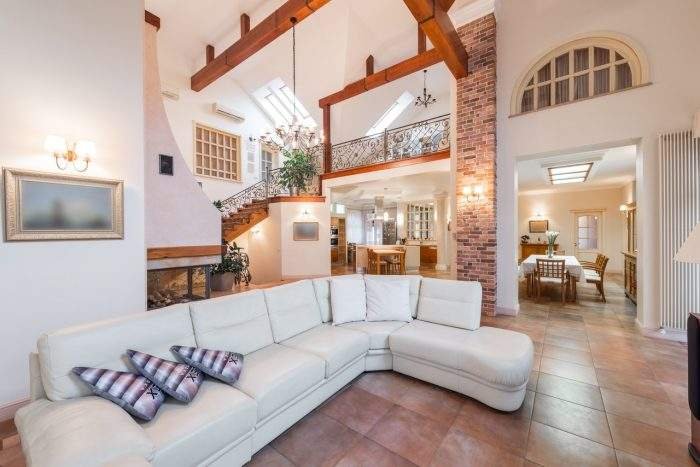 No one is crazy about cleaning the house or apartment. Many find it difficult, are lazy or consider it a waste of time. However, we all like to stay in a clean environment. We have made an effort to gather tips and advice that will make this task easier for you and make your home tidy and pleasant. After reading this article, you will clean your home like a professional.
Cleaning in a bad mood is prohibited!
If you want to live in a house where you are comfortable and where you want to return, never clean up in a bad mood!
When you clean the house over and over again with a disgruntled face and an annoyed booze, you create a very bad habit for yourself. Very soon, this state of discontent will begin to appear in you immediately, as soon as you cross the threshold of the house.
Housework should only evoke positive emotions. Therefore, before tidying up the house, tidy yourself up!
Three keys that can help you create the right mood before cleaning:
The first thing that has a huge impact on inner mood and emotions is appearance.
Make sure your clothes and shoes are comfortable and tidy.
You don't want to waste all day on cleaning, do you? This means that the long sleeves of your favourite bathrobe, which you need to be careful about all the time, will bother you during cleaning. You may need to make a bun or ponytail, so your hair doesn't get in a way all the time.
Remove jewellery (rings, bracelets) so as not to damage them.
The second thing that helps create the mood is music.
Some people like to hum to themselves when they do household chores. If you do not have such a habit, turn on the music – an additional charge of vivacity will not hurt.
And the third tip: a timer (for example, on the phone) helps many people to come to terms with the need for cleaning. When you know that you do not need to do the cleaning "from now to the end of time", but a clearly defined time, it is somehow easier to accept it.
Preparatory stage: where to start cleaning?
Determine for yourself what result you want to get.
What do you need: a perfectly clean room or just general tidiness and the absence of an obvious mess? Make sure the task is realistic, and you will meet the time you are ready to set aside for cleaning. If you realise that there is not enough time, lower the bar.
Make preliminary preparations
These are simple and quick steps that will greatly facilitate the cleaning process: fill the plumbing with detergents, plug the sink and soak dirty dishes in it (if you do not use a dishwasher), and start the washing machine.
Prepare the necessary cleaning tools and supplies
It is much more convenient when everything you need is at hand, and you don't have to run for every little thing.
Therefore, before starting the cleaning, put together a basket or basin with everything you need in advance.
Usual cleaning set:
Rubber gloves
Paper towels
Rags, microfiber cloths, sponges, wipes, etc.
Baby wet wipes or antibacterial hand wipes (super cleanser for stained door handles and switches!)
Glass cleaners (you can also use it for mirrors, wall clocks, some household appliances, shiny figurines, sinks, etc)
Cleaning products
Garbage bags
How to put things in order faster and easier?
There are several principles for organising cleaning that will significantly save you time and effort:
1. Determine for yourself a sequence of actions.
For example, you can start from the door and gradually move clockwise around the room. Someone is more suited to move from top to bottom or from the far wall to the door.
It doesn't matter which option you choose. The main thing is that you will stop rushing around the room and will understand what to do and in what order.
2. Stop running back and forth around the house.
Arrange a "staging area" for things near the entrance to the room. For example, put a chair, basin or box where you will put "stray" things from other rooms, so that you can then deal with them all in one fell swoop.
3. Cleaning in each room is convenient to do in several circles, in approximately the following order:
Collect all the trash
Collect dirty clothes and dishes
Free surfaces from things that need to be stored elsewhere
Clean surfaces (dust, vacuum carpet, wash floors, etc.)
Professional help
If you do not know where to start and the chaos in the house creates chaos in your life, you can always seek the help of professionals. Cleaning experts will tidy up your house while you work or just enjoy. You can maintain a clean house with the help of our tips, or you can call the professionals when you need them again. The decision is up to you. Also, make sure to call professionals when you need end of lease cleaning.
The smell of freshness
And the last but very important touch is the smell.
Pay attention to how your home smells, as we get used to everyday smells and stop noticing them. At the same time, smells greatly affect people's mood and the general impression that a house makes on those who enter it.
You can get rid of the unpleasant smell with green tea: Pour a package (50-100g) of green tea into a small saucepan, cover with hot water and boil for 5-10 minutes under a closed lid. After that, remove the lid and leave for half an hour. The rooms will be filled with the slightly bitter aroma of tea. When you ventilate the rooms, you will find that even deeply settled unpleasant odours have disappeared.
Another option is to revise your spice box. Look for cinnamon, cloves, cardamom, and vanilla – whichever you like best. Add the zest of orange, lemon or lime to the spices and boil it all in a glass of water over low heat. In winter, this method is especially good because the indoor air is often too dry.
Another great natural aroma is coffee. It is enough to take a few tablespoons of ground coffee and, while stirring, heat it well in a pan.
Conclusion
We hope that our tips will help you keep your house clean. It is very important that the place where you stay is always tidy, because what surrounds us can have a strong influence on our mood. Well, what are you waiting for? You can start tidying up right now!