With every note Hélène Choyer puts down on a score, she is impacted by the power that writing music possesses. Her work can create an impression in someone's mind and impact their feelings and emotions. By composing and orchestrating for award-winning films and popular video games, she helps tell a story, utilizing the sound of a production to transport the audience to a different place and time, and that is what she so loves.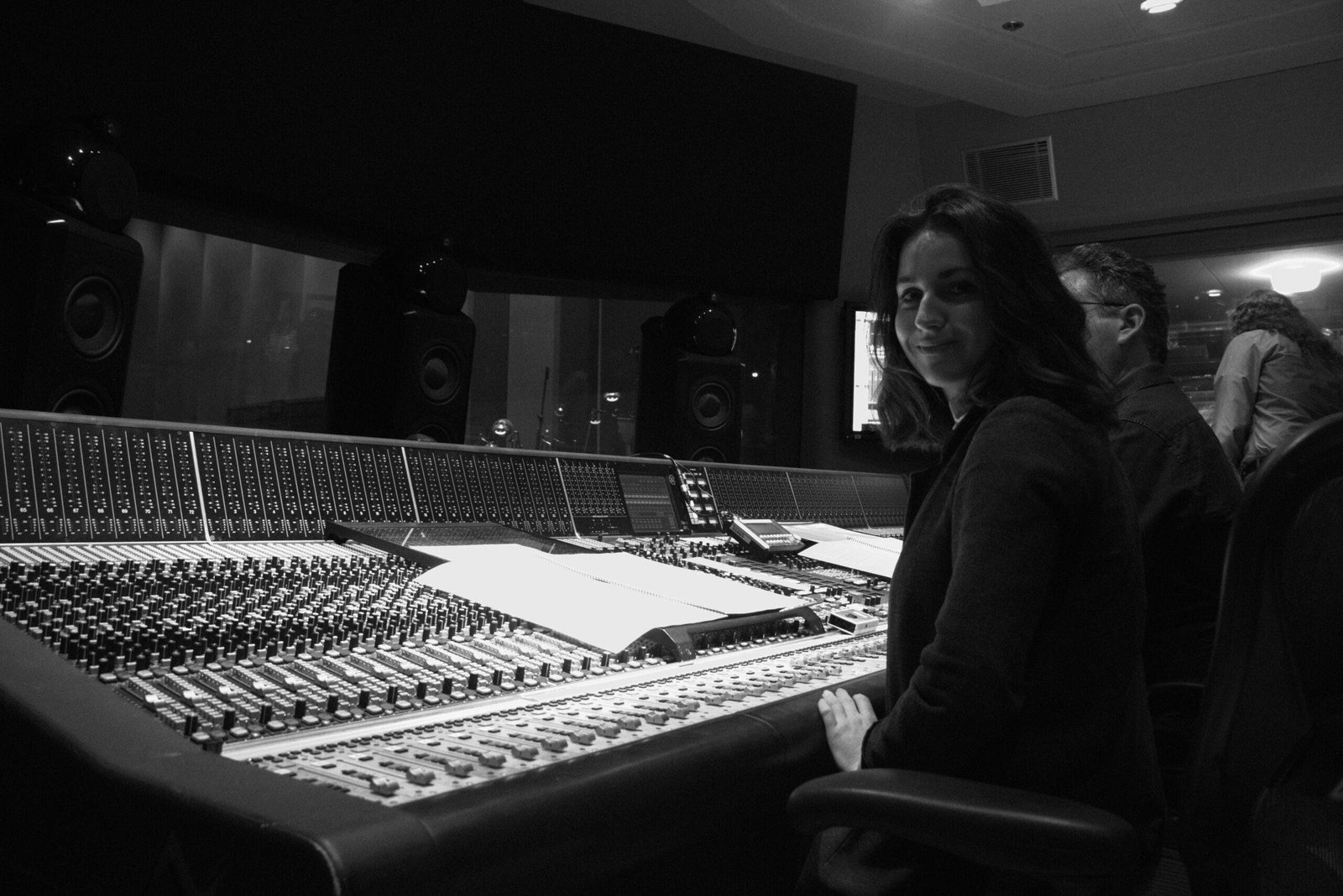 Hailing from France, Choyer is an in-demand composer, orchestrator, and sound designer across the pond as well, creating stunning soundtracks on many celebrated films, such as Florise: The Beauty of Haiti, Long Way Home, A Steward's Tale, and Netflix's Sitara: Let Girls Dream. Spanning across many mediums, Choyer is also the in-house composer for the award-winning interactive music and sound studio Emperia and worked as the composer and orchestrator for the upcoming French theatre performance Papy-Mamy, which will premiere in Paris in November. Her versatility makes her a formidable force in the industry.
"What I enjoy the most is creating an emotion for the audience to feel. I love the way I am writing and leaving the musical piece be after that, I usually don't listen to my work for weeks and go back to it after, and I often find myself thinking 'I don't remember how I did that' almost like this work is not mine anymore, and that I was in a different state when writing it," she says.
With such an impressive resume as Choyer's, identifying a single highlight can be tough, but for this 23-year-old, she says it was working on this year's feature film Joseph, allowing her to use her knowledge and share her passion for West-African and Occidental Music.
Joseph was partly financed by the Ghana government. In 2019, Ghana had a "year of return" that gave homage to all the victims of slavery. There is a castle on the coast of Accra where the slaves were imprisoned before being forced to board on ships and leave for America. This castle now has what they call a "Door of Return" which is a door that the descendants of slaves can go through with the remains of their ancestors (most of the time buried in America) to "return" them to their original country, that they were forced to leave. Joseph is a story about a young man living in Jamaica, going to Ghana to find his origins, his grandfather has been forced to leave Ghana for the Caribbean as a slave. It is a stunning and heartbreaking film.
"This movie is important to make people realize what victims of slavery had to go through and how it still impacts families around the world, how it deeply changed and forced the destiny of millions of families, destroyed their roots, and how today, their descendants have to learn where they come from and find their own identity knowing their family's story," says Choyer.
With such an important story, Choyer knew the music had to honor the hardships that so many families have and still face, while honoring African heritage. Choyer, who spent a large amount of her teenage years growing up in Burkina Faso, knows and appreciates West African music. When she was offered to take part in composing and sound design for this film, she knew the sounds she could showcase to honor the story and highlight this beautiful and rich musical culture.
The sound design had to be very realistic for all the Ghana scenes, and they didn't record on set. Choyer therefore had to re-create, in post-production, the atmosphere of the streets in Ghana, where her experience of living in Africa was her greatest asset. Her brother, who still lives in West Africa, also recorded the sounds of his street for Choyer to create a realistic soundscape for the movie.
"I liked how the director and producers, Marcia and Dave Weekes, trusted me from the beginning and gave me a lot of freedom. I really liked getting to know all the characters and the story to accompany them with my sound design and my music. I liked how I took care of everything for the sound from beginning to end, working on the sound design for the whole movie, including dialogue, recording VO in post-production, composing the music, all the way to mixing the whole movie in both stereo and 5.1 surround sound," she describes.
Joseph premiered in January 2020 in Accra, Ghana. It has been played in theaters in four countries since (Ghana, Barbados, Jamaica, & England) and will play in theatres in the United States. It is also dubbed to be played in foreign language countries. The release has been delayed due to the COVID-19 pandemic but will make its way to theatres all over the world when it is safe to do so.
Be sure to check out Joseph when it makes its way to a theatre near you.