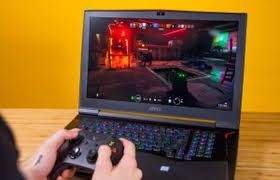 Gaming Laptop or Gaming Desktop? A common question every PC Gaming Enthusiast is Stuck With!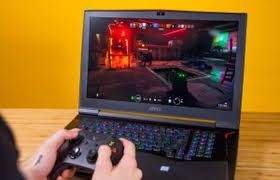 When you think of gaming laptop you probably think of investing your hard earned money on a device that will run all the games for a specific period of time. However, down the lane, the laptop will let you play all nice and juicy games for 3-4 years only. And after that, the machine won't be as good as it was in the beginning: it won't be able to cope with the hard-games you like playing.
It will become obsolete- and that's where you are stuck: non-replaceable components of a gaming laptop and their hefty price tag results in consumers to reconsider there purchase. Sure, you won't bother if you're born with a silver spoon but all this does for the rest of us, we do value our money.
Max to max you can change the battery, RAM, SSD/HDD and that's it. Plus the laptop grade hardware is always a little behind the desktop grade. Most of the laptops, in order to be slim and portable, have to use power-efficient grade processors and graphics cards (the mobile series components) i.e, you are getting half the power of desktop grade component in order to make your system portable. This leads to some frame drop if we compare it with desktop series components.
On the other hand, you know the advantages of gaming desktop – you can easily swap out the ageing component like an old graphics card and processor with the brand new ones. This is why many of us prefer to have a gaming desktop rather than a laptop but we do miss out the huge advantage of portability with this. So, it's basically a lose-lose situation you can not have everything.
Below are the two major problems with gaming laptops
1 – non-replaceable processor and graphics unit
2 – use of mobile series components
Dell, at this year CES (Consumer Electronic Show) addressed these two problems of gaming laptops by introducing the Alienware area 51m – a one of a kind laptop which offers both components replaceability and desktop grade components inside a magnesium alloy chassis.
This bombshell is packed with a desktop-grade processor and graphics card which you know can skyrocket your gaming needs through the stars! Not only these components are overclockable meaning this laptop can easily outperform those desktops that are not overclockable on paper, and once these components became old you can easily swap it out for a new one. That's one of the most interesting aspects and eye catcher to any gaming enthusiast.
With complete support from Dell, you can manually replace the CPU and Graphics cards from this machine. They even provided a step by step guide for this. Dell even has refractor with some components so that it could be easily accessible to the consumer like easily removable screws, labelled guides imprinted on the laptop frame and pull tabs to remove delicate wires instead of manually removing wires from the component and motherboard. That's really thoughtful of Dell.
We know the size of the NVIDIA desktop grade RTX 2000 series cards. Due to the enormous computation capabilities and real-time ray tracing tech baked into these cards, cooling intake has to be big enough to make these cards work at normal temperature – resulting in an overall big form factor. Then how did Dell managed to fit a full-fledged desktop grade graphics card in a laptop form factor?
Dell actually has gambled on this, they have used what is called Dell in house cooked (proprietary) Dell Graphics Form Factor or DGFF which is a drilled down of desktop grade chip into a form that's fixable inside a laptop chassis. But both Nvidia and AMD have not released any official statement that they will make their future cards compatible with Dell's own DGFF.
We are hoping both the graphics company will come to some agreement with Dell for making this a future proof product and making graphics chip compatible with DGFF.
Specs we know off:
Intel's 9th Gen Core i7-8700, i7-9700K, or i9-9900K
RTX 2080Ti GPU with 6GB DDR6 VRAM with options for RTX 2060, RTX 2070 and RTX 2080
Two PCIe M.2 SSD slots
Four RAM slots, with support for up to 64GB of 2400MHz memory.
1080p 144Hz option with Nvidia G-Sync and an integrated Tobii eye-tracking rig
DC power jacks and a Thunderbolt 3 port
Three USB 3.1 ports, HDMI 2.0, Mini Displayport, Ethernet
Alienware's Graphics Amplifier port
An upgradable gaming laptop which offers desktop grade hardware and semi-mobile portability.
If someone had mentioned this line bank in 2013 we would have laughed it out so hard on that person. But now in 2019, this is reality and this is soon going to be tread for all gaming laptopsfrom all major OEMs. The Alienware Area 51m could be the spark to the already diminishing fire of gaming laptops.
Additional Read: Top Laptops for Video Editors in 2019