All You Need To Know About Face Recognition Solution for Businesses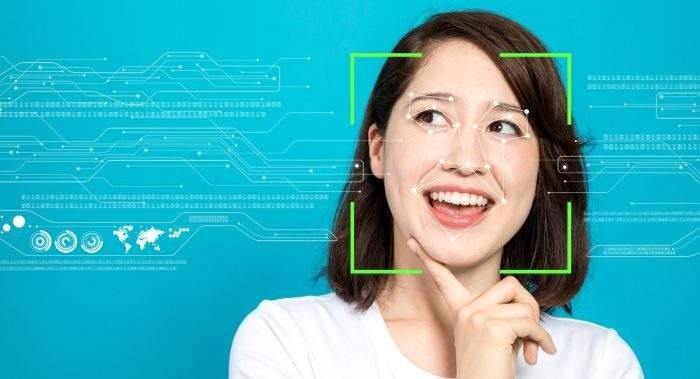 Today, facial recognition technology has gained a lot of popularity among businesses. It has emerged as a prominent business application. So, what exactly is face recognition? Well, it is a form of applied machine learning that can be used to detect and identify human faces. It comes with contactless identity detecting feature. The technology has gained even more prominence among governments and businesses.
The success of this face recognition system can be seen with the point that today facial recognition technology has reached higher levels. Here manual detecting can't match up with it in recognizing faces. Especially if it's about detecting a significant number of random faces.
Evolution of Facial Recognition Technology
Started in 2001, facial recognition technology got the attention of businesses in recent times. Earlier, this technology was limited to scientists and security professionals. The evolution of facial recognition technology started with the study of the Viola-Jones Object Detection Framework. It is the first scientific study relating to the use of algorithms in detecting faces. After considerable success, the framework offered in the study was applied for face detection.
The technology gained popularity due to its exceptionally fast detection process. The computers that ran this algorithm were able to detect faces in .07 seconds. The algorithm was used in scientific studies and by various government agencies between 2001 and 2004.
The real progress was achieved in facial recognition technology in the year 2010 in the form of Convolutional Neural Networks (CNNs). It is vital to note that CNNs are still in use due to the reason that they are the finest way to carry out the facial detection process. The networks are also popular due to the availability of enormous storage space and raw processing power made possible by Infrastructure-as-a-Service (IaaS) providers through cloud computing.
The Working Process of Facial Recognition Technology
In the current scenario, facial recognition technology is being used largely by businesses to perform biometric identification or verification by examining the human's facial characteristics. To achieve this, the technology generally used 2D images, 3D facial recognition, or may look at precise algorithms that relate to the distances between features. Different stages of how facial recognition technology works include:
Detection/Tracking: In this stage, the facial recognition device identifies and tracks a given image or video file.
Alignment: The alignment stage notifies where the face lines are in the given image or video file. It also details the outlines for the facial features.
Feature Extraction: As the name suggests, in the feature extraction stage, the device extracts the individual facial features like lips, eyes, nose, chin, and other facial features. These feature extractions are saved to allow algorithms to use them in the next stage.
Feature Matching and Classification: In this stage, the algorithms received from the extraction stage are matched up to the database provided, to detect the person's identity.
Key Features of Facial Recognition Technology for Businesses
Below mentioned are some of the key features of a facial recognition system that businesses must keep in mind when looking for a facial recognition system for their business needs:
1. Live Face Detection
A conventional face identification system can be easily defrauded by placing a photo of a person in front of a camera. To prevent this kind of security breach, nowadays, most face recognition systems come with the feature of live face detection. It means that these systems are designed in a manner that they can easily detect whether a face in a video stream belongs to a real person or is just a photograph.
2. Fast Face Matching
A face recognition system must be able to perform a fast and accurate detection of a face in a live video stream.
3. Face Posture Tolerance
A face recognition system must have a certain tolerance to face posture to assure face enrolment convenience. For instance rotation of a head can be up to 10 degrees from frontal in each direction including nodded up/down, rotated left/right, tilted left/right.
4. A Strong Face Matching Algorithm
Some facial matching algorithms just use tens or hundreds of feature detection points on a face in order to create identity. However, an enterprise face recognition solution must use thousands of points on a face to set up identity. A superior algorithm results in a higher degree of accurateness, which further leads to increased ROI.
5. Built-In Privacy Protection
Enterprises must invest in a face detection system that is built to protect privacy. Some privacy-related features to look for include: Data encryption, Data breach precautions, Data purging, and Anti-profiling.
6. Predictive Analytics
The right set of analytics can help large enterprises prevent future crimes. Enterprise face detection systems should also offer historical data and have the ability to segment face recognition data into groups, zones, locations, and other tags to facilitate better identification of crime patterns.
Conclusion:
Facial recognition solution is undoubtedly a powerful technology that helps enterprises to identify or verify a person's identity. Technology is transforming industries by serving different purposes and is really beneficial for their growth.