Finding a reasonably travel deal for your holiday is always going to be a tiring task for everyone. Securing best flight deals to any destination can take a lot of your precious time and it can be an overwhelming job. With an infinite number of search engines at your disposal, and frequently shifting airline prices, any type of traveling deal that includes a cheap flight ticket, hotel accommodation, transfers, and local transportation can be really exhausting. Although there are different ways to avail great offers and promotions like booking a last-minute best travel deal or going in the off-season, we have pointed out some amazing hacks from where you can find the most suitable deal for yourself and your loved ones.
You can explore these hacks and find the most suitable for your traveling plan. It will help you to plan a better trip, reduce your travel costs, and provide a better understanding of the place you are going to visit. Best travel deals revolve around the dilemma of cheap flights, as most of our traveling purse is used to buy flight tickets, so our focus will be more on how to get cheap tickets. Hope you take something from it and save your time, money and avoid any hindrance when planning your next trip.
How to secure best travel deal
Following are some amazing and effective tips and hacks that can help you find the best travel deals for yourself and your family. So read on and plan your next trip in the best possible way.
Make use of cookie-free private browsing
You need to keep your searches top secret. But from whom? Not from your friends or anyone else but from your very own browser. We are not crazy for telling you that prices increase after you have searched the web on your browser for a couple of times. It happens when you accept cookies in your browser for an enhanced search experience. This allows your personal data to become visible to the parent website, which in turn can post higher prices of any destination to earn more profits.
To avoid being shown overpriced tickets, you need to browse through a private browser, or an incognito platform to see the lowest fares. If you are using a flight aggregator to make online flights comparison, you also need to clear your browsing history. This method is unconventional, as it is not a direct tip to get a traveling deal by finding a cheap ticket, but it is useful and efficient.
Make use of top-flight search engines
Multiple search engines have an exaggerated flight cost strategy as a part of taking a commission from the airliner. For this reason, some of the renowned flight search engines show more prices to their user. Always search multiple flight search engines before locking on your desired flight.
No flight search engine is ideal and there is a possibility that one flight ticket can be of low-cost, and the other extremely high-priced on the same platform.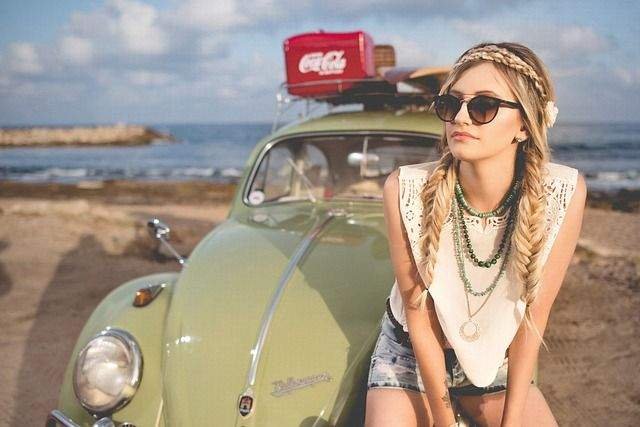 Some of the best flight search engines are mentioned below:
Cheapoair
Travangelo
Skyscanner
Momondo
JetRadar
Google Flights
Kiwi.com
AirFare Watchdog
AirWander
Find the right time and day to fly
Flight rates vary a lot. While there is a common misconception between flyers that you can purchase low-cost airline tickets on weekdays. The reality is that there is no fixed truth to the booking system. Although weekday flights are commonly cheaper than weekends, it still depends a lot on the routes, and traveling density of people.
Flying with budget airlines
You can actually find comparatively cheaper tickets when flying with a budget airline, than any other conventional big time flyer. Although it is obvious, you will have to make some compromises on leg-room, in-flight entertainment, food, and drinks.
For your ease, we have listed some of the best budget airlines.
Flair Airlines
Swoop
Jetlines
Air Canada Rouge
Spirit Airlines
Jetstar
Southwest
Allegiant Air
Frontier
Spirit Airlines
Sun Country Airlines
WOW Air
Tiger Air
Scoot
Using connecting flights to reduce cost
If you are flying on a route, let's just say from the United Kingdom to Australia, which typically involves 2 or 3 transfers. You can consider booking multiple legs of traveling by adding another destination to your trip. Not only you will be able to visit a new place and tick another to-do thing off your list.
It is imperative to exclude any tight layovers that are more than hours apart. Some of the airlines even provide a partnership with other airlines to ease your traveling over long distances.
Most suitable flights
Sometimes the most suitable flights to your destination are only few and everyone is waiting for them to be offered. However, your ultimate dream flight will only be the one that suits you the most. That flight will allow you to carry a normal weight of your luggage/baggage, provide all the inflight entertainment, and will be cheaply priced. Always lookout for such tickets on different travel agency's portals.
Cheap places to take-off
Sometimes you need to think out of the box to find one cheap flight to your destination, or near your destination. If you live in a big city, the outbound flights from there will always be highly priced. But there is a small town with an airport nearby, and you have an option to fly from there as their prices will definitely be a little lower. Sometimes flight tickets are not that expensive, but they include a high amount of airport taxes. You can deduce them by flying from a least busy airport nearby.
Purchasing flights in bulk
Although highly probable, when you are traveling with a group of people, you can easily generate some discount by booking flights in bulk quantity. You can also buy in bulk of all the destinations you want to visit when traveling alone.
Be opportunistic
When searching for a top travel deal to any destination, you need to spend some time on flight search engines, travel agencies, and flight aggregators, to determine that one single impossible error that they have made in their sale fares. Sometimes airlines make mistakes, which can easily lead to some serious cut-rate flights. It can be any technical glitch, software malfunction, human input error, currency conversion mishap, or anything. Use that to your advantage and secure great rebates.
Traveling in off-season
As we have mentioned it earlier in the article, you should always try to travel in the off-season. This will provide you with a great way to secure amazing discounts. Not only the flight tickets will be cheap, but you will be able to find a good room in a very good hotel for accommodation. The overall travel deal will also be very good for you. SO it is always a win-win situation for you to plan a trip in offseason. However, conditions at that place may not be very suitable, but prices will always be.