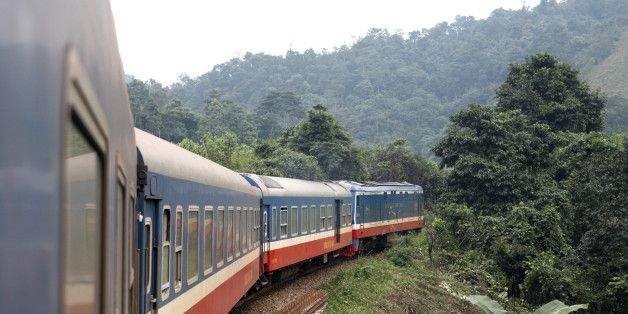 If you are making long train journey you need to carry tiffin boxes if you want to avoid food from the train. Those are an additional burden, right? You can anytime have the foods on the train during your journey. Still, there are certain things you can carry with you to avoid the boredom of journey. Even if you are making the inter-state journey, you can carry small things, like fruits, chocolates, etc. Long train journeys are really boring. The excitement of vacation vanishes within a few hours. And you start counting the time of your arrival at the destination. Munching interesting foods can make it interesting. No, you don't need to carry an extra luggage for that. Just have a handbag, full of small items and a book. Your train journey can be awesome. What can you take with you while traveling by train? Read on to know more-
Fruits
They can be your best friend while traveling by train. There are many people who can't have anything as they nauseate due to the jerking of the vehicle. Fruits can keep you away from that. Also, they are quite appetizing and makes you full for hours. Remember, you should not carry cut fruits. Take an apple or guava and munch them in between your journey. Avoid carrying banana as that may get rotten or mashed in your bag.
Chocolates
For little appetite, a box full of chocolates can be interesting. Buy different types of chocolates and toffees and fill the box with them. It will also look interesting. When you feel bored during your journey, grab a chocolate bar and munch it. You will feel better.
Snack Bars
They are nutritious and keeps you full for longer. For your short hunger pangs, snack bars are really awesome. You can go for granola bars which contain honey, raisins, almonds, walnuts,and brown sugar. These are good for those who are on the weight-loss regime. You can carry a few with you in an air-tight container.
Snacks
Chips, popcorn, etc. are fun food. For evening snacks, you can carry a few packets too. If you want to go healthy, go for banana wafers. You will also find baked goods where little oil is used or sometimes they are oil-free. For a healthy journey, you can carry a few packets of those too.
Sandwiches
While carrying in a journey, you better take a grilled sandwich, otherwise, it can have a foul smell. Wrap in aluminum foil and then place it in an air-tight container. It will be as it is for a long time. The sandwich is loved by all and you can have them for lunch, dinner or breakfast, whenever you want.
Cookies and Cupcakes
They are easy to carry. You can take them in a container or just stuff your bag with few packets. If you want to make cakes, go for muffins.
So, there are certain types of food on train to carry. Whatever you carry, make sure they are a dry element. Soft and gooey things get rotten faster.