7 Reasons Why Custom Printed Sleeve Packaging and Boxes Work?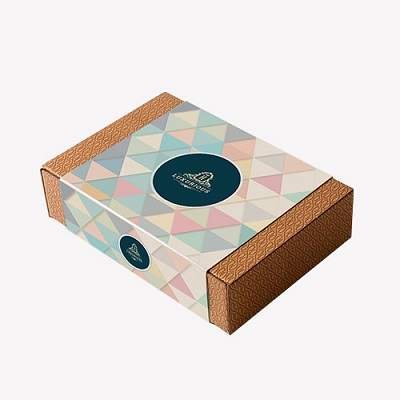 Have you ever felt that the basic packaging is not working productively for your brand? Well, you might not be alone in this. A lot of manufacturers struggle to get their products noticed and fall short on providing an innovative packaging solution for their brand. They either do not get the look right or probably do not know how to get about positioning their brand to get the maximum attention.
What can fill this deficiency proficiently? This could be answered well if you are a seller of products being constantly transported or you are looking for an extra accessory that enhances the appeal of your products and brand alike. Both of these necessities can be addressed with custom printed sleeve packaging and boxes that fit like hands to glove on your products. These sleeves are made of premium quality cover cardstock with ideal openings at the end to allow packaging boxes to slide easily into these sleeves. If you wish to know of the many positives these provide then just keep reading!
1. Give a more professional look.
The sleeves are sleek and stylish that helps the brand image magnanimously. Opting for the right design elevates branding and ensures that the customers notice your products as the first thing they see at a store. The sharply cut edges and strong structure gives-off an executive feel when seen or touched by buyers.
2. Provide a pocket-friendly packaging option.
Sellers looking for premium packaging but are restrained by their limited budgets can avail of these sleeves to cover their products. These can be placed on top of basic packaging boxes and make them look stunning.
3. Print whatever you wish
The sleeves can be styled 360 degrees. All sides and every type of content including product info and brand details can be conveniently printed on the sleeves. Customers can get a wholesome promotional experience through informative and engagingly printed sleeves that let the buyer feel that their purchase destination has arrived.
4. Convey offers and sales.
You can incorporate the sleeves for limited time edition too. All brands have used such packaging sometime in their trading cycles. The eye-catching facet of these sleeves helps to capture customer attention and assist in making promotional periods effective.
5. The sleeves can adhere to any specifications.
Whether it's the size, shape, or color, all types of modifications can be aptly applied onto the sleeves and make them suitable for your products. Coverings that fit well project a sturdy and charming image of the brand and extend the perception to the products inside.
6. Makes for a memorable unboxing experience.
Customers want a good return on their money. This starts with unpacking the products purchased. By giving an offbeat experience, brands can enjoy a higher customer satisfaction level that could result in an expanded customer base.
7. Protects the packaging.
These sleeves act as an added cover for your packaging boxes. Excessive transportation and handling might have an adverse impact on your products' packaging. So, wrapping them with thick cardstock sleeves can help to retain the products in their original state for a longer time.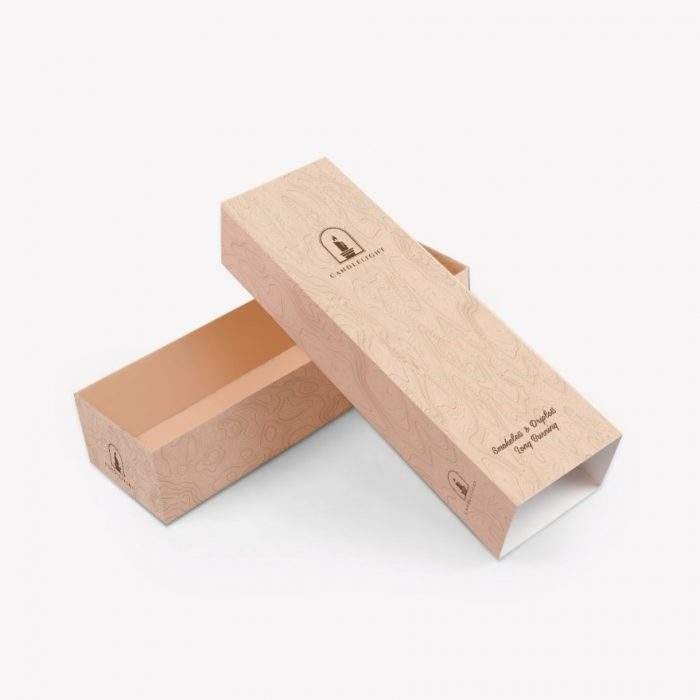 Know your audience to hit the right gallery
Customizing packaging is a productive form of brand promotion. To do this right, sellers need to first define their target customer groups. By laying this out, it becomes easier to style the custom printed sleeve packaging and boxes with appropriate embellishments and texts. Customers wishing to buy the products would feel welcomed if the packaging speaks directly to their requirements.
There are several products that are more presentable when packaged with sleeves on top. Certain industries excessively use these to make their product deliveries effective and because these go well with the products' character. For instance, these appear to be the best choice for elegantly boxing watches or selling freshly baked bakery items.
Likewise, there are numerous boxes that go with these sleeves like folding cartons, custom printed rigid packaging and setup boxes, foam trays, and corrugated cartons among others. You have ample creative freedom to choose the right box and sleeves specifications to go with your brand image and product needs. Crafting the ideal sleeve design can be made accessible through expert opinion.
What makes sleeves better than other forms of packaging?
The effectiveness of sleeves in elevating the brand's perception among the potential clientage is undeniable. No matter what you pack inside the boxes, these sleeves add to the visual impact and make the products high in demand. If you are still in doubt, the following points can affirm this diligently.
They are eco-friendly. Wise sellers do not take the risk of employing non-degradable packaging material. Customers are aware of the harmful effects of such packaging and this will put them off from buying your products. The sleeves come in a cardstock that is recyclable and naturally decomposes.
Differentiates through packaging style. The way the sleeves can slide on or off the boxes make them appear unique and exceptional from the sea of conventional packaging boxes. This in turn makes the brand stand out too. The products look aesthetic and become highly probable to end up in consumer baskets regularly.
Lower manufacturing costs. The sleeves incur fewer financial resources to be realized into attractive packaging. Other boxes that come in inherit lids, are a costlier option and strain annual budgets.
This clearly proves that these sleeves are the new-age packaging solution that is the best of all! What more do you want when you can have durability and affordability attained through a single component? Aptly designed sleeves are enough to grab customers' interest as they uniquely present products. It depends on what you want to pack in them and who you want to address that makes the whole difference!
Conclusion
Getting professionals to take care of all printing and styling can take a lump of worries off you. It allows for a more professional brand image to be exuded. Hitting the right combination of box type and brand recognition can take your products places.