A Very Cosmopolitan Bent with Samon Siripanichgon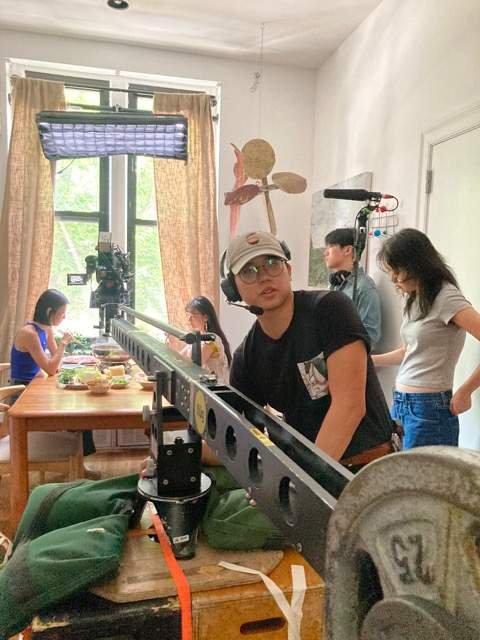 Adventurous creativity; that's how one might best describe the career ethos of Samon Siripanichgon. There was a clear template for working in the film and television industry in the past but these days, the course is set by those like Mr. Siripanichgon who find satisfaction in applying their skill in what seems like limitless variations. Samon is a master of what he calls "shaping light" as a set lighting expert and has equally mastery as a camera expert. Simply put, his skill in perceiving the ideal approach to support his director and/or DP's desired look is a marvel. He has worked with those of the most famous films (for example, Stephanie Kurtzuba and Welker White of the Oscar Nominated film The Irishman-on Francesca Scorsese's Fish Out of Water) and music videos for rapper Kenya Vaun; testifying to his affinity for diversity in projects. In an attempt to comprehend what drives the choices he makes, we asked Samon to discuss his favorite productions and the reasons they are so dear to him.
YouTube has more than proven itself to be the seminal platform for many success stories. Whether it's information or entertainment, this type of content does better when the production value is higher. Joma Tech presented a series of high-end videos about crypto and hired a group of film professionals including Samon to ensure the look and tone was on a par with any production you might see at your local theater or streaming platform. The experience was gratifying for Samon who states, "One of the most memorable projects I've been a part of was Joma Tech's If Hollywood made a movie about crypto video. We shot this over the course of about a week. Every day was a different location. If a regular movie trailer was a compilation of the movie's most impressive and dramatic shots, this video was planned so that every shot would be impressive and the most dramatic. Since there were so many locations, we took a whole day to scout each location. These locations were especially fun to light because each place already had cinematic qualities. It was a matter of using the space to our advantage and heightening those cinematic qualities through lighting."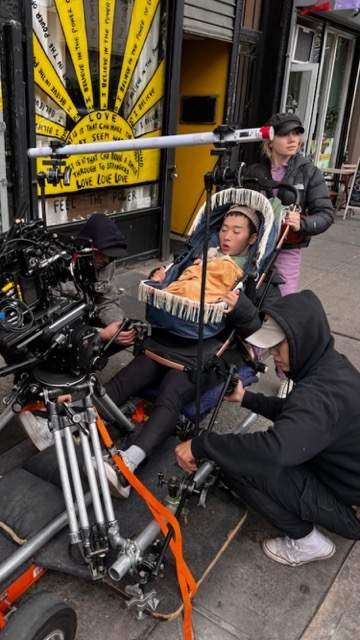 It's no secret that when it comes to his preferences, Siripanichgon has an affinity for smaller productions which more than make up for in creative expression what they lack in deep-pocket funding. Victoria Hirakawa-Lee Castro's Bentobox is the story of a ten-year-old boy of mixed ethnicities and his struggle to find a sense of belonging in America. The tense energy of the story is an affect Samon adopted to fuel his time on this film. He describes, "We shot this film in only five days and the schedule was extremely ambitious. There was so much that was packed into each day. It felt like I didn't have a moment to sit down. I was always planning and setting up for the next scene. When I was chatting with John [Zeng, DP] about the game plan, we knew we were going to have to be moving quickly. Even as fast as we were moving, I felt like some of the shots came out looking really great. More lights doesn't always mean a better-looking outcome, and it was certainly more about how we used already available light in the space to our advantage for Bentobox."
For the film Limitation of Life, DP Derrick Chen requested Samon and his department to rig up projects which flashed images on the background. The preference of this analogue method instead of using a green screen is also reflected in the decision to use 16mm film rather than shooting in digital. The fact that there was no immediate feedback for the shooting of this film was just another X-factor that enticed Mr. Siripanichgon into agreeing to become a part of the team creating Limitation of Life. The outcome was heralded with two awards (including the Audience Award) at the First Run Festival and nominations from both the DisOrient Asian American Film Festival and the Sarasota Film Festival. At a time when prejudice against Asian Americans has been inordinately high, this film honored the community with a story focused on the struggles of assimilation and identity conflicts with a first generation Chinese-American immigrant family set in the backdrop of 1950's New York.
Talent is not restricted to geographical location or the vehicle by which it is delivered. In his home country of Thailand, in New York City, or any other place and situation that beckons him with the environment to create something special that speaks to others, that's where Samon Siripanichgon wants to be.
Writer : Calvin Hooney