11 Companies That are Switching to Long Term Remote Work
The year has marked a change in the dynamics of the workplace. Companies are making their employees Work From Home, also known as WFH. But as the pandemic seemed to slow down, companies understood the potential of WFH. Many reputed companies like Amazon, Facebook, Microsoft, and many others are switching to Work From Home and Long Term Remote Work. Companies like Upwork and Dropbox have more or less become virtual first (or remote first) entities.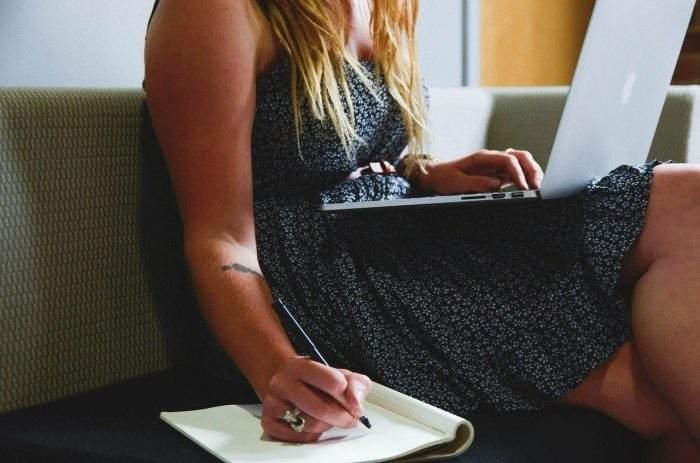 Companies Switching to Long Term Remote Work
Here, in this write-up, we will be focusing on the list of the companies that have considered long-term remote work as a prospect even after the pandemic ends.
1. Amazon
World's largest online e-commerce platform, Amazon has started hiring remote or virtual employees for different positions. Amazon along with its subsidiaries such as IMDB and GoodReads employs nearly 1,00,000 employees worldwide. Amazon offers work from home jobs, especially related to customer feedback, support, and services.
2. Dropbox
It is a company that revolutionized cloud storage, file sharing & synchronization. Dropbox is considered one of the most successful start-ups and is admired worldwide by budding entrepreneurs and start-up enthusiasts. In one of their blogs, Dropbox mentioned that it's becoming a virtual first company. The employees of Dropbox would work from home on a daily basis.
Note: Dropbox has converted its offices into an optional workspace.
3. Facebook
Facebook, also known as FB was founded by a group of Harvard students in the year 2004. The company became so successful that it made co-founder, chairman, and CEO of Facebook, Mark Zuckerberg, the youngest self-made billionaire. Now, Facebook has acquired Instagram, WhatsApp, Giphy, and many others.
FB has etched a plan for remote work by allowing half their workforce to work from home. It has also started hiring a few positions like a product designer to work from home.
We are going to be the most forward-leaning company on remote work at our scale, and we're going to do this over time in a way that is measured, thoughtful, and responsible.
—Mark Zuckerberg, Founder, Chairman and CEO
4. Infosys
Infosys has established itself as a reputed information technology and services company. It has plans to test the remote first by allowing one-third of the workforce to work from home. Subsequently, it can be increased to half of the workforce.
5. Microsoft
One of the biggest MNCs, Microsoft is well-known for the development of computer software and operating system. Microsoft has allowed the managers to assess the situation, and provide the employees permanent remote work. As it's a software company, many roles are hired as work from home.
6. Shopify
Shopify is an e-commerce company that provides a platform for various channels, companies, organizations, and entities to manage their online stores. It also provides them various services like design tools, shipping, payments, and many more. It currently houses approximately 4 million businesses. Recently, Shopify has allowed its 7000+ employees to work from home until the next announcement.
7. Siemens
A reputed MNC, Siemens is also planning a few work-from-home jobs for the employees. Housing more than 1,50,000 employees, a few roles like software developer, designer, and many more are considered for remote work.
8. Spotify
Pioneer in the field of audio streaming and podcasting, Spotify provides users freemium services. Currently active in about 150 countries, Spotify has 17 offices worldwide with the head office in Stockholm, Sweden. Spotify has given its employees an opportunity to decide whether they would work from home or not.
In one of their blogs, Spotify announced that it's offering this choice to the employees by introducing the My Work Mode. This mode allows the employees (with the approval of the manager) to choose between work from home, or in-office, or even both!
9. Starbucks
Starbucks is a famous MNC of coffeehouses. It has grown multi-folds and expanded its business worldwide. Starbucks has planned a remote work plan for certain roles.
10. Twitter
Twitter has evolved into an online gigantic microblogging and social networking platform. It was founded by Jack Dorsey, Noah Glass, Biz Stone, and Evan Williams in the year 2016. Users register on this platform to share their opinions, thoughts, and ideas using text, pictures, GIFs, and videos. Twitter has decided to grant permission to its employees to work from home. The employees are given the freedom to either work in the office or work from home.
11. Upwork
Upwork is regarded as one of the largest hubs of freelancers. With about eighteen million freelancers providing different skills for more than 5 million registered clients. Upwork, itself provides its employees remote work opportunities. It was one of the first companies that adopted the remote first model. Some of the remote job offerings by Upwork are:
Lead Product Designer
Senior Data Analyst
Senior Technical Product Manager
Director, Contingent Workforce Solutions
Business Analyst – Payments
SEO Manager – Analytics, Testing, Ops