The 5 Most Common Sales Incentive Programs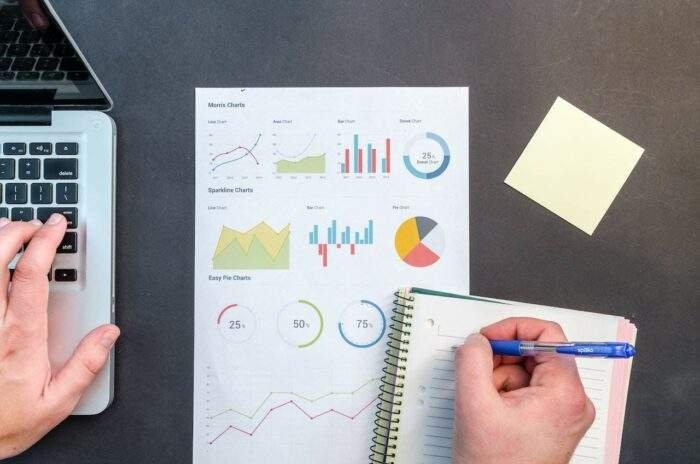 When motivating employees and attracting customers, monetary and non-monetary rewards are two of the most common types of bonuses. However, the motivational techniques used to encourage employees vary from industry to industry. This article discusses non-monetary rewards as well as money-based and travel-based incentive programs. These bonuses will help you motivate your staff and increase sales. Read on to learn more. This article also contains helpful tips on implementing a sales incentive plan that works for your company.
1. Non-Monetary Rewards
One of the most popular ways to reward your salespeople is through non-monetary rewards. For example, allowing your salespeople to work at their schedule is a great way to motivate them to work hard. It can also save your company money. In addition, many salespeople are motivated by their passions and will appreciate the chance to pursue their interests. These non-monetary rewards are great ways to boost your sales department.
Unlike monetary rewards, which require a specific amount of money to be awarded, non-monetary tips are more flexible and can be personalized. Employees can also be rewarded with gift cards tailored to their interests. This is similar to giving employees a one-on-one experience. It's also great to build employee loyalty by showing appreciation and recognition. Despite the many advantages of non-monetary rewards, it's important to remember that your employees may be unwilling to work without them.
2. Money-Based Rewards
Although money-based rewards are the most common sales incentives, non-cash incentives are just as effective. A recent study by the Incentive Research Foundation shows that up to 85% of respondents would choose to receive a non-cash reward over money. You can use a physical reward to motivate sales reps by providing a tangible reminder of their success. Additionally, the non-cash reward is an excellent way to get creative, showing agents that the company recognizes its efforts.
One way to make money-based rewards appealing to sales representatives is to offer them an annual free subscription to a streaming service. This could be something as simple as access to Netflix or Spotify. Another great way to motivate employees is to offer tech gadgets like smartwatches and fitness trackers. Apple, Samsung, and Fitbit offer a variety of trackers. These devices provide an incentive for employees to get fit and stay active.
3. Time-Based Rewards
Time-based sales incentives can help you close deals faster than you can imagine when used correctly. For example, imagine a potential customer who hasn't decided on a provider yet, but has reached out to you to set up a trial account and shows interest in your product. They will likely take your offer if you can offer them a discount or time-based incentive. Rather than scaring them away, you can encourage them to do what they want, regardless of whether you are willing to give them a discount or a free trial offer.
One example of an effective incentive structure is a global chemicals company with sales staff working on a single deal in different regions. These salespeople allocate their revenue according to their workload, ensuring their efforts are rewarded accordingly. The HR department oversees the program and ensures that the sales team receives a fair and reasonable allocation. This strategy promotes fairness while minimizing conflict. The sales process today is more complex than it was a decade ago, and customers are bombarded with advertising and outreach efforts from other similar companies.
4. Travel-Based Rewards
The use of travel-based rewards for incentive travel programs has many advantages. They are a great way to motivate employees and improve business results. Studies show that motivated teams achieve higher sales targets and make greater profits. One IRF study found that sales productivity increased by 18 percent after implementing a travel-based incentive program. Another study found that a dealer sales incentive program increased sales by 112 percent. Financial metrics, such as ROI, often qualify for incentives. This can help create more straightforward goals and prove their effectiveness. Aside from that, you need to choose the best CSR software to support your goals and programs.
Employees love travel incentives because they offer an opportunity to socialize with others. Many people enjoy meeting executives from other companies and exchanging ideas. Travel incentives also build a deeper connection between employees and their companies. The goal of an incentive program is to motivate employees to be more loyal to the company. Travel-based rewards are an excellent choice for employees, as they can be used to reward their best performance in many ways.
5. Experience-Based Rewards
Sales incentives can come in many different shapes and sizes. The most popular form of sales incentive is money. However, non-cash rewards are just as effective. These types of bonuses are more creative and often reach more employees. For example, a sports ticket may motivate someone to work harder and achieve a higher goal than a car, or a trip to a theme park may be helpful for a sales team.
Another form of experience-based reward is quota-based compensation plans. These reward salespeople who reach a certain number of sales targets. However, these programs aren't permanent. They last anywhere from a few months to a calendar year. Additionally, these plans are generally subject to a high level of governance by the HR department. Moreover, these reward systems are usually tailored to the sales team's performance rather than individual performance.