Top 5 Reasons to Choose Granite Countertops For Your Kitchen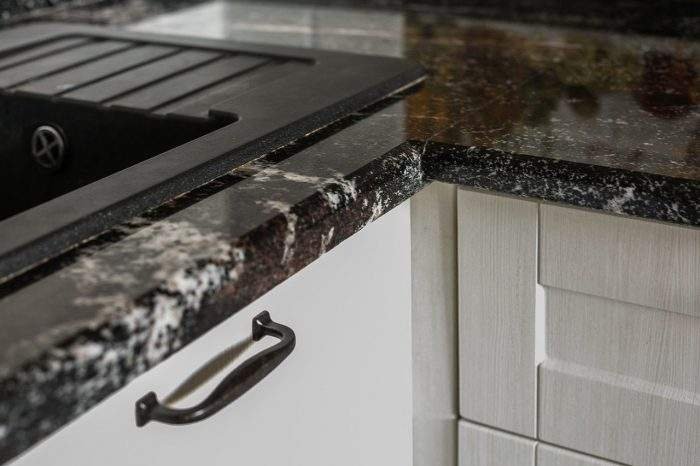 Granite is a natural stone mined from quarries. It is then cut into narrow and polished blocks to make countertops. Granite is highly preferred when it comes to kitchen countertops. This preference is because granite is 100 percent natural, durable, and easy to customize. After all, it has different color options. Besides, granite is easy to clean and maintain, and the vast array of colors allows homeowners to complement their home designs using these countertops easily.
Why Should You Choose Granite Countertops for Your Kitchen?
Several reasons make granite the best material for your kitchen countertops. Some of these reasons include:
1. Enhances the Value of Your Kitchen and Home
Designing your kitchen using granite countertops allows you to uniquely customize and style your home to any standard you want. It increases the quality of your kitchen and your home in general. It's an excellent investment channel for those aiming to improve their homes' quality and value before selling. Adding a granite countertop might fetch additional thousands of dollars when you sell your home. Realtors can use this tip to increase the value of properties, increasing the range of their profits during a sale.
2. Granite has Wide Design and Styling Options
Granite slabs in their natural state are unique in that every slab has its unique color, charm, variation, and appeal. There are different shades of color, such as green, red, yellow, blue, black, white, and gray. These different shades and tones give you countless options to choose from when styling your kitchen. Besides, there are different texture tones that you can choose from when it comes to granite. You can select softer tones or tougher tones with dramatic veining. Most people prefer white granite because it's tougher and more durable.
3. Granite is Tough and Easy to Maintain
Granite is heat, etch, and stain-resistant. These qualities make it tough and durable. You don't have to worry about your hot frying pan scorching your countertops. After you are done cooking, all you need to do is wipe the counter with a soft cloth and a cleanser. That will keep your countertop clean, beautiful, and stain-free.
4. It's Durable
When making a long-term investment, you should go with granite countertops because they are durable. If installed effectively, granite can last up to 30 years. Professional installers, such as Kitchen & Bath by Design, will give countertop guidance and how to maintain them for many years. Even in busy and constantly moist areas like bathrooms, granite is likely to last longer than other materials.
5. It is Affordable
Most homeowners prefer granite countertops because of their affordability. The standard prices are anywhere between $40 and $200 per square foot, including installation costs. The only factor to consider when determining the cost is the thickness of the granite you want. Thicker slabs cost more, but they last longer.
Final Thoughts
If you are looking for a way to style and design your kitchen and increase the value of your home altogether, you should choose granite countertops. The good thing is that it is affordable and easy to personalize. With granite, you will receive a stunning kitchen for your money's worth.