5 Benefits Of CCNA Certification and Career Opportunities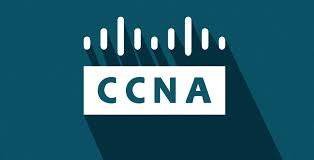 Having any Cisco certification has a significant impact on hiring managers of IT firms worldwide. These certifications are beneficial for both – employees and employers or organizations. They are categorized into five different levels – Entry, Associate, Professional, Expert, and Architect.
Cisco Certified Entry Networking Technician (CCENT) – Entry-level
Cisco Certified Design Associate (CCDA) and Cisco Certified Network Associate (CCNA) – Associate-level
Cisco Certified Network Professional (CCNP) and Cisco Certified Design Professional (CCDP) – Professional-level
Cisco Certified Internetwork Expert (CCIE) and Cisco Certified Design Expert – Expert-level
Cisco Certified Architect (CCAr) – Architect-level
What Is A CCNA Certification?
CCNA stands for Cisco Certified Network Associate. This certification is ideal for individuals wishing to kick-start their careers in the IT networking field. It tests individuals' expertise in installing, configuring, operating, and troubleshooting switched and routed networks.
The Cisco CCNA Certification is the world's most sought-after credential by IT candidates, designing to build their careers in the networking field. Aspirants with the CCNA credential get a job role as Network Engineer or Administrator. There are eight different specializations in the Cisco CCNA Certification:
CCNA Routing and Switching
CCNA Collaboration
CCNA Data Centre
CCNA Cloud
CCNA Security
CCNA Service Provider
CCNA Wireless
CCNA Industrial
Novice candidates in the networking domain can earn this certification without any prerequisites. One can choose any of the above CCNA specializations, appear for the respective examination, and earn the certification. However, the CCNA certification cost entirely depends upon the type of specialization an individual chooses.
Attending CCNA training at any renowned training organization would be beneficial to every candidate. One of the world's most successful training providers is Koenig Solutions, which also offers the CCNA course online.
Benefits Of The CCNA Certificate
Upon successfully completing the CCNA course training, one can pursue the certification and gain core and essential skill sets required to perform the job of a Network Administrator or Engineer. Below are some significant advantages of earning the CCNA credential:
1. Knowledge
IT candidates with a CCNA Certified have a strong and in-depth understanding of networking fundamentals and Cisco networking. As this certification is the starting-point for IT candidates, pursuing it will provide a wide range of career opportunities in the networking field.
Moreover, any fresher graduate with this Cisco's credential has higher chances of getting hired than others. The CCNA credential is a prerequisite to earning the CCNP certification.
2. Employer Benefits
Job applicants with certifications are mostly preferred by firms and enterprises, as they demonstrate proof of their expertise and skills. Moreover, certified professionals have the ability to work effectively and creatively, which would be beneficial for an employer or a firm.
If an organization needs a Network Engineer, the hiring manager may prefer applicants possessing the CCNA credential. This is because 93% of employers believe that employees with Cisco certifications boost their organizations' value.
3. Career Growth
Another advantage of the CCNA certificate is that it helps an experienced employee get a promotion in the current workplace. Moreover, there is a wide range of opportunities in the networking industry if a certified CCNA professional desires to shift from the current job or start a new job.
One can also serve the nation with this certification, as government offices are hiring qualified and proficient network engineers to manage their networking operations.
4. Salary Increment
Commercial, non-commercial, and government offices are looking for certified CCNA professionals to manage their networking operations effectively. Therefore, having the CCNA credential on one's resume adds an immense value, which would increase the chances of getting a top tier salary. If an employee earns the CCNA credential, they can negotiate for the salary increase with their managers.
5. Global Recognition
Cisco certifications are globally recognized. Therefore, certified CCNA professionals can get a job role as a network engineer or administrator anywhere in the world. They also receive immense respect amongst the staff of an organization. There is a three-year validity for the CCNA certificate. After that, one has to recertify.
Conclusion
To earn the CCNA certificate, one has to attend the CCNA training. Koenig Solutions is a global leader in providing effective IT certifications training and combines four essential training elements – quality, convenience, cost, and flexibility. It has skilled, experienced, and the best instructors that offer high-grade training. The CCNA course fees at this training organization are relatively affordable than others.