7 Options for Canada Immigration from Dubai
Are you looking for some options for your Canada immigration from Dubai? The question of whether Canada is better than Dubai is what you need to focus on. Because relocation is not as easy as moving the furniture of your house.
Canada is a great country that offers you the best of opportunities in all aspects, be it educational or regarding employment. With the top-notch educational facilities, they provide their students with the added benefit of getting their PR easily. It is known to be the safest country for families to settle in. The people there are extremely friendly. They welcome diverse immigrants and celebrate every culture.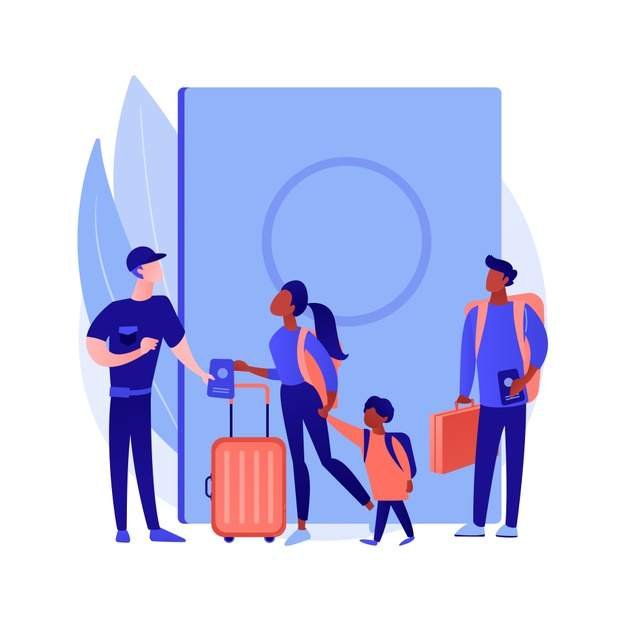 Let us understand the categories via which you can apply for the PR status.
1. Federal Economic Class:
It is seen that the ability to provide proper economic stability is higher in Canada. People who are looking for employment opportunities apply with the help of Canada Work Visa Consultants in Dubai. Federal Economic Class is the most common class through which most of the immigrants apply for their PR status.
This Class includes Federal Skilled Workers (FSW) and Federal Skilled Trades (FST) along with many others. This largest group of people are seen from these two categories clubbed as Federal High Skilled Class. People who wish to apply via this class can apply through the Express Entry process.
2. Provincial Economic Class:
The Provincial Economic class is similar to that of the Federal Economic class. There is only difference that it is applicable only if you wish to relocate to the provinces and territories of Canada. You can simply get your Canada work permit from Dubai. You can easily make the move possible. Just like the Federal economic class, it is made for skilled immigrant workers for their faster immigration.
There are 13 provinces and out of those 13, this class is applicable for 9. There are exceptional provinces like the Northern Canada territory of Nunavut and Quebec. In order to work and settle in the 9 provinces, you need to apply via the Provincial Nominee Program.
3. Special Provincial Immigration:
Have you been wondering about relocating specifically to Quebec? Well, to make your immigration easier, there is Quebec Immigration that takes care of this. There is a special class exclusively for Quebec. It makes your immigration quite quickly than to wait with all the others, whether you wish to have your Canada immigration from Abu Dhabi or Dubai or any of the United Arab Emirates, you can apply via this category.
The Canadian government has particular accordance with the province of Quebec, which lets the immigrants get a PR easily. There is a different process than the rest of Canada which you need to understand in advance. After you apply for a Quebec Selection Certificate (Certificat de sélection du Québec [CSQ]), you will be assessed according to their set of pre-decided rules and regulations. As soon as you acquire your certificate of acceptance, you can apply for the PR for Quebec.
4. Family Sponsorship Program:
Do you happen to know any of your relatives who have taken guidance from the best Immigration Consultants in Dubai for Canada and have already settled in Canada or any of its provinces and territories? If so, they can sponsor you to relocate to Canada via the Family Sponsorship Program. In case the family members are from the following list, they can be sponsored – Parents, Grandparents, Dependent Children, Spouse, Conjugal partner, Common Law partner, Brothers or sisters, nephews or nieces, granddaughters or grandsons who have been orphaned and under the age of 18 years.
5. Immigration for Business:
Are you a businessman or a woman from Abu Dhabi seeking a business opportunity in Canada and wish to relocate to Canada from Abu Dhabi? Then you need to get a Canada work permit from Abu Dhabi. The work permit will be a solution for the time being but if you wish to continue your business and place of residence in Canada, you can easily apply for Canada PR from Abu Dhabi through Business Immigration Program.
In order to make the process of immigration go without any complications, the Canadian Government has created this special category for businessmen and women. It provides this service to any individual who wants to buy an existing business or even start their own venture. In case that you are an Angel Investor, Venture Capital Fund and Business Incubator, you need to go through the same process of the Start-Up Visa Program that any entrepreneur can apply to.
6. Temporary residency program:
It might happen so that your PR status might get rejected even after going through the proper application process. Here, getting hold of the best Consultancy in Dubai for Canada can solve your problems. With their proper guidance, you can reapply or opt for a temporary residency program. The Canadian Government offers their immigrants to reside on a temporary basis and later apply for a Canadian PR status. This is the best option for many individuals who do not get qualified in the first instance, as the time spent as a temporary resident counts when you apply for the PR status.
7. Other options:
If you wish to visit Canada to travel and explore the country, you can apply either for The International Experience Canada Visa (IEC) or The Working Holiday Visa. These are the potential ways through which you can later apply for your PR Status if you wish to settle there. However, if you wish to work in Canada, after your IEC program, you can apply for your employer-specific work permit, which is valid for 6 months or longer in some cases. There are some of the best Canadian Immigration Consultants in Dubai who can provide you with detailed information on these options.
In conclusion:
Canada offers you a number of options to migrate from Dubai. Once you have a clear view of everything, you can get hold of a Canada Visa Consultant in Dubai, understand your class and start packing your bags.