Top 10 Android Apps Development Trends to Look For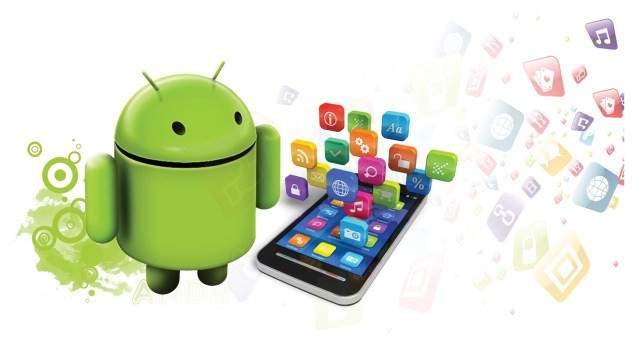 Android governs over 85% of the market share, corresponding to 3.04 million applications on the Play Store.
Right from social media apps to photo editing, calendar apps, complex games, and enterprise-mobile apps., there are a whole lot of products on the Play Store.
No wonder it is so much in demand!
Google provides an interactive and updated OS to Android, providing an android app development company with ample opportunities to access the Internet of Things, Artificial Intelligence, 5G network, Blockchain, the Beacon Technology, and many others.
The Android flagship has turned several apps from ruins to riches. And that innovative and reliable architecture is why mobile app developers take the plunge into exploring and riding the app development waves. But don't just emulate. Partner with the best android app development company and capitalize on its several benefits.
Let's take a look at the best android app development trends!
Android apps are known for their enhanced user experience. The uniqueness of an android app attracts users to this app and makes it a trendsetter. That is what Android adoption is on-a-rise.
However, to stay ahead in the competition., you must study tomorrow's trends and employ them in today's mobile apps.
Before hiring an expert for a mobile app development company., develop a better understanding of the Android OS.
Without further ad, let's delve into the latest Android app development trends for business transformation.
1. Instant Apps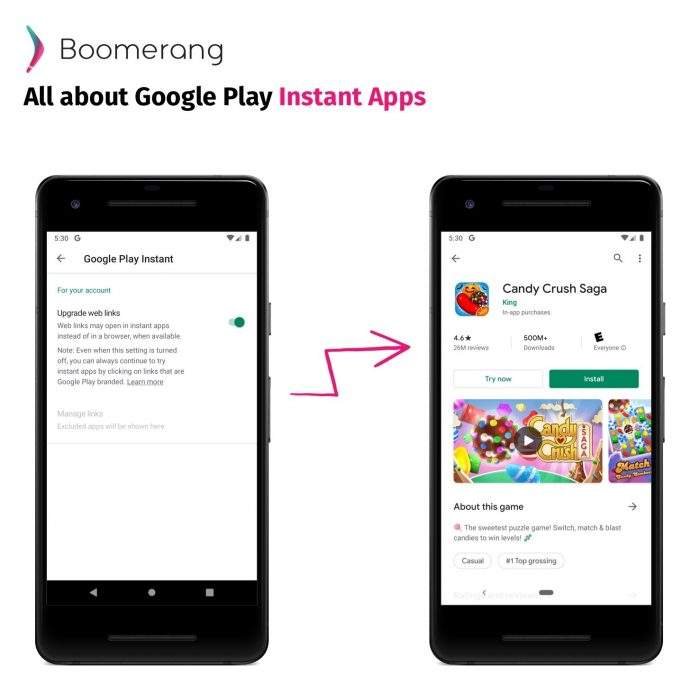 These mobile applications allow users to try them before installing them into their devices. It presents a pre-download window into how the app looks and works to help users decide whether they want to download the app or not.
Since users don't have to reserve any memory for an app previously, such apps have acquired a tremendous customer base. It reduces the app deletion numbers since users would only install the app if they want it. Instant apps are a way of pre-screening a product: Try it, like it, install it!
Such apps are super popular for e-commerce businesses and games. Users can play a particular game for a while before they can decide to download it or not.
Significant advantages include:
Complete access to all features without downloading them
Engaging UI/UX design
Proper storage space allocation
Compatible across all Android versions
Enriched user experience
Less to no app deletions
2. Flutter-based multi-platform development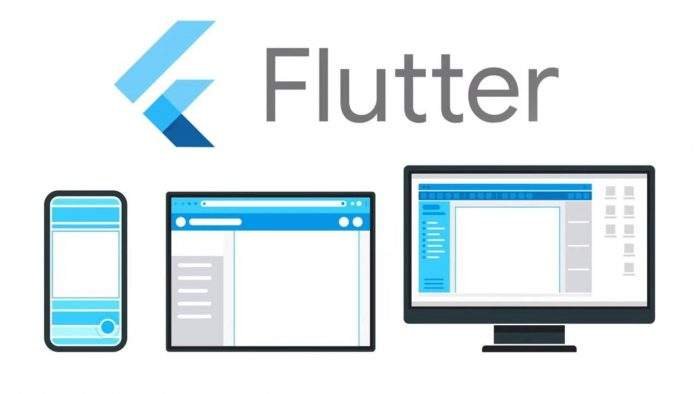 Out of all the app coding programming technologies, Flutter from Google amazes developers the most!
Why?
It allows you to use one programming language and one codebase to create two similar apps for the iOS and Android operating systems.
More so, its interactive framework and innovative SDK kit create effortless, personalized, and engaging applications. Features like native design, easy to learn codebase, and MPV development make it a perfect fit for developers.
Therefore, this technology is an inclusion future of the Android app development company market.
The top apps developed using Flutter include Google Ads, Hookie, Birch Finance, Alibaba, and Reflectly.
3. Artificial Intelligence and Machine Learning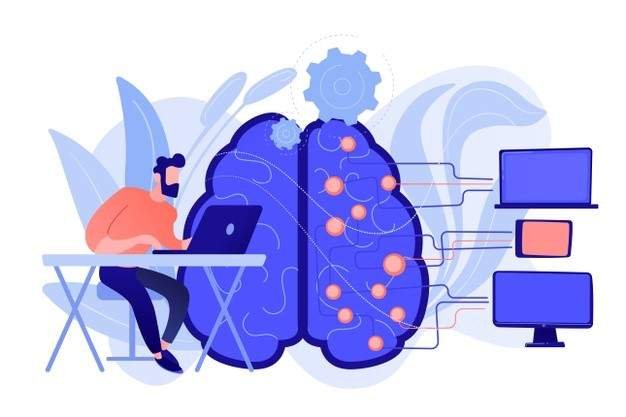 There isn't any operation process that apps powered by Artificial Intelligence and Machine Learning cannot master.
Modern customers are accustomed to using AI and ML every day as Alexa speakers, Google Assistants, Siri, chatbots, voice translators, etc.
Continuing with the trend, AI and ML will bring in several changes in the mobile app development services. It is, no doubt, the future of Android development, personalizing the future coded apps. More so, in combination with deep learning, AI and ML will derive deep insights and suggestions about user behavior, thereby bettering the entire process.
AI and ML will open avenues for a customized app development process, depending on the market needs.
The algorithms will include APIs to enhance security logins through face, retina, or barcodes. Text-based APIs will help translate messages from one language to the other.
Not only will this boost conversions but help enterprises shine brighter than their competitors.
Some noteworthy examples of AI and ML-based applications include Netflix, Tinder, Google Maps, LinkedIn, etc.
4. Chatbot technology
Which business doesn't like a forever active agent?
Everyone does!
Enterprises are quite happy with chatbots being in action. These 24/7 active AI-bots can answer queries anytime, which is why 58% of B2B businesses employ them. Considering their lack of fatigue., chatbots make it to the top in the Android app development trends.
Other than customer support, chatbots find usage in a variety of operations. They collect data from every interaction, compiling queries, issues, questions regarding products and services. For instance, Starbucks Barista App employs its chatbot to tell the kind of coffee a customer wants.
5. On-demand apps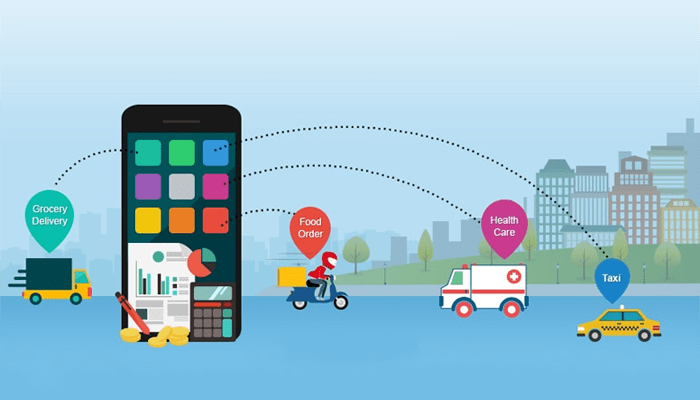 Amidst nationwide lockdown, on-demand apps were what filled our cupboards with groceries, dry food, and other supplies. Since then, several businesses have launched their on-demand apps. Hence, on-demand apps support the growing needs of the consumer market.
Such apps can include grocery, travel, cleaning, food delivery, maintenance, housekeeping, fitness, medical aid, beauty, and other services. These apps consider the location of a user before offering the said services. For example, Uber shows cabs analyze user location and then show nearby travel modes. Users can pick an appropriate option and book services online.
The opportunities in the on-demand market are immense. More so, it offers instantaneous returns and growth prospects. All you need is an innovative service idea, and your mobile app will be good to go.
6. Apps for foldable technology
Samsung might have started the trend, but the foldable phone technology won't just end there. The future belongs to other similar versions released by mobile manufacturers. Just like other mobile technologies, foldable phones require apps too.
With Google extending its support to Samsung's foldable phones., other app developers and android app development companies must follow the same trend. Such apps work on the screen to visibility ratio, expanding from one screen to two. The app architecture and navigation should offer a satisfactory user experience when the folding phone opens and closes. Since fold phones are a new obsession for customers, surrounding trends become profitable and futuristic for app developers.
7. Apps for Augmented Reality and Virtual Reality
Do you remember the game., Pokémon Go?
The game gained prominence with its AR and VR features, engaging players in an immersive experience.
That said, Augmented Reality and Virtual Reality are must-invest technologies for the e-commerce and gaming industry. Its power to visually position players in virtual escapades is nothing short of enriching entertainment.
As per reports, the AR-facilitated gaming market will reach $284.93 billion. AR and VR create an artificial gaming world for people who would love to enjoy a non-existing reality for entertainment purposes.
Augmented Reality and Virtual Reality will be a buzzword for android app development trends.
8. Internet of Things (IoT)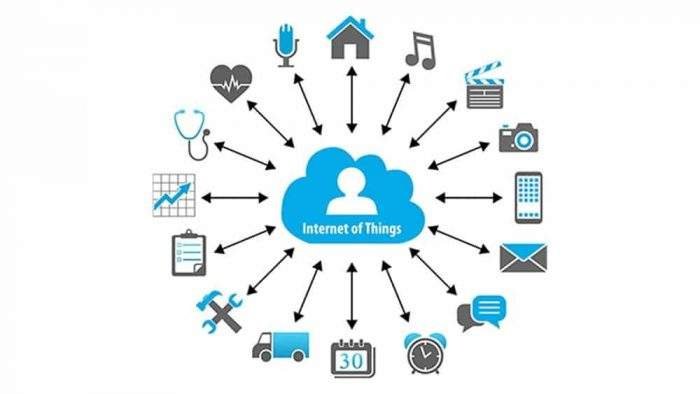 Smart connections are a reality for the modern world. With smartphones becoming our life's center point, there is an increasing demand for apps that connect several smart gadgets like sports bands, smartwatches, smart TVs, smart speakers, smart lights, etc., together. More so, with reduced prices, smart gadgets become cost-effective for modern households., a thriving market of more than 75.44 billion connected devices by 2025.
For android app developers, aligning with the IoT technology is useful considering that the IoT market will reach $1.6 trillion in 2025. Such apps can explore several industrial genres like healthcare, logistics, e-commerce, and so on.
9. Security and Enterprise Solutions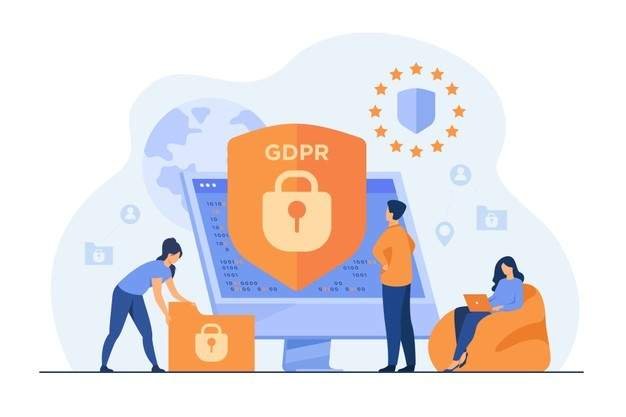 Unlike traditional times wherein users were scared to keep the email and bank passwords on phones, modern users feel more relaxed to access their mobile-based applications, hence the need for security and protection related app solutions. Since more than 50% of users have any security app type on their mobile phones, exploring this market seems like a profitable proposition.
App developers can focus on coding apps that enhance secure logins and password protection for mobile wallets, banking apps, etc. Users today are conscious about the app they use and if it offers any protection from the information or data-stealing, malicious virus, hacking, etc. Henceforth, investing in security tools for android phones will be a noticeable trend.
10. Cloud-based android apps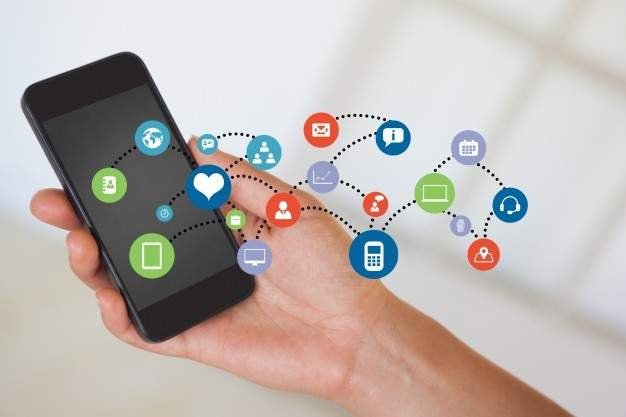 These days, operating apps without a cloud space handy is next to impossible. Unlike previous times, mobile apps today require hundreds to thousands of MB memory space. That is why app developers are turning their heads towards cloud-based apps that simplify heavy data loading needs. Such apps play a meaningful role in storing the app over the cloud without needing low phone memory. Users can access these apps from the cloud, anywhere and anytime.
Cloud-based apps have become a necessity these days, hence the visible inclination of mobile app developers towards such trends.
Android app development trends: The Bottom Line
A new year corresponds to the advent of several innovations, ideas, thoughts, and trends. The above-listed ten trends are the cream of android app development trends. Undoubtedly, the Android operating system offers a seamless experience, easy navigation, rapid innovations, less memory allocation, and irresistible features.
For a mobile app development company, analyzing and researching modern audiences is one way to code apps that receive positive traction and sales. However, keeping an eye on the top mobile app development trends is also imperative. As for the mobile app developers, research and knowledge about technology trends are two weapons for a dynamic and destructive mobile app theme.