Businesses have been using banner signs for advertising for ages. The banner signs are much bold and useful due to the arrival of advanced printing technologies. Most banner signs such as billboards, vinyl banners, and mesh banners are made to install at a place.
Vehicles wraps are a type of banner signs that are movable and can be used to advertise in multiple locations. They are a cost-effective mode of advertisement that easily fits in the budget of startups and small businesses. Here are the benefits of using vehicle wraps for advertising.
Grabs attention!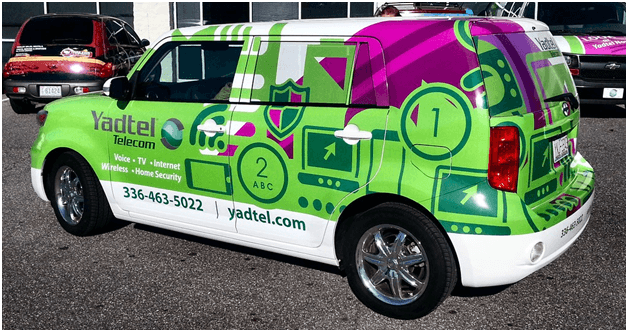 Bright colors and bold graphics make your advertisement attract the attention of people. As most of the vehicles on the road have a plain color, your car with a bold advertisement is sure to attract attention. The message you want to give in your ad is sure to reach your potential customers and viewers. The views cannot resist the attraction of bold graphics and printing technology used to design vehicle wraps.
Mobile marketing
The static banner signs are visible to people only when they come near them. However, with vehicle wraps, you don't need for people to see your advertisement. Instead, your vehicles reach your potential customers to advertise your brand, products, and services. A business can non-intrusively reach its customers traveling on roads using the vehicle wraps. The possibilities of advertising through vehicle wraps are endless.
Cost-effective
Most of the banner signs such as billboards or mesh banners have recurring costs. With vehicle wraps, you need to pay only for the creation of graphics. If you plan to advertise with your cars, you can advertise free. However, if you promote on other vehicles, you need to pay their owners for your advertisement. However, it is cost effective as compared to other banner signs and types of ads.
Non-aggressive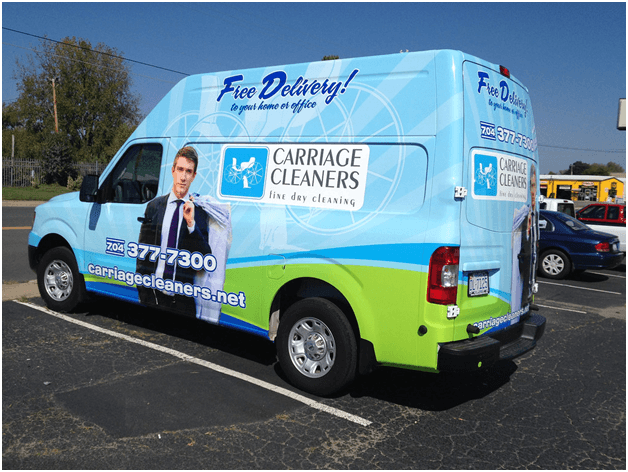 The advertisements like TV and radio ads, distract people's attention from their work. Vehicle wraps are a non-aggressive form of ads that attract the attention of people without disturbing them. Most people enjoy the striking effect of colorful graphics in vehicle wraps, and they get the message of the business without getting distracted.
Wide Reach
Vehicle wraps enable you to reach a wider audience depending on the number of vehicles you are using for advertising. People spend 15 to 120 minutes in their cars while driving to their offices and back home. It means you can reach tens of thousands of people in a single day through vehicle graphics. By using several vehicles and advertising on people's car you can reach a broad audience within a month. The more exposure your ads gain, the more potential customers you create for your business. With vehicle wraps, there is no limit on the audience you can reach to bring in more sales.
Local Advertising
Vehicle wraps are best for local advertising as it costs less. If you are using your vehicles, you need to consider the cost of fuel and maintenance. That is why most businesses use it to target the local audience only. People living or working in your area are the most likely to see your advertisements on your vehicles.
Safety of car paint
In addition to advertising, they also offer protection for the color of your cars. Vehicle wraps are safe for your vehicles whether you use them on cars, vans, or buses. They also protect the vehicles from minor scratches and dents. You can also get the graphics removed by a professional without damaging the paint of your cars.
Expand your audience!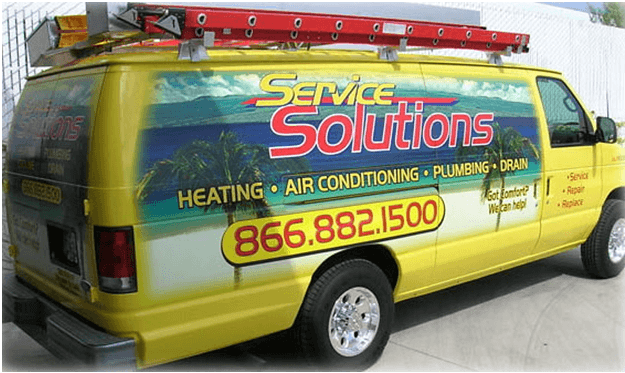 Once a business manages to attract the audience of a local market, it can use vehicle advertising to reach the nearby areas. You can use the same vehicles for advertising your products or services in the nearby regions without pending on the new banner signs. This is not possible with other types of banner signage. You need to install more signs for advertising in new areas.
Vehicle wraps last long
Vehicle graphics are made of vinyl that can last for years without getting fade. So you only need to invest once for creating the graphics and use them for years until you change your product or service. There are no ongoing costs you need to pay and the graphics provide your business with a long exposure for a one-time investment.
Local laws
Some areas do not allow the installation of banner signs like mesh banners, billboards, cloth, or vinyl banners. However, advertising through vehicle wraps does not violate the local laws in most states. So you can use vehicle wraps for advertising in almost every area you want to target the audience for your product or service.
Works every time
The effectiveness of your advertisement is not restricted to moving vehicles. They work even when your cars are parked at a place. It doesn't matter whether your vehicles are running or parking, they continue to advertise your business as long they are visible to people. You can strategically park your vehicle at crowded locations to get maximum exposure to your advertisement.
Final words
These are the advantages of advertising through vehicle wraps. You can contact the professional services like car signage Aspley to get the graphics designed for your business. Now, as you know about the benefits of car signage, you can start using them for advertising of your products or services. Startups and small business can use them for creating brand awareness among people.