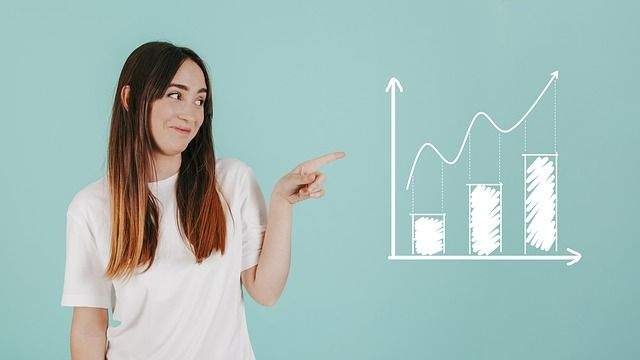 Launching any type of new business is a major effort that requires dedication, focus and strategy. Regardless of whether you are starting a standard business, a home-based business or an online business, there are a few essential things that are required to get off on the right foot. For example, you must have adequate funding, a business plan and a thoughtful marketing strategy.
Home-based businesses are increasingly popular for many people. For example, parents start home-based businesses so that they can work productively while staying home with the kids. College students start a business to jumpstart their career before they graduate. Regardless of why you want to start a home-based business, you can expect to enjoy incredible benefits. These are only a few of those benefits:
Personal independence

Increased income potential

Tax benefits

Greater control over your work-life balance
If you are thinking about starting a home-based business, these steps can help you to be more successful with your efforts.
1. Make a Wise Decision
To run a successful home-based business, you need to have considerable talents as well as skills that are essential for your specific business model. More than that, your business model needs to be one that you can feasibly do from home. For example, it is not ideal to meet with numerous clients at home rather than in an office.
Your home-based business idea also needs to be profitable. Remember that you will need to pay your business overhead as well as your personal expenses with the money that the business generates for you. While money matters, you also need to find a business that you can feel passionate about on a daily basis.
2. Legalize It
Some individuals run a small business, such as through freelance work, in their personal name. Many, however, need to set up a legal entity with a professional business name. The entity may be a partnership, a corporation, an LLC or something else. Carefully review the options because they have numerous legal and financial implications.
You also should consult with a lawyer and an accountant before launching your business. Your lawyer can tell you if you are legally required to obtain any licenses and which laws are related to your specific business model. The accountant can tell you about tax requirements and how you can reduce the risk of being audited.
3. Set Up the Office
Check with your HOA to ensure that you can run the type of business that you are thinking about out of your home. Then, find a place in your home that is most ideal for your needs. This is usually an area that is quiet and tucked away. However, if you will have clients or customers stopping by, you may prefer an area in the front of the home that is decorated beautifully.
All home-based businesses should be run out of a dedicated office space. Planning to set up shop on your dining room table or couch is not a wise idea. There will be distractions, and the lack of professionalism can feed into your mentality about your business and efforts. In addition to choosing a dedicated space for your home office, set up a dedicated work computer.
4. Mind the Security
Many businesses will have disgruntled customers from time to time. When you work out of your house, you may advertise your home address for all to see. This can be dangerous for you, so always use a post office box a virtual office for this purpose. Just head on down to your local post office in Gainesville, FL, and find out what options are available. You may also need to update your property insurance so that it reflects the business use of your property.
Additional security steps should also be taken. For example, you will need to invest in a security system that has an intercom system and surveillance cameras. Fire and carbon monoxide detectors are also important. Remember to focus on computer security as well. Make use of firewalls, passwords, smart networking strategies and more.
5. Get Acquainted with Technology
Running a home-based business can be complicated and time-consuming, but there are thankfully many apps and resources for you to rely on. For example, Digitech ImageSilo and DocumentMail offer affordable cloud-based file storage. Remember that this is often safer and more cost-effective than using hard copies in a filing cabinet.
There are many other technological factors to pay attention to. For example, accounting and expense management software programs are a smart idea. There are also VoIP services, marketing services, financial management services and more. Some of these are third-party services, and others are applications.
6. Develop a Work-at-Home Attitude
Working is rarely hassle-free and easy regardless of where you work. While working at home can be more comfortable and convenient, avoid thinking that it will be any easier to do than any other job in your field. Many people who work from home find it difficult to start working, and others find it challenging to continue to work even when there are obstacles or temptations in the way.
Unless you live alone, you can expect your family or roommates to be a distraction. Ask them to be respectful of your work hours as much as possible.
Many people have a misconception about working from home related to how easy it can be. Working from home usually means that you are doing the same or a similar job ass you would be in an office. The only difference is the environment. If you are serious about running a successful business from home, walk through these steps to improve your chance of success.