There has been an enormous surge in cashless transactions post demonetisation. According to reports, credit card transaction has increased up to 84% since 2016. Total numbers of transactions through credit cards were 115.72 million by November 2017. Thus, this mode of payment has become more distinct in the wake of the financial crunch.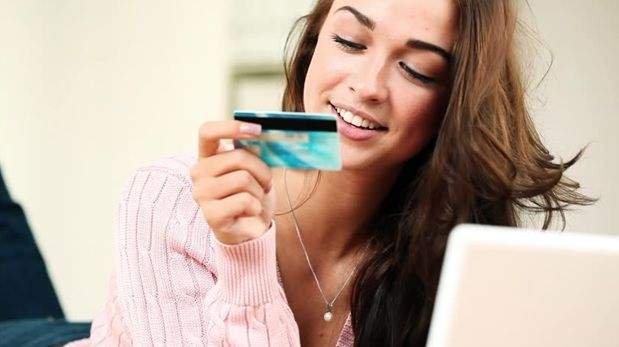 So, there is also an inevitable rise in the number of applications for credit cards. Consumers are trying utmost to get hold of the best credit card in India. However, choosing the right card amidst the vast options can be intimidating.
Here is a quick guide/ few tips for those who want to have the best bet:
Usage pattern
An applicant first needs to assess his lifestyle and financial behaviour to get the best credit card in India. It is, therefore, advised to analyse one's expenditure pattern beforehand. Several NBFCs offering customised cards consider an individual's needs. For example:
People who are frequent travellers can opt for cards which come with a slew of travel benefits. They can get attractive reward points with each transaction. Later, consumers have the advantage of redeeming them into cashbacks and discounts. Additionally, they can have further facilities like free access to the airport lounges, upfront discounts on flight tickets, complimentary hotel stays, etc.
Many elite shopping cards are helping users to save more with discounted products or reward points. Lenders usually partner with vendors to make their customers' purchases more affordable.
Associated fees and charges
Almost all credit cards come with charges now. The lending industry went into a turmoil situation after the effect of recession in India around 2008 – '09. Since then, the issuers started to levy fees on cards.
Charges like joining fee, annual fee, processing fee, interest, etc. come into the picture. So, compare all the charges to have a stable financial condition in future.
Ease of bill payment
People usually apply for a credit card to meet their immediate financial needs. However, they must be aware of the payment options available before application. Usually, cardholders can pay off their bills via net banking, cheque or cash.
Price protection
Price protection is a benefit offered by certain lenders that help customers get the best price on the latest purchases. This facility assures a refund on certain conditions if a product price falls shortly after the purchase. So, opt for issuers who offer such additional perks.
Eligibility criteria
It is vital to check the eligibility criteria to get the best credit card in India. It assures a borrower's repayment capability, and thus, becomes easier for lenders to set his/her credit limit.
Usually, lenders ask for the following credit card eligibility before issuing a card:
Age should be from 25-65 years
A minimum credit score of 750
Must not be a defaulter in making payments
Should have a stable source of income
Find card issuer with maximum benefits
Multiple lenders offer user-specific cards with benefit-driven features. For example, Bajaj Finserv RBL Bank SuperCard comes with a set of industry-first facilities for their customers.
Interest-free cash withdrawal from ATM
It is a new-age feature which offers the advantage to withdraw interest-free cash from ATMs for up to 50 days.
Easy conversion to unsecured personal loan
Adverse situations may crop up which often call for immediate funds. Customers can avail a 90 days interest-free personal loan by converting their unused credit card limit.
Effortless EMI conversionCC-Nov-62 – 6 smart tips to choose the best credit card in India
Often, paying off the loan becomes a prime concern. However, one can clear this debt in easy and affordable EMIs.
Financial institutions including Bajaj Finserv also bring in tailor-made pre-approved offers on credit cards along with personal loans, business loans, home loans, and several other financial services/products. This particular scheme with its simplified steps saves a lot of time of the applicants. Check your pre-approved offer by entering a few pieces of necessary information online.
Though there is no such set rule to get the best credit card in India, considering these points mentioned above can be of great help. Moreover, with some research and calculations upfront, picking the right card is no more trouble.