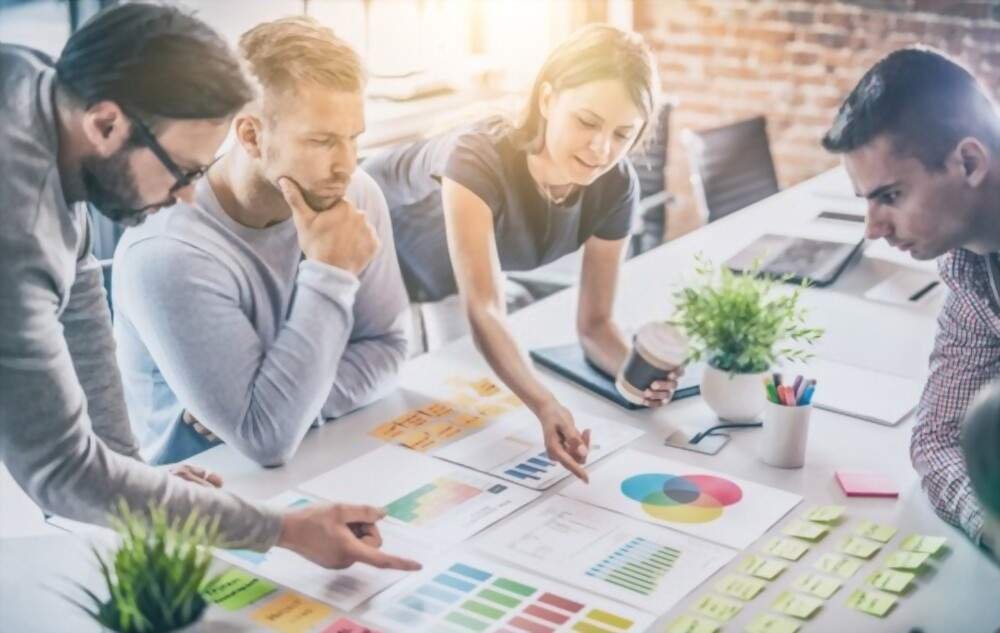 6 Competitive Advantages For Your Printing Business To Take A Lead In 2023
The print business has been thriving with extreme success with the latest technological advancements. Still, some printing firms follow conventional printing techniques. It's not that traditional methods don't work for you now, but they can't make your business achieve technical excellence.
You need to implement or advance your existing print system with the new functionalities. Competition in the printing industry has been rapidly increasing. You have to make enhance your business's efficiency to sustain or stand out among your competitors.
Planning for new strategies and goals is essential. For doing so, you need to first learn the drawbacks of your rivals. The loopholes of your rival can work as a benefit for your business. Research and analyze the limitations and perform accordingly to make it advantageous for you.
Apart from that, you have to tactfully think about customer demands and the latest trends. What will actually benefit you? How do you impress your customer? How you will fulfill the customer's requirements? All these questions need to be answered with the best-in-class tactics. So, let's have a look at the tactics to follow;
6 Tactics to get a Competitive Edge for Your Printing Business
Here we have explained the major 6 tactics to get competitive benefits for your print firm. Applying these will skyrocket your sales and increase the ROI. These strategies are beneficial for a long-term basis and keep upgrading with the market demands.
Establish your Web-to-print storefront
When you talk about the printing business today, the first thing you should make up for is web-to-print. Your print business might get disappear if you can't implement web-to-print solutions. You can consider it the next big thing or already a big thing in the printing industry.
Web-to-print is the most essential-cum-effective solution for your print firm. It can transform your business in all terms and make it better and unique from your competitors. If you haven't heard about it yet, then let's explain to you its meaning first;
Web-to-print storefront is a one-of-the-kind customized website. It offers all types of printing requirements of the customers. Your company can avail of the benefit of pre-designed templates, materials, and print-ready files for customers. It is the modern method that manages the tasks from both the customer and company end.
Having an amazingly planned and placed web-to-print storefront can make you win half of the battle. It is the most crucial step towards getting a competitive benefit. You can choose from the best web2print software in the market.
Perform Marketing & Promotional Activities
Marketing is the basic practice for any business to grow and gain more customer engagement than its rivals. With the emergence of digital marketing services, you can accomplish your sales target accurately in a short time.
Digital marketing involves promotional and advertising activities. It's the vast area that covers organic and paid marketing for your storefront. You should hire a digital marketing agency that can perform SEO, paid ads, social media marketing, etc. for your business.
It is a cost-effective way to achieve your business target. You can promote your business through social media platforms. Additionally, you can run Google ads and other paid campaigns to take a lead. Investing in an experienced digital marketing team to manage the marketing part. It would really prove helpful to you in long run.
Integrate Cloud-based MIS software
Print MIS (Management Information System) is a workflow management tool. Nowadays, the demand for cloud-based MIS software has increased. Due to its advanced features and fast functionalities, MIS software can handle your print business efficiently.
Print MIS is a necessary system to maintain real-time print orders and inventory management. It makes your print process simple and makes task completion swift. The cloud-based print order management software can handle each task from order to shipment.
The cloud-based technology enhances your data security and backup features. It is a robust and performance-rich system to keep and organize your printing process proficiently.
Implement SaaS solutions on your online store
Having a web-to-print SaaS solution can be the cherry on the cake. However, whichever printing software you use, integration SaaS solution can benefit to get a step forward from your rival.
SaaS printing is a new age and advanced solution to centralize your printing tasks. It offers your customers to design their product as per their wish with the given customization options.
It streamlines your tasks and provides a top-notch network for printers. SaaS solution compiles the eCommerce software attributes to enhance the online store presence. Hence, if you implement SaaS printing, you can accomplish eCommerce success for your print firm.
Automation in the printing industry has changed and improved in many ways. It has fastened the task completion with proper accuracy. As there is limited human interference, the matter of errors has been reduced tremendously.
Reap the benefit of 3D printing technology
With the acceleration of 3D technology in the world, the printing industry has also been affected by its craze. 3D printing has been widely accepted these days. You can add 3D printing features to the existing ones.
3D printing is a better and more excellent method. It exceeds the drawbacks of traditional printing methods. It provides an array of textures, shapes, geometric figures, and many more. Moreover, it is easily accessible and delivers your imagination into reality.
3D printing is one of the best ways for eco-friendly printing practices. It generates fewer wastes and materials of 3D printing and packaging can be recyclable. Therefore, you can consider it green technology with the latest pointing patterns.
Deliver personalized customer experience
Today, printing businesses can achieve success and put their best foot forward with personalized customer experience. Let them design their product. Offer your customers to customize the required products with the given tools and templates.
Well, the most basic way to start a personalized experience would be customer service. It can further extend their interaction with your company with product queries and order reasons. You should also integrate a chatbot on your website's homepage. It is a proven beneficial way to communicate with your potential customers.
Each customer is valuable to your business and so should you add value to their needs. Digital printing and other new methods permit you to interact and engage with your customers optimally. Consequently, your printing business delivers a personalized experience that rewards lasting customer loyalty.
The Bottom-line
Print Industry has been making growth with better ways to connect with customers. It constantly works to deliver high-quality print-ready products with customer satisfaction. The above-mentioned strategies could assist to reach the expertise of print firms.
The competition is extremely tough out there. With the following explained tactics, you need to be watchful for popular design trends and provide that your customers get precisely what they look for.
Invest in a web-to-print software solution or upgrade it. You can efficiently manage your staff, vendors, and customers. It will make you a successful entrepreneur in your field. Additionally, you can make big bucks with the right approach and the right support for your firm.
We have done our job to inform you about the strategies, and now it's your turn to execute them and see the results. Get your print firm to boost revenue and reputation on track with these cutting-edge strategies!