30 Blog Logo Design Ideas for Your Blog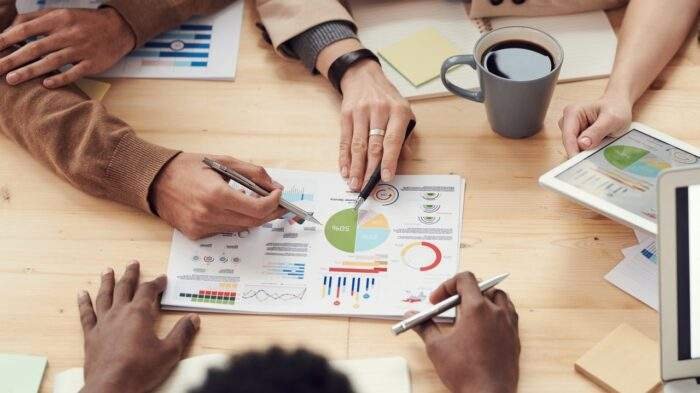 If you are confused about which design matches perfectly with the brand? Don't worry; we have collected some astonishing examples of blogging logos for designers. A logo is the face of the blogs, and the selection of the logo is an important decision made by the designer. A logo design must be attractive to seek the attention of the audience. So, get inspired and start planning the right blogging logo design today.
Travel blog logos – The travel and travel industry fulfill traveler's burning desire to visit new and exciting places. In particular, logo designs for travel blogs are often inspired by items that are related to travel such as luggage, aircraft, maps, and more.
Photography Blog Logos – The things often seen in the photography blog logo are the camera lens, body, and photo frame. Forgiving a personal touch, use these subjects, it is exclusive and can look very graceful.
Health and Medical Logo Designs – In this category purportedly exhibit symbols linked to the content focus. For instance, dental blogs focusing on the tooth, while a blog on otology has designs with ears.
Music Blog Logo Ideas – Just like the music their blog logo designs have themes of beats, tunes, and audio symbols. Some logo designers use musical symbols and guitars in bright colors with bold text on their designs.
Logos for Food Bloggers – Food blog logo highlights kitchen appliances such as rolling pins, a bowl of salad, and spatulas based on their content focus.
Logo Ideas for Fashion Bloggers – Many fashion bloggers prefer a feminine logo design such as floral images, elegant fonts, and a fashionable woman. Staying clean, trying text-only logos, using beautiful fonts or bold, blocky fonts for masculine blogs also work well.
Show your product's purpose – Providing a brief for what you do is a great way to use a logo. For example, packers and movers demonstrate this well: they have a raised hand in the house, visually representing their assistance in the shifting process.
Incorporate your product into your text – Try to include your product in a logo in an interesting way. Play with fonts and see what images you can create with text.
Use visual metaphors – One way to build a top-blog mind is to use notable and meaningful visual metaphors. Use images that signify your work.
Make use of negative space – Using negative space — or the space between images is a fun and creative way to make a blog logo. Playing around with space can create unique, interesting effects that you may not be able to achieve with simple images.
Create a GIF version of your logo – Animation people attract people's attention more rapidly than a static image. Using the GIF version of your logo works well, use enough speed to attract the eyes but also not distracting.
Use a variety of animated versions – If you're using a variety of animated series choose carefully. Different contexts can be another great selection for standard logos. For example, Fubiz has numerous different animation options.
Do more with less – Creating a logo design is a way to showcase the talent and skill of designers. In simple words, do more with less, you can get a lot of benefit from a simple design.
Relate it with the work – It is not essential to use an image, us letters which directly linked to your product represents your works.
Choose a font with a precise personality – Creating an image and text in a comparable style can help enhance the harmony of your logo. For example, Quick Fish has the same free-flowing design.
Use a silhouette – It is a modest way to form a logo; they keep things to a minimum, but are still skilled in providing an exclusive style.
Keep it simple – While making a logo, simple and clean is always. Being basic is always effective, perhaps due to its simple creativity.
Use a mascot – Everyone loves cute mascots, so using one as your logo may be the finest way.
Use your name in your logo– Sometimes, you don't need a picture; a name can be enough.
Use a visual pun – Humour is a tried and true way to create your work more notable, and using a visual punch is a great way.
Use an ambigram- It means those words that can be read the same from two or more different directions. It can create some entertaining and surprising visuals.
Use subtlety – Everything does not have to be clear. Hidden meanings are also a great way to surprise and entertain your viewers.
Use letters to create images– Ply with letters and use your talent to make a different, interesting image.
Combine words and images – We have seen the products comprised in the words; take it a step further, and make the whole work like the object it represents the blog and works.
Include a border – Borders can be a respectable way to create your logo more distinct with accent certain styles. Try experimenting with the border and see what works well for you.
Use simple transitions – Not all animated logos have to be striking; sometimes, simple, subtle movements are more operative. For example, flip and flops.
Boost its meaning with typography – How you write a word can often influence its looks, something that is amazingly effective with a logo.
Make it easy to use in various contexts – A stylish logo is a very good design, easy to share anything.
Creative ways to use numbers – Numbers can only be used productively as text or pictures to make the logo more attractive.
Integrate different techniques- Don't restrict yourself to just a single technique – use a combination to make a more unique logo.
Final words
There are a lot of options in the freelancer Bazar from which designers can choose to make the blog logo meaningful and elegant.