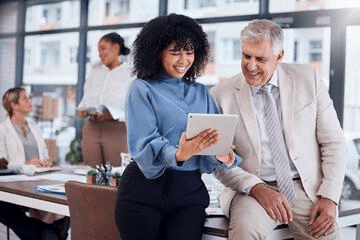 What is Digital Marketing and How Does It Work?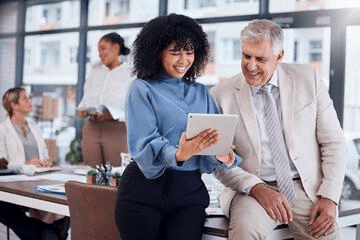 The dawn of digital marketing in recent times has had a considerable impact when it comes to the marketing industry. Consumers, prospects, and clients have adapted more quickly to the ever-evolving world of online marketing, leaving traditional marketers and established businesses scrambling to stay up. Companies, however, cannot afford to ignore the shifting consumer preferences; thus, they have embraced new methods of advertising.
Marketers that use computers, smartphones, and other digital mediums to spread the word about their wares engage in digital marketing. Simply said, digital marketing encompasses all types of advertising that take place digitally through mobile devices, computers, the web, etc. Not to mention digital billboards and other devices that may not even need an internet connection. Anything from fully automated email marketing campaigns to hand-picked posts on your site's blog falls under this broad category.
Digital marketing relies heavily on data. Data helps marketers target particular audiences by adapting content to their preferred digital platforms, in addition to gathering vital information by following a customer's journey in real-time. To better serve its customers, Starbucks, for instance, analyses information gleaned from its rewards mobile applications to track seasonal patterns and roll out targeted advertising campaigns.
You now have an understanding of what digital marketing is; let's go on to learn how it operates.
Website Marketing
The quality of your website is one of the most important marketing tools since it may help clients find what they need and convince them to buy from you. The typical consumer invests considerable time on a website before making a purchase. Digital marketing operates to ensure that the customer has a positive experience when using your website. Consumers should be able to quickly locate data concerning the services and goods they're interested in. Make a positive impression on potential customers by maintaining a professional website. Think about the site's visuals, style, and structure as you build it. Having a majority of customers to be using mobile phones, you should optimize for them.
Content Promotion
A subset of how digital marketing works is invaluable for online advertising, content promotion, and marketing. No matter how well you plan your web marketing strategy, without content marketing, you won't be able to attract new customers, strengthen your brand, or keep your target audience interested in what you have to offer. Promoting a product or service is the ultimate goal of content marketing, which is accomplished through communication with and persuasion of a target audience. A few examples of content marketing include Videos, e-books, blogs and articles, podcasts, testimonials, infographics, social media posts, etc. These examples, either individually or together, play a major role in making strategy, raising brand awareness, and attracting new customers.
Email Marketing
Companies' marketing methods have evolved in response to rapid technological progress and emerging fashions. In the initial periods of digital marketing, email was a widely used technique. Search engines like Netscape have become a new center of focus due to their catchy features, which allow companies "tag" and "keyword things" to be discovered. Companies also monitor the data these days. This helps in providing a better response to customer choices.
Promotion Through Affiliation
Brand ambassadors are paid representatives of a company who interact with prospective customers and advocate on behalf of the company's goods and services. You would also pay influencers and industry leaders to circulate the buzz about your business to their enormous followers. The structure of digital marketing that is built and implemented may be determined by your familiarity with the many components and their potential benefits to your organization.
Zero down on certain demographics.
You can't exactly regulate who sees your hoarding or TV commercial. Yet with digital marketing, you can zero in on a certain demographic and speak directly to them, which can, in return, raise sales. Advertisements may be targeted to individual consumers based on demographic information such as age, geography, gender, interest, and even clickstream data. Paid search tactics may also be used to target adverts to those who have already expressed an interest in your business. Via digital marketing, you may distribute this material to the specific online communities where your intended readers congregate.
Conclusion
To achieve long-term success, you need more than just a well-thought-out digital marketing plan. Keeping tabs on your progress as to in which direction your campaign and promotion are going is of utmost importance. It is crucial to examine the outcomes and efficiency of your digital marketing strategies to see whether you have set the proper objectives. Digital marketers may easily go back and fix mistakes in the approach if the results are subpar. This aids in making the most efficient use of monetary and human capital. The Thought Tree is here to assist you in getting started with digital marketing so you can reap its advantages. To do this, you need to produce material that educates or motivates your target demographic, optimize that content so it can be readily found online, actively interact and amuse your followers on social media, and think about paid advertising as a method of expanding your reach.