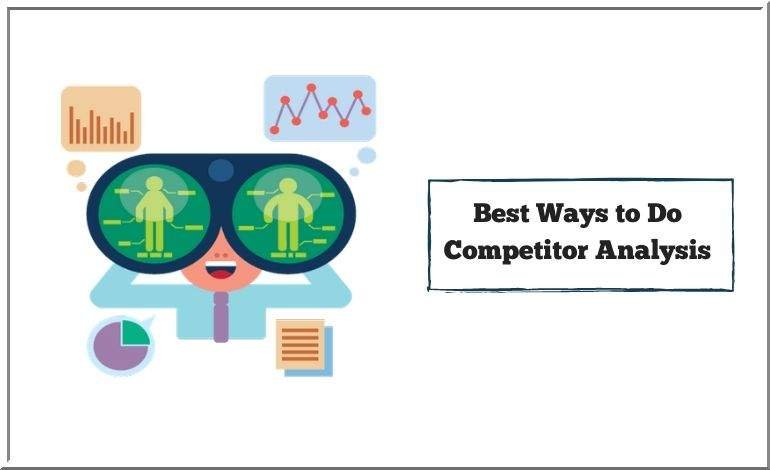 Best 5 Ways to Do Competitor Analysis: Digital Marketing Tips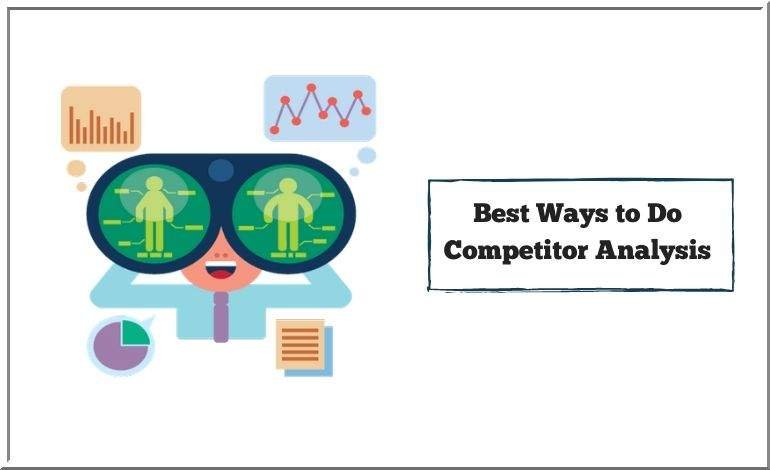 Any business expansion strategy relies heavily on the marketing strategies adopted by the business. There is a multitude of parameters that need to be circled off when devising these according to the industry your business specializes in. Competitor analysis plays a very crucial role when it comes to devising these strategies.
How do you define competitor analysis? It is a mechanism used to fine-tune any digital marketing strategy. This forms the primary brief at the onset of any digital marketing campaign. It comprises of identifying and analyzing your competitor's digital footprints.
In this article, we will briefly outline the competitor analysis tips that businesses can incorporate into their digital marketing strategy.
1. Identifying Competitors
Every industry has a dominant competitor to be able to assess their move. First, identify yourself in the client's shoes. Identify any potential problem that is not being catered to or how the client stumbles upon your competitor's website.
For instance, assume that you are a potential business providing home delivery for custom-made shirts. As a customer, what is the first question that comes to the mind when you Google search – custom made shirts? The search engine will list out the top 10 businesses that specialize in custom-made shirts. You may overlook the links that feature as 'AD'. Once you have identified your competitors, move-on to the next step of analyzing their website's metrics.
2. Competitor's Metrics
This is the second most critical step in competitor analysis. The 10 websites that organically rank in the 'top 10' are doing great Search Engine Optimization (SEO). SEO is one of the primary tools to garner visibility to your online presence. Start with analyzing the website metrics by running a Domain Rating (DR), which is ranked on a 100-point scale.
The higher the scale, the better! The domain rating shows the strength of your competitor website's backlink strength. Alternatively, you can get a backlink report done for your competitor's website that shows the number of backlinks to the website.
3. Keywords and SEO
A number of tools are available to identify the keywords your competitors are targeting to rank higher in SERPs. Following this, you can then identify the keywords that they are missing and use it to your advantage. You may also use an SEO ranking tool to track your competitor's ranking against a specific keyword and likewise for your own progress. SEO is also listed as the most widely sought-after digital marketing services by businesses.
4. Traffic Metrics
Most of the dominant competitors enjoy good traffic to their website and that alone drives a lot of businesses. A thorough analysis of the website traffic is needed. This can be done by using a staple tool for competitor analysis. With this, you can measure the strengths, weaknesses, opportunities, and threats in the digital marketing domain and hence identify the growth incubator channels. Tools like SimilarWeb can help in identifying:
1. Traffic Volume:
The report on traffic volume can help you identify your competitor's traffic in the past few months or the fluctuating trend in their traffic. This trend can be critically analyzed to answer the 'why' in fluctuations. If your business is able to fill the gap by answering the 'why', it can drive better engagement to your own website.
2. Traffic Source:
This tool also helps you identify where your competitors are getting their traffic from. Is it via social media, emails, direct referrals or display advertisements? Also, which countries are they getting their traffic from?
3. Referral Websites:
The referral report can give you an insight into the top websites that are sending traffic to your competitor's websites.
5. Content
Any competitor analysis is incomplete without analyzing the content of your competitor's website. The content can be in the form of blogs, articles, releases etc. You can opt for subscribing to their newsletter to keep track of their activity. Alternatively, you can create Google Alerts for your competitors with specific keywords or even their business name.
You can use Google Alert to identify where your competitors are getting their links from. Google Alerts can also be a great way to identify relevant content ideas. Further, you can analyze your competitor's content by using software like Ahref, which is an SEO tool and resource checker. With Ahref, you can identify the top shared content across social media, the list of pages that bring the most traffic, and the most linked content.
Crafting successful digital marketing strategies needs a through analysis of competitors. This is a fairly extensive process that needs the assistance of industry experts. Any good digital marketing company offers their expertise in competitor analysis in the sphere of online marketing.