Michael Stevantoni talks "bread and butter" of production design in viral music video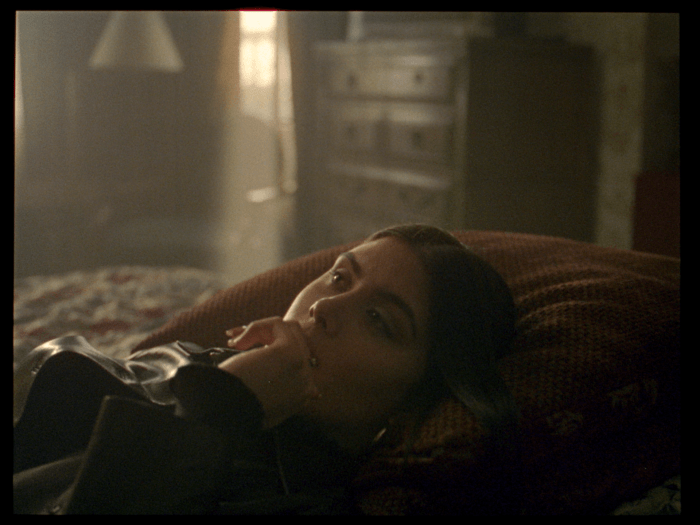 As a director, Michael Stevantoni executes the entire vision of a film, managing his entire team to create a cinematic masterpiece. As a production designer, he works with a director to express their vision through the film's overall design. He is responsible for everything physical audiences see in a scene and it's all being used to evoke a theme and tell a story. This is done either by redesigning an existing location or by building a new one from scratch, usually a film requires a combination of the two. By knowing the intricacies of both roles, it allows him to execute both directing and production design at the highest caliber.
"The only thing I've ever wanted to do is become a filmmaker. Film creates empathy and helps us discuss life's challenges by communicating our shared goals as a culture," he said.
Being both a director and production designer has allowed Stevantoni to soar to the top of his field. He began his career solely directing, creating compelling films such as The Banality and Salton Sea, and it was creating such films that he discovered his second passion of production design. Since then, he has worked on several films and collaborated with award-winning musicians such as Yuna and G-Eazy on wildly popular music videos.
Stevantoni's most widely viewed work as a production designer is the music video "Bossa No Sé" by Cuco featuring Jean Carter. The music video premiered on YouTube on June 13, 2019 where it currently has 6.2 million views. It was featured on Billboard.com on the day of its release who complimented the video's style, which Stevantoni was a large part of.
"I'm thrilled it's been so well received by the fans who come for the unique blend of styles of Cuco's work," said Stevantoni.
Stevantoni regularly works with the production company behind the project to create strong looks for their music videos and commercials, and when he was asked to come on board for the Indie musician's newest video, he knew he could make a difference.
"Cuco is known for his humor and attention to detail when it comes to the visuals for his music videos. Getting to production design 'Bossa No Sé' is exactly the kind of challenge I look forward to," he said.
The song portrays the intense complexities of a serious relationship caught between love and hate. The video tackles all this confusion and conflict with a sense of levity, with the story taking place in run down motel and later inside a racing video game with retro graphics. The video depicts a contentious weekend away between the main character and his girlfriend who appears to be disappointed with all he does to impress her. The pair bicker frequently, which causes her to look for comfort elsewhere. Due to the comedy in the video, Stevantoni got to push the limits in favor of style with peeling wallpaper, mold on the ceiling and 90's appliances.
"I love the music and getting to create a set like a rundown motel is my aesthetic bread and butter," said Stevantoni.
If you haven't yet, be sure to check out the "Bossa No Sé" video to be taken away by a great tune and Stevantoni's production design.