Your trademark is probably your company's biggest asset. From your name, logo or tag line, you can register all your trademarks to protect it. Once registered, your trademark cannot be used by any of your competitors and thus, it stays uniquely yours. So, how do you go about the Trademark Registration process?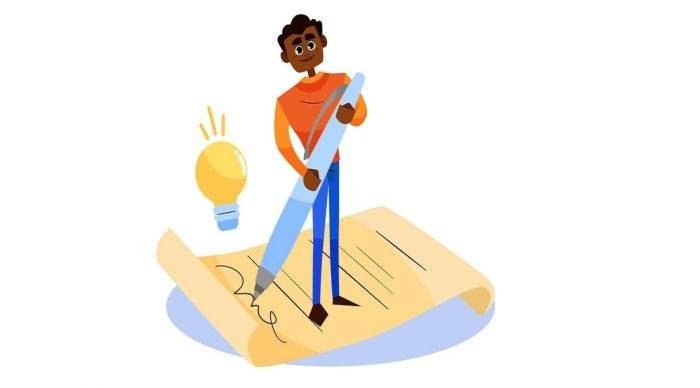 First, of course, you must have a trademark designed and ready to use. Here's everything you need to know.
Types of trademarks
You can register a trademark as a:
Wordmark – this refers to a word in any font or format. The word need not have anything specific to do with the goods and services offered.
Logo – A logo can be a graphic element , an image or a word in a specific font or style.
Logo Composite Mark – This is a combination of words and a logo.
Check the Uniqueness of Your Trademark
Sure, you've got a trademark that you think reflects our company's vision perfectly. But, not all trademarks can be registered. To be eligible for trademarks, your logo or brand name must be unique in its class. There are 45 classes under which products and services can be categorized for trademark registration. Of these, 34 classes are reserved for products and 11 are kept aside for services.
Two companies in different classes can have similar trademarks but trademarks within the same class must be unique. For example, a paint brand that falls in class 2 and an automobile company in class 12 can have the same name.
How do you find out if the name or logo you want registered is already registered or not? You need to conduct a thorough search through the Trade Mark Registry. This will disclose a complete list of registered trademarks in your class. When searching for registered trademarks, your search is not limited to the exact word you're trademarking. Your name must also be unique in terms of how the word sounds and should not be comparable to the registered trademark. For example, you cannot trademark the name Aapplle for a computer company since the brand Apple is already registered.
The search can take time and hence at this stage of trademark registration in Chennai, you may need the services of a consultant.
File the Trademark Application
Once you're sure that your trademark is unique and eligible for registration, you will need to file an application for the same. An application can be filed in a single-class or in multiple classes depending on the products sold by the brand. The application is available online and can be submitted online or in-person at the Trade Marks Office. It must also be submitted along with supporting documents to prove ownership. This includes a copy of the logo, a signed copy of Form-48, copy of your identity and address proof and a copy of your partnership deed.
Examination of the Application
Once your application has been submitted, it will be examined by government authorities. The trademark and your application will be examined as per the Trade Marks Act 2016, guidelines. If any objections are noted, the examiner may or may not disclose the objections. Objections if any may be relative, absolute or procedural. The examiner has 30 days from when the application was filed to file objections.
If your application has objections, you will have another 30 days to rely to the report. Your response will need to mention any arguments you may have against the objection and cite evidence to prove your point. IF the examiner is not satisfied with your response, they may schedule a hearing to accept or reject the application.
Trademark Advertisement
When your application is accepted, the trademark is published/ advertised in the Trade Marks Journal. The trademark will be published for 4 months. The aim of this is to give any company that claims to have a similar trademark a chance to raise an objection. The list is updated every Monday.
If a trademark application is opposed by anyone during this period, you can file a counter-statement.
Trademark Registration
This is the final stage of the process. Once all the objections raised have been addressed, the trademark can be registered as your own. If there are no objections during the 4 month publication in the Trademark Journal, a registration certification is automatically generated a week after these 4-months. The trademark registration is valid for 10 years. After this, it will need to be renewed. As long as your trademark is registered, you can use the 'R' symbol along with your trademark.
Getting through the Process
The process for trademark registration in Chennai is fairly straightforward but it does take time and effort. If you do not want to worry yourself with all the paperwork, get professional assistance. There are many consultant and trademark lawyers who can help you go through all the stages of the process.