Top 7 ECommerce Delivery Ideas To Boost Sales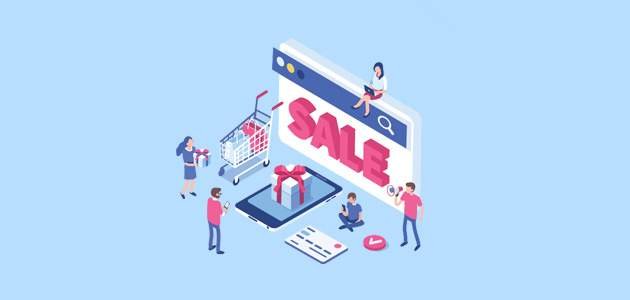 Jack, an online clothing store owner, received 2X more orders than what he received regularly. All thanks to a single change that he brought in his store.
That one change was a solution for all his pain points – long delivery periods, late deliveries, cart abandonment, poor customer experience, reduced sales, lack of eCommerce delivery options, etc.
It provided him with benefits like – increased brand loyalty, lower cart abandonment, enhanced upselling, and better delivery experience.
He calls that one change – Magento 2 Delivery Date extension. A simple delivery extension benefited him with convenience – the most important factor for driving sales. However, he says that having the extension doesn't guarantee results. You need to put in some efforts – implement some strategies. Those efforts are the ideas that we'll learn in this article.
1. Provide Multiple Delivery Options
While integrating Magento 2 estimated delivery date extension, make sure you offer customers multiple delivery options such as same-day delivery, next-day, two-day, or others. It will give them control over their orders and delivery speed.
2. Offer Free Shipping
If you can afford to give out free shipping, then go for it without a second thought. Offer free shipping when a purchase exceeds a certain amount. For standard deliveries – customers who can wait to receive their orders, the free-shipping tactic could help increase engagement.
You can even compensate for delivery charges by adjusting it in selling price.
3. Give Delivery Incentives
Use the Magento 2 Delivery Date extension creatively. Utilize price incentives to attract customers and boost sales—for example, a time-sensitive incentive or a price-sensitive incentive. Examples include – order by tomorrow evening and get a freebie, free shipping on orders above $200, etc.
These kinds of incentives can drive conversions.
4. Display Delivery Dates
If you want to enhance the customer experience, display delivery dates, time, and price on the checkout page. Use Magneto 2 estimated delivery date extension to allow them to choose their delivery date and time.
The extension provides the feature that makes it convenient for customers to decide when to receive their order delivery. It helps them pick the suitable option based on price and delivery availability.
5. Share Tracking Information
Enable your customers to track their packages. It will win their trust. There are various solutions that you can choose from to offer package tracking info. Real-time tracking would help build brand loyalty and credibility.
6. Adopt BOPIS
BOPIS stands for Buy Online Pick In-Store service. It provides a mix of online and in-store shopping experiences. Around 90% of the customers find BOPIS convenient. If you have x number of physical stores, you can provide an in-store pickup option with eCommerce delivery.
If you want, you can integrate a store locator too. It will enable customers to pick the products from their nearby store.
7. Offer Zip Code Validation
The worst thing is updating customers about the delivery unavailability after they have gone through all the order purchasing steps.
So, the good idea is to let them check the availability before the checkout. It would be better if they could check it even before adding the product to the cart.
The zip code validation will prevent unwanted cancellations and increase transparency.
Also, you can integrate a zipcode validator tool to make the process easy and fast. The extension will allow you to blacklist or whitelist the zipcodes. You can even customize the zipcode check labels and buttons.
Let Customers Control their Orders
Allow customers to take control of their deliveries. Let them choose their delivery date and time slot. It will give them more flexibility in the orders. As a result, the chances of their returning back to your store are high.
You can also give them a cut-off time to place orders, especially for same-day delivery. Besides, you can specify working and non-working days, holidays, and other leaves.
Hence, Magento 2 Delivery Date & Time extension allows backend configuration. It allows you to manage your orders and view them on calendars not to miss out on one. Secondly, you can mention holiday and undeliverable dates, which won't count while providing estimated delivery date options to customers.
Along with this, every activity or configuration that you need to streamline your business process is available in the delivery scheduler. You want to configure date and time formats, go for it. You want to configure messages, do it. Select shipping methods, configure order processing time, the cost for products and delivery, etc.
Everything is available, and you're the ultimate boss for order management and driving sales.
Hence, integrate a Magento 2 Delivery Date extension to make all this possible.