3 Digital Marketing Trends You Must Try Out
Till now, digital marketing trends have been revolving around two contradictory concepts – personalization and digitalization. And it's gonna have an upper hand. Experts are deeply divided into two groups – one that considers humanization and tailoring content for individual needs is important, whereas the other states the technical aspects like SEO and campaigns structure to play a major role. So, after considering these two factors, I have come up with these three trends that will help you succeed.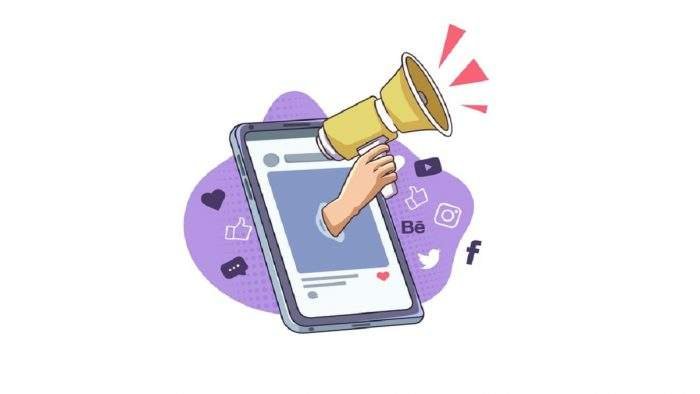 1. Make Email Marketing More Personal
In this omnichannel marketing world, email marketing still holds its ground. In fact, it brings a good number of conversions to your website. The only trick to crack this strategy is 'personalization'.
No one today is interested in spending their valuable time reading the general marketing copies in their mails. Your audience has subscribed to your newsletters to gain some informational value or benefits.
A study states that 48% of customers spend more time when the experience is personalized, whereas around 74% of customers rated content annoying when it has nothing to do with them. So, I would say, it's high time you take a look at your email marketing strategies.
Some of the tips that will help you bifurcate and personalize the email copies are:
Draft different emails for each stage of the sales funnel. Also, try narrowing it further by splitting your audience depending on the buyer personas. The content will more relate to them this way.
Make sure that the content is informative and relevant. Offer facts and details of the service or product and appeal to your customers.
2. Focus on Engagement While Drafting Content Marketing Strategies
It hardly surprises me that content marketing will continue staying on top of the digital marketing trends. Around 90% of companies will be using this strategy to gain digital exposure and establish their brand image. The top three content types B2B marketers will use are blog posts, emails, and case studies.
If you are among this competition, you have to start looking for interesting, unique ideas for your content to stand out. Here are some tips to help you with it:
Try repurposing your content in some other formats. People love interactive content, so if you can convert it into video content or some interactive format, it'll help you republish the evergreen content again.
The podcast is continuously seeing an increase in its followers. So, if you are looking to try your hand at something new, then this is where you need to start.
Do not forget about the SEO while you are forming the strategies. Search engines and their algorithms are getting smarter, and BERT has raised the levels to a different platform altogether. Invest in well-written, engaging, and informative content.
Create valuable content to help your customers solve the problem. A great story will always capture your audiences' attention.
The other thing that will grab attention is using user-generated content. This will make your audience believe in your authentic content as well as feel recognized. So, it's a cherry on the cake offer for you.
3. Collaborate and Include Influencer Marketing
Influencer marketing is yet another trend that you must cash on. This strategy uses mainstream, powerful, influential people from social networks, messengers, blogs, and forums to promote brands and services.
While approaching them, you need to understand the three main categories of influencers.
Mega-influencers – Social media stars, actors, artists with more than 1M followers. Their celebrity status brings in the engagement.
Macro-influencers – Journalists and bloggers with around 10,000 to 1M followers. These are industry or category-specific influencers in their niche like fashion, business, etc.
Micro-influencers – Employees and consumers with up to 10,000 followers. These are more brand loyal and bring in unique expertise in the niche.
You need to approach these influencers to reach out to the audience that may be interested in your products or services. If you go by my advice, micro-influencers are the best option. The reason being they have very specific followers who are surely interested in the category. So, there are more chances of conversions and engagement with the exposure to these audiences.
But you can also go ahead with macro-influencers to attract and have more digital impressions. It works best when you are still in the phase of brand awareness phase. However, in both cases, do not forget the 1-9-90 rule. 1% create original content, 9% modify it to adapt it for the rest 90% of the users. So, make your choice keeping your brand interest at the top.
Conclusion
Adjusting to new trends is very important for your business to stay in the market, especially because you never know when the direction changes. So, while you include these trends and develop content, always think twice if the content will remain valuable by the end of the year. Rest everything is a try and error method. So, go get experimenting with the digital marketing trends of this year.