The Key Differences Between Merchant Accounts and Payment Gateways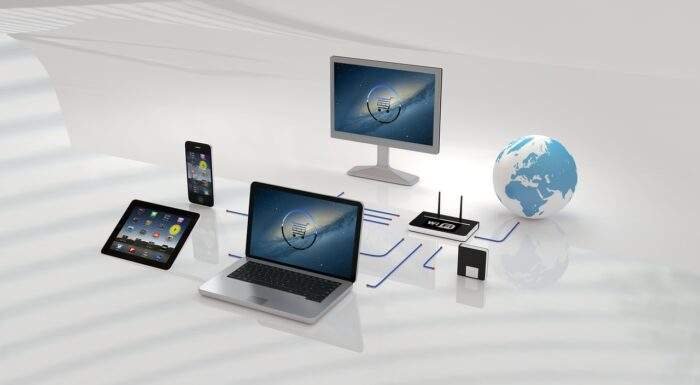 If you take credit card payments online, you'll need a merchant account and a payment gateway. Many people mistakenly think these two services do the same thing but serve different functions.
Understanding the critical differences between these services will help you manage your business more effectively. Here are some of the main points to keep in mind.
Costs
When looking for merchant accounts and payment gateways, costs will be a big part of your decision. These are essential components that must be in place for your business to accept credit cards as a form of payment. Choosing the best one for your needs requires carefully considering how merchant account vs payment gateway differ.
The main difference between a merchant account and a payment gateway is that a merchant account holds all the money from your customers during payment transactions. A payment gateway is a service that connects your merchant account to your customer's bank accounts. It stores and verifies the payment information, ensuring the funds are available before transferring them to your merchant account.
When it comes to fees, the most important one is a transaction fee. This is a percentage-based fee charged each time your system processes a payment. Another everyday fee is a per-transaction gateway fee.
The price of your merchant account and payment gateway will depend on the goods and services you provide. For example, a subscription-based business may require more transactions than a storefront that sells physical goods. To save money, you can look for a merchant service provider that offers flat rates rather than a %-%-based fee. You should also pay attention to what card brands a provider supports.
Accepting payments
Payment gateways and merchant accounts are terms you'll be familiar with if you're in the business of taking credit card payments. Many people think you can have one or the other, but to accept credit cards and additional non-cash charges, you'll need both a payment gateway and a merchant account.
A payment gateway is a technology interface that securely transmits a customer's card data to the merchant's acquiring bank, verifying and authorizing the transaction. It also allows businesses to accept customer payment through their website or point of sale (POS) system, providing a seamless experience for both parties.
While merchants and payment gateways serve different functions, they are essential for e-commerce businesses to offer their customers the convenience of making electronic transactions. These services help to streamline the payment process and improve customer experience, leading to increased sales.
A good merchant account will allow you to settle in your preferred currency and offer a variety of payment methods, including mobile and virtual. It should also provide fraud protection services to keep your business secure. Moreover, look for a provider that offers competitive processing rates and no hidden fees. These factors are essential for larger companies requiring a global payment platform and a diverse customer base. Smaller businesses may prefer a less expensive solution that provides only a gateway.
Integrations
The business world can be confusing, so it's essential to understand what merchant accounts and payment gateways do. This will help you avoid making mistakes that cost you money and time.
On the checkout page of your website, customers submit their credit card details to complete their purchases. This information is then encrypted and sent to the payment gateway, where it's then sent to a processor and the card company. The processor then communicates with the card company's bank, and if the transaction is approved, the funds are transferred to your business account.
Payment gateways are a crucial part of any online business. They allow companies to accept more than one form of electronic payment and improve the checkout experience for customers. They also provide a range of services that can be used to expand a company's clientele and boost its cash flow.
When selecting a gateway, look for one that's easy to integrate and has a high level of security. You'll also want to choose an account that doesn't have monthly processing caps, as this will save you money on unnecessary fees. Additionally, look for a gateway that offers innovative chargeback management and other tools to make your business more efficient.
Security
The security measures and procedures associated with merchant accounts and payment gateways are crucial to protecting customer data. They should be compliant with industry standards and practices. An international standard for credit card information processing is a set of rules and guidelines companies must follow to protect their customers' data.
Businesses can accept credit cards online thanks to a payment gateway. Between a company and the bank that issued the credit card, it serves as a middleman and verifies the validity and availability of transactions. A payment gateway encrypts the customer's credit card details to prevent hacking and fraud.
A payment gateway is required for any company that sells products and services online. However, many different types of payment gateways are available, and choosing the right one for your business depends on several factors, including its security features and processing capabilities. To appeal to a broader variety of potential clients, it should also accept numerous payment methods and be able to handle recurring billing. In addition, a good payment gateway should be able to protect against fraud and provide detailed reports on transactions. This is important because many consumers now purchase products and services from various sources, and it is difficult to track a fraudulent transaction between two parties.