8 Tips To Choose The Best Photo Editing Partner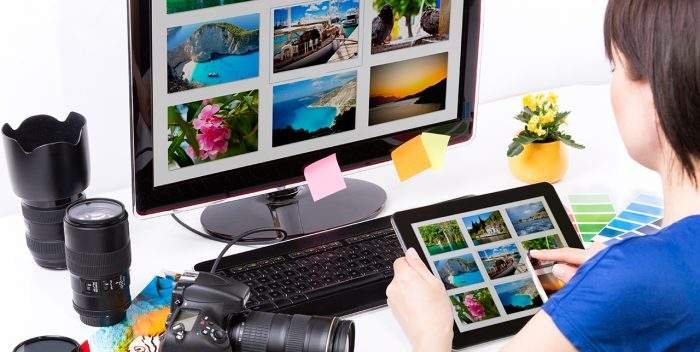 Nowadays, a professional photograph is incomplete without a bit of retouching and Photo Editing. A photograph goes through a myriad of post-editing procedures before being published. This may be From brightness adjustments to contrast, hue, saturation, and filtering.
These adjustments are necessary for professional photography. It demands flawless photographs that are sometimes not possible to take given external and environmental concerns. A ring light can make your model face look bright. But nothing can be done about her freckles, which though pretty, don't exactly fit in with the idea of flawless skin that the fashion world pursues.
This is just an example of why photographs need retouching. From watches to shoes to mobile phones, photo editing is deployed by almost every enterprise desirous of marketing and selling their product. It removes flaws, makes the product pop out of the picture. It makes the model's physical aesthetics more appealing.
Photo editing has also seen widespread adoption in the eCommerce sphere. Here purchases are mainly made on the basis of the product's photos. The importance of photo editing is, therefore, all-pervasive. If you want your images to have a professional feel to them, you need to have a reliable photo editing partner.
But here in lies the hard part. The market is inundated with photo editing and editing service providers, and making a choice between them can prove hard. But don't worry, I have your back. Here are 8 tips to choose the best photo editing partner.
So without further ado, let's get to it.
1. Consider the experience of the photo editing company
While making your choice between the many photo editing service providers available, make sure that the partner you choose has ample experience. You would not want your images to go to a service provider who is inexperienced and could ruin your images.
An ideal photo editing service provider should have skilled and experienced teams that deliver an avant-garde output and save time with rapid turn-arounds.
2. Harnessing the power of the internet
Everything is available or at least listed on the internet. From companies that deploy teams skilled in the latest technological advancements to companies that work with cutting-edge software, the internet has it all. In just a few hours of research, you can create a shortlist of partners who are best suited for your enterprise's photo editing requirements.
3. Look at the technology deployed
An ideal photo editing partner would be using top-of-the-crop technology and software. The capabilities of the technology and software deployed to your photo editing requirements can make a big difference in the final output your receive.
Latest technologies mean additional implemented functionalities to take your photos from 'good' to 'great.'
4. Look at the software deployed
This pint picks up from the last one. The evolution of modern-day software is so fast that software which was considered top-tier only a few months ago could in all probability be obsolete today. Ensure that your photo editing service provider uses the most modern software if you desire an excellent output.
5. Consider the age of the prospective firm
Older firms are among those players who have stood the test of time and have evolved in pace with market changes. With age comes a trust-factor that goes wholly with the fact that its services are definitely desirable if a firm has survived for long. In many cases, the older the firm is, the better is its output.
6. Consider reviews on reputed third-party sites
Reputed third-party sites offer insights into how satisfied the prospective photo editing service provider's previous clients are. With reviews from professional photographers and companies across the world, these sites provide a comprehensive view of how the prospective service provider operates, the levels of its customer service, and the effort/dedication they put into a project.
7. Consider the price-point
It happens quite often that a deal is struck at a specific price point, and then the service provider reveals a ton of hidden costs right before delivery. Make sure that the photo editing partner you choose is transparent about the cost of their services and their output matches the cost they demand. You could also check for other providers offering similar services at a lower price point if cost is an issue.
8. Take it slow and make the right choice
This is probably the most important factor. Make sure not to rush with your decision, as your choice will dictate the quality of the final output. Ensure that you pick a company that knows what you are looking for and can offer an output comparable in quality.
In summation
So there you have it—a comprehensive guide to choosing the right photo editing service provider.