Find Top 6 Ways on How to Build Your Dream Home
An enlightened one once said, "Home is the starting place of love, hope and aspirations." Indeed it is true that everyone has a dream home. It could be a studio apartment alongside a serene coast or a 1BHK in a bustling or a lavish 3BHK in a happening locality.
All these spaces have created a space in their respective home-buyers' heart. The thought of building or buying a home itself enthrals us and the whole process, right from choosing a home to designing each an every corner according to your tastes and preferences sounds very attractive. However, it goes without a saying that it takes a lot of painstaking efforts to transform your dream home into an enticing reality.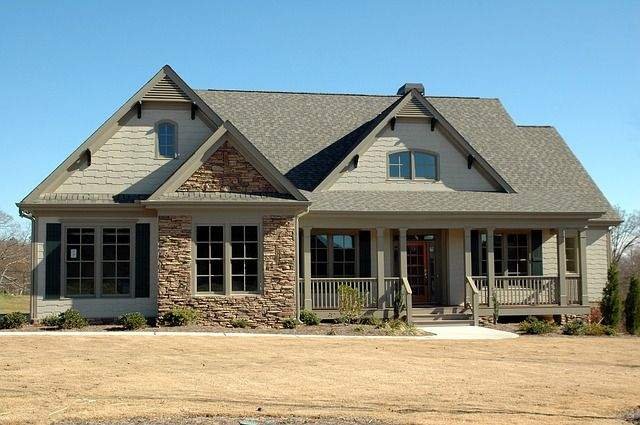 To begin with, here are a few steps which you can follow while owning your dream home:
1. City or Town
When you intend to build or buy your dream home, you need to evaluate the kind of region you wish to move in. Basis the nature of your employment, available career opportunities, size of family, marital status, finances, cost of living, etc., you will have to determine an ideal city or a town to own your dream home. Once you have finalised the city and the area, you will have to look into format options for residential spaces.
2. Choose your space
There are multiple options to choose from. You can opt for a plot to develop a house of your choice, or a row house, or a flat. If you intend to buy a flat, you can choose from 1RK to 2BHK and 2BHK to 4BHK flat. It depends on your requirement and the available finances. However, there two options which you will have to choose from while purchasing the flat. You can either choose a ready-to-move-in property or an under construction one. The former will be significantly expensive compared to the latter one.
3. Property selection
The advent of digitization has led to the launch of numerous house-hunting websites that help you understand the property market in any given city or town. After evaluating the amount and flats available for sale, choose the developer/builder offering the best deal.
4. Scrutinize the papers
After finalising a property, you must check its legal documents. Seek a legal help if needed. Ensure that the title of the property is clear, construction of the building is as per the sanctioned plan, verify the Occupancy Certificate and Commencement Certificate obtained from the environment tribunal, electricity board, water& sewage board and other concerned departments by the builder/developer.
5. Outright Purchase or Home Loan
This is the most crucial part of your home-buying process. Here, you have two options, either finance it yourself by purchasing outrightly or seek a home loan. However, a home loan helps you save a considerable amount of money, unburdens with the help of EMI thereby leading you in saving money steadily and get tax benefits.
Now that you have bought your dream home, won't you like giving it a personality that best complements your style? The most exciting and the most cherished phase is getting the interiors designed.
6. Design your den
This is the final lap of your journey to the abode of your dreams. Your dream home is your canvas, and you ought to lend your style to it. Seek help from an interior designer who can guide you according to the theme you have in mind. Ensure that your dream home has a mix of styles and cultures that'll render every visitor speechless.
Although the whole process may seem exhaustive, it's worth the effort. The joy of creating your dream home is simply priceless.