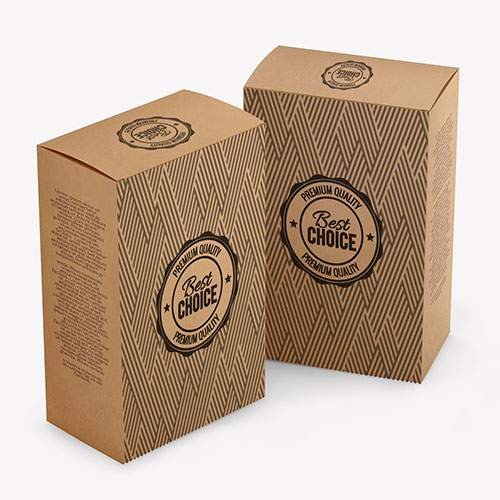 5 Reasons Why Custom Kraft Boxes Are Better than Regular Cardboard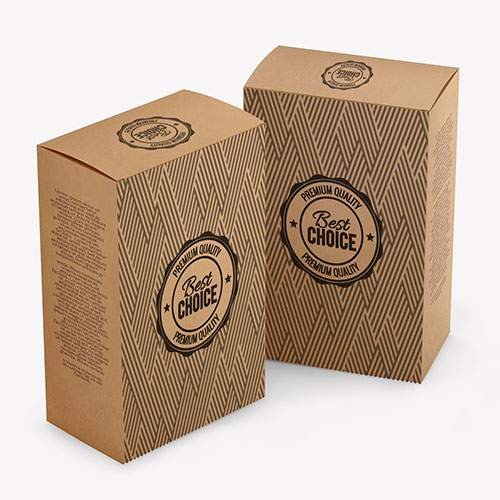 There is a whole variety of customized packaging in the market. How do you select the most appropriate one? Looking for effective features can work well. Custom Kraft boxes hold immense possibilities to be used as per your brand's needs and product prerequisites.
These boxes have changed the way products are boxed. Firstly, they comply with regulations governing climate preservation and second, they are more durable than other box materials present in the market. You would be aware of how critical eco-friendliness has become over the years. Customers now take it more seriously than ever before. Your brand can climb up the popularity charts when buyers see your products enclosed in boxes made out of Kraft paper.
Brands are very conscious of their image and with a good reason; their personality helps to attract customers or can repel them if not devised wisely. These boxes help to attach professionalism and credibility with your brand on top of making your products look better. If you are weighing in the benefits of Kraft over other cardboard boxes, then we have you covered:
1: Kraft boxes are easier on the pockets
Cardboard might be around for a longer time but they cost much more than the Kraft stock. The material used is heavier and adds more weight, and thus costs, to the overall shipment. The Kraft paper is comparatively light and doesn't put on much weight on the products they hold. This lowers the courier charges and the acquisition costs of the boxes.
Such an affordable packaging solution is a blessing especially in the current time of rising inflation worldwide. Your budget can be set conveniently according to your resources and that can mean lower total expenditure and higher profits. This is something that every business craves to survive longer in their consumer markets. Lower manufacturing prices would enable you to pass the cost savings to the end customers, giving them a valid reason to buy your products.
2: The boxes are more flexible
One other aspect of Kraft stock is that it can be shaped in different forms. The boxes can be created creatively to attract more buyers. In the market of consumer goods, most products have similar features. The way they appeal to the buyers makes all the difference. Cardboard is generally crafted into standard boxes that may not sit well with your products. The shape is common and doesn't offer uniqueness.
Kraft stock, on the other hand, is made of pine pulp, which can be fashioned as per your needs. The boxes can be turned into various shapes including:
One-piece mailers
Apparel boxes
Display boxes
Custom sleeves
Jewelry boxes, and more
Additionally, you can also style them in any way you want. The possibilities are endless with Kraft stock that can be used for your benefit more effectively than ordinary cardboards.
3: Ability to support all printing inks
Printing your brand details on the boxes is an inventive method to gain more brand recognition. Box printing can be done with exciting colors, patterns, and textures to show off your brands' true values. The cardboard stock may not be compatible with all printing techniques. Mostly these boxes are employed for storage and seldom do we see stylish embellishments on such boxes. But with the Kraft stock, you can turn any box type into distinct displaying tools.
Moreover, the kraft stock is the ideal canvas to be used to imprint your brand's personality. This helps to distinguish your products. Buyers take notice of branding that sets the items apart from the generic line of options. Your brand can become the go-to choice for the target consumers with such patterns lavishly styling your boxes. It is also the ideal medium to communicate with buyers.
4: Preside other brands in the marketing regime
The purpose of creative marketing is to be head and shoulders to your rivals when it comes to engaging the shoppers. Most buying choices are made at the stores. It is no surprise that most products are fashioned in compelling manners to attract the highest number of eyeballs. The cardboard may not be fit this bill perfectly. The boxes are not very suitable for styling in innovative textures as compared to the custom Kraft boxes.
The Kraft stock is maneuvered by a host of brands for their branding requirements. Not many customers realize it is the natural Kraft paper when the boxes are transformed into promotional gadgets. The bio-degradable nature of this stock is a favorite amongst buyers. They want their purchases to reduce their carbon footprints drastically. Such stock is perfect for being responsible and stylish at the same time.
5: Enable more to be conveyed
The boxes are printable in all formats and thus are the ideal choice for establishing a durable connect with potential clients. The brand can extend the digital ads onto these boxes effectively. Plus, detailing can help the viewers to know more about the brand and why it is better among others.
The smooth texture of the Kraft paper supports all the content and secures it from fading away with rich coatings. The window cut-out features along with embossing, die-cutting, foiling, and numerous other options make the boxes extra engrossing for buyers. Below are some stated objectives that your brand can achieve with these boxes:
Convey the uniqueness of the products and how effective they are.
Divert customers' attention to your products with the inclusion of custom accessories.
Educate the buyers of the manufacturing process and the possible uses of the items.
Help the consumers to retain your enticingly printed brand logo.
Most cardboard boxes often spotted at retail stores do not get the objectives on point as they fall short of creating a positive brand aura. These custom Kraft boxes can fill this gap by being pleasant on the eyes and easier on the customers' pockets.
Conclusion
The above article proves worthy in choosing between other materials to make the Kraft stock a necessary tool in your packaging.