It won't be wrong, if we say that an intranet is the most important part of an organization. Human is a social animal and communication is the ultimate channel for socializing. So, how can a company prosper if the employees are unable to communicate and share their ideas with each other? Building a company intranet is the ultimate solution for this. It is an effective tool that helps an organization to share information, streamline collaboration and automate business tasks. Using such a platform, the employees and colleagues get access to share their innovative ideas, achievements, raise important questions related to organization's growth, tag themselves with certain skills and so on.
But, finding the right intranet is not a kid's play. It is quite a complex process, as you need to ensure that the intranet has the potential to the meet the major objectives within your organization. Many global entrepreneurs agree to the fact that they have to filter thousands of intranet software, in order to pick one that suits the requirements of the organization. So, don't take it lightly.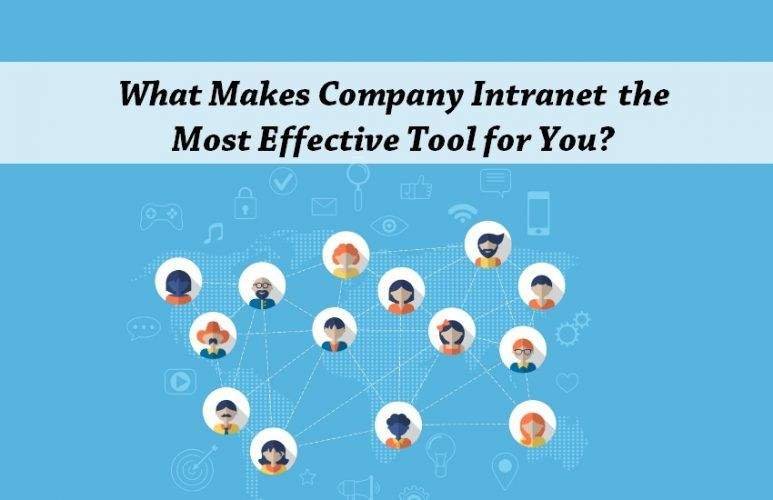 As per some surveys and reports, there are few features that are known to be most essential for any intranet. Some of them are mentioned as under –
a) Administration and Delegation
An intranet is successful only if it has been successfully adopted by the employees. Also, it should have a simple administration and smart delegation system. The former will basically help the non-IT departments to create as well as manage their respective sites within the organization's intranet. This in turn, will empower all the employees for quick intranet adoption.
Always remember that an easy to administer intranet site will increase the interest of employees in embracing the intranet and using it as an important part of their working toolset.
b) Simplify Workflows and EForm
The intranet chosen, must allow simplification and improvement in the organization workflow, for example, one can use the intranet for processing basic HR functions, like time sheets, vacation requests, expenses and others. This will then, help in the reduction of total man hours spent on processing the aforesaid functions. Further, an eForm that can route to the approval manager (by default) and trigger a request for any sort of unusual information will save time as well as enhance the efficiency of internal business process.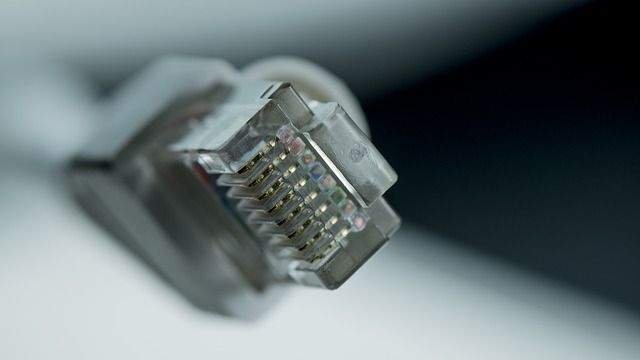 c) Accessible By Mobile
In the present world of smartphone, an intranet, which isn't accessible through mobile devices, is truly a failure. People today do not use their laptops, as much as they use their mobile phones. Hence, if the intranet would not be accessible via mobile, most of the employees won't be able to use the same. On the other hand, intranet mobility will allow the employees to share their thoughts and ideas, even when they are working remotely or travelling for work. It would be easier for the employees to access company documents and provide important updates.
d) Easy Search
Another feature that you must look for is 'easy search'. Most of the large businesses are generally associated with a massive number of employees. Sometimes, the number is so huge that the employees in one department do not recognize the employees working in another department. Hence, in such a situation, it is necessary that the intranet has the facility that allows the users to tag themselves with their name, job designation and certain skills that they possess. With this, it will be easier for the employer or manager to search the right person for a specific job task.
e) Content Rating and Ranking
With the passing time, new technologies, strategies and studies evolve for the growth of a business. Hence, one must be aware of every single piece of information that hits the market. Hence, looking out for a feature, such as content rating and ranking will help in the betterment of the organization's intranet. This feature allows the employees to tag any specific content with relevant keywords on the intranet. These contents will be very informative in nature and once tagged, will allow other employees to discuss over the topic and suggest some out-of-the-box solutions on the same. In simple words, this feature would keep the entire staff informed about important content and also facilitate more productive discussions on the intranet.
These were the top features to look for in effective business intranet software. No matter, what type of software you chose, but make sure that the intranet has all of such features for a better fulfillment of your purpose.
Summary: Streamlining business process is easy through company intranet, but, it exists, only if the intranet you have, has the most effective features.
Author Bio: Shruti Mahour is a digital marketing expert at MyHub – Intranet Software Company – with more than 5 years of experience in blogging about different kinds of intranet solutions for various organizations. Helping global businesses understand the use and concept of intranet, she would love to contribute her knowledge on all types of intranets used in the biz world.