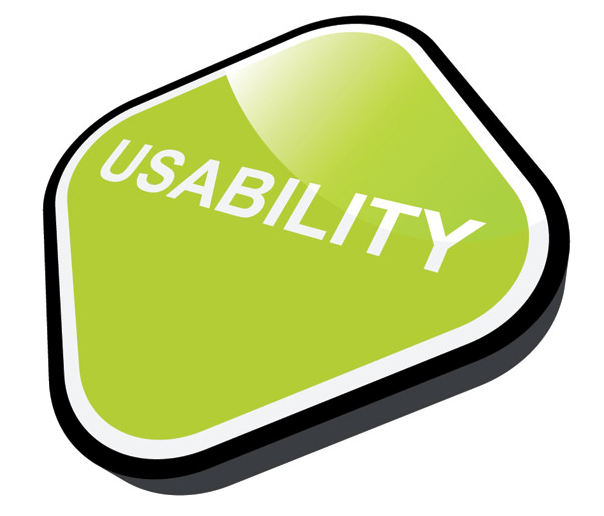 Do you want your website to generate more leads, more sales, and more downloads? Great, then you have two options ahead of you. One is to bring more relevant traffic to your website by acquiring new customers through expensive marketing techniques and long-tedious processes. Or you can make use of your present and existing audience to generate more leads by increasing their conversion rates.
Increasing Conversion Rates!!!
All this can be done with a one-time investment. Yes, one-time investment to give you everlasting positive results. In three words we can define the process as "Website Usability Testing".
It is a simple process where you check your entire website and identify those tenets which are affecting your conversion rates the most. The best part of website usability testing is that all the testing is focused on the user's perspective.
In most simple words, "Website usability testing is an observation of how your users are completing specific tasks on your website. What difficulties they are facing and how you can resolve them. It helps you in determining the components you might need on your new website."
What are you going to learn here?
In this post, you will learn the working of a website usability test, how is it different from expert's advice and all the types of website usability testing. So, without any further ado, let's get you started.
Working Of Website Usability Testing
In the working process, there are five points which you must keep in mind to fulfill the objective of website usability testing. Let's discuss them here briefly.
In the first stage, you will ask number of people to perform some of the tasks on your website to demonstrate the functioning. You can also use a mock-up rather than the real website if that pleases you.
Remember to conduct the test on an individual basis. Getting the focus group will not help you in this. Avoid such groups as their feedback is based on common denominator. You cannot generalize user experience in any way.


Make sure that your test party is from your target audience. You can call for an existing customer or a potential customer. You must recruit them on the background of engagement. No demographic analysis is required.
After the test, all the statements by the user must be treated as a record of the test. Get your team to analyze the data and look for the scope of implementing them on your website.
You must encourage the user to think hard enough. Vocalizing is the best way of performing a user testing. Observe their behaviors, as most of the time their behavior talks more. That'll give you some of the valuable insights.
Isn't Expert reviews better than User Testing?
No it's not. There is no way that you can say expert review can replace the usability test. I have four reasons that will help you to understand why I am saying that. Let's have a look at these reasons,
·        Experts Are Not, "One Who Knows All"
How much a single person can know? Not everything right. No matter how knowledgeable one person is, they cannot know everything. A user test is more of a stat which cannot be falsified in any way possible. The inputs you get from the test are coming from someone who is interacting with your website for real.
·        Facts Are Stronger Than Opinions
Most of the time, expert asserts his/her reasoning via personal opinions. In business, personal opinions can be triumphed by facts. What user testing delivers are facts. The usability results are the problems that are currently facing by the existing user. Personal experiences can be solved as well but they do not represent the bigger picture.
·        Your Users Are More Important Than the Experts
If you agree to the experts only, you might end up ignoring your clients. It will definitely give you no benefit at all. Ignoring your client is like ignoring your own business. If 8 out of 10 people are facing difficulty in navigating your website, while the 2 of the experts are finding the navigation AOK, you don't want to ignore 80% of the audience for the sake of 20%. Expert opinions may enhance the user interface but replacing it from the entire process of user testing is not advisable.
·        Expert Opinions Are Not Always Durable
Imagine a video with a potential customer cursing your website for bad navigation. It will even shut-up the most ego-centric expert. I am not saying to shut anyone up but my point is expert's solution may or may not provide you the ultimate solution you are looking for. The user testing does deliver inputs that'll help you in serving the solution for your bad user interface of the website.
Type of Website Usability Testing
Let's see types of website usability testing that is practiced most by Usability Testing Service Providers.
·        Moderated User Testing
It is the classic usability testing technique which involves in-person moderation testing. The moderator sits next to the user and frequently asks questions about the usability of the website. It refers to be as the old school technique user testing. Observing the user and then collecting information may seem time-consuming but the information is priceless here.
·        Remote Moderated User Testing
In the classic moderated user testing, the biggest setback is that your user either has to come to you or you have to go to him. Time is the variable which I think is the real money here. You can save your time by a simple piece of screen sharing software and hence avoid mobility here. You and your user can stay at their places and test the usability of your website.
[Important Read: How Usability Testing Can Provide A Consistent User Friendly Experience – In Detail]
·        Remote Unmediated User Testing
You can record the entire activity of the mouse and then ask questions to your users, or you can simply record the entire screen with the images of the user to note their observations.
I personally don't like such testing as it leaves the real interaction out of the question.
Final Words
So, website usability testing is paramount for your website. I do not doubt it, so must you.
Did I miss something? Why don't you tell me via comments and I will get back to you as soon as possible? Till then have fun!!!