'Goa' this word would make anybody excited. This coastal beauty of India is rightly known as 'the land of beaches.' It is the perfect holiday destination for both families and group of friends alike. It is an internationally acclaimed breathtaking tourist destination, famous not only for its beaches, fort, old churches and sunrise views but also for limitless adventure sports.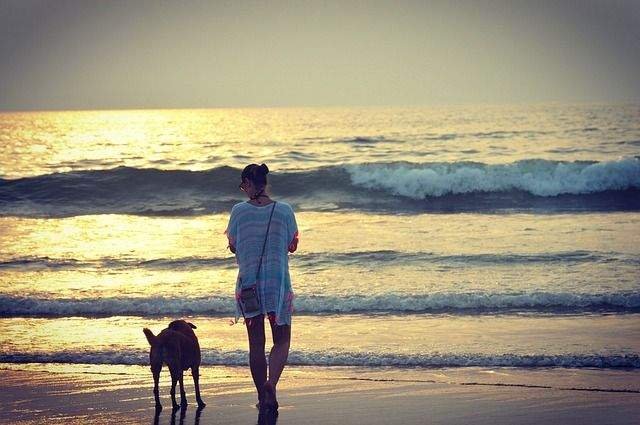 Let's have a quick look at the 5 best things to indulge in Goa.
Scuba-diving
Explore the amazing underwater world of Goa and discover its beautiful marine life with its colourful fishes and corals. You could also enroll in a one hour training session to learn diving skills from the professionals. Gear up from head to toe for your undersea experience and dive up to 12 meters deep. Make sure that you bring your pen drive to collect your pictures post the activity.
2. White Water River Rafting at Mandovi River
The Mhadei river in Goa is spectacularly scenic. It is ideal for both beginners and experienced alike and is one of the most stunning rivers you might ever see. The Mhadei Wildlife Sanctuary is just besides this river and the view here is unmatched. This thrilling activity lasts around 2 and a half to 3 and a half hours depending on the water levels. This time frame is including the transport to and from the river.

3. Go shopping
This is yet another way of relaxation. Browse through the colourful Goa markets and purchase all the artistic things that are not there in your closet. After all, some bohemian items are best purchased in Goa. You shall find all kinds of jholas, swim-wear, harem pants along with colourful accessories. Goan streets are lined with many shops that won't disappoint you.
4. Visit the Churches
Needless to say, after beaches Goa is famous for its churches. Both its old and new churches have beautiful architecture and aura that should not be skipped. The pristine white Immaculate conception Church is where the bollywood film Josh was filmed. Another ages old church to visit is the UNESCO listed Basilica of Bom Jesus.
5. Rejuvenate at an ayurvedic centre.
Apart from the scenic beaches and retail therapy, the ultimate way to relax your muscles is at the various natural ayurvedic centres in Goa. Getting one right after your adventure sports would be the perfect stress busting gift you can give yourself in this city of relaxation. These centres offer ancient healing sessions and the essential oils used are perfect to de-stress and re-energise your body and mind.

Whether it is a weekend getaway with your friends or a pre-planned family vacation, this land aptly called beauty and the beach is hardly known to let anyone down. Mind you, it's not a place you visit once and cross off from your list. It is a gifted land with stretches of beaches, forts and Portuguese influenced culture that has endless things to offer in terms of places to see and things to do. So, go pack your bags and head right away to this marvelous land of beaches!