Top 10 Must-Try Food From the Cuisine of Haryana
There are many dishes that one could try when it comes to culturally experiencing the cuisine of any state. Haryana has an amazing past and its cuisine is symbolic of all of its past glories. After going away from Punjab and getting an independent entity, this state got extremely involved in its agricultural background. The locals of Haryana and the dishes of Haryana have a lot in common which is pretty clear by their simple down to earth nature. Every dish from the Haryanvi cuisine is pretty basic and even while it is close to the capital city Delhi, the locals from this state are more invested in their old culture and the same thing reflects in their food.
If you are planning to explore Haryana and want to experience the true flavors of this amazing state, then you've come to the right place. You can clearly tell there is a strong essence of desi ghee in every recipe from Haryana; Haryanvi cuisine is rich with whole grains and ghee which play a massive role in each dish.
So, without further ado here are some of the dishes which are a must try for every individual exploring Haryana:
1. Singri ki Sabzi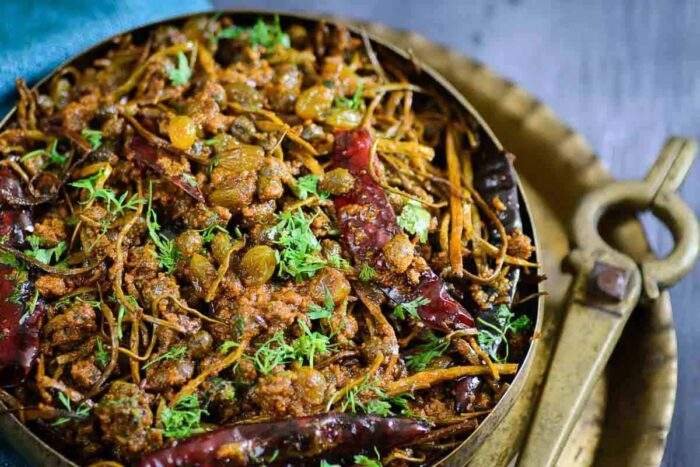 Ker sangri or Singri is a desert bean that is completely dried out; this dessert bean is found in the states and is utilized to make this delicious sabzi. Beans are soaked overnight and then they are boiled in the saltwater for about fifteen minutes to prepare the dish. After boiling them they are cooked on a frying pan with a blend of spices and berries. Some people also add in yogurt. You can easily order this dish online using Swiggy Coupon Codes with great deals.
2. Besan Masala Roti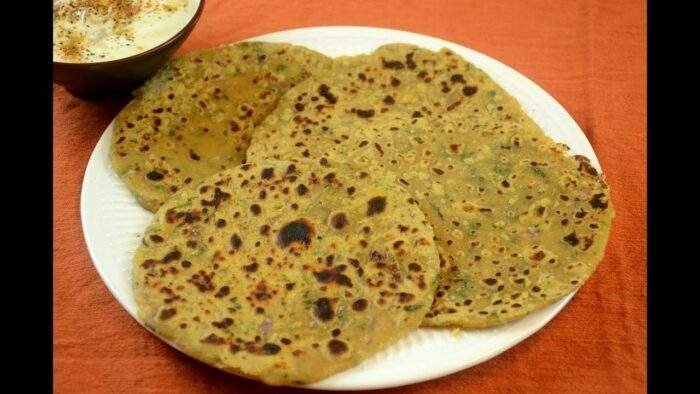 This recipe is a kind of Indian bread in which the dough is made from gram flour (besan), wheat flour, and ghee. Red chili powder, Green chili powder, coriander powder, cumin powder, and amchur is also blended in with the dough. Besan Ki Masala Roti is usually eaten with Sabzi or Raita.
3. Mixed Dal
For satisfying both your health and taste buds this one is the ideal dish. It's full of protein dish in which many different dals (toor, Chana, masoor, and moong dal) are blended together along with spices and are prepared in Ghee. The slightly crushed grains of each dal allow this dish to have a good texture. It is usually consumed with jeera rice or plain rice.
4. Hara Dhania Choliya
This is one of the most authentic dishes of Haryana. Hara Dhania Choliya or green channa is blended with other veggies like carrots, onion, and spices. The recipe is consumed with both rice and roti, whichever is preferred more.
5. Kadhi Pakora
Kadhi is a kind of thick gravy that is made from gram flour and thickened with sour yogurt. But in the Punjabi and Haryanvi version of this Kadhi locals add in fried pakoras (fritters) in it which makes it an ideal Comfort food for Indians.
6. Malpua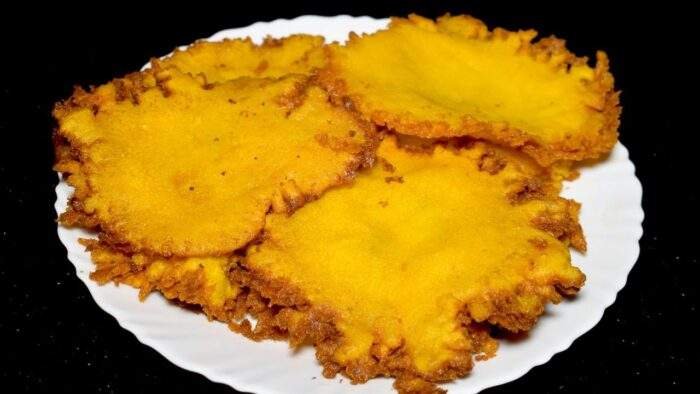 This dish is just an Indian version of sweet pancakes. Malpua's are fluffy and are served hot and they are prepared and garnished with ghee. On special occasions, they are also served with Rabri.
7. Mithe Chawal
Sweet rice (Mithe Chawal) is made from Basmati rice, sugar, and ghee along with some saffron and cardamom. Haryana is a place where basmati rice is grown at large. It is a popular dish among the Haryawani individuals and is a must-try for anyone visiting this state.
8. Bajara Khichri
Khichri is a popular dish throughout India. But in Haryana, instead of using ordinary rice, bajara is used and that is what makes it stand out. Bajara is soaked overnight for preparing the Bajara Khichri. Then Bajara along with moong dal and a blend of spices are cooked together in a pressure cooker. Bajara is an extremely healthy hardy crop so health-conscious peoples must give it a try. Thus, for those who are on a low carb diet and want to avoid rice, this dish is a blessing.
9. Bhura Roti Ghee
Bhura Ghee roti is a savory, sweet Indian bread prepared with powdered sugar (bhura), ghee, and leftover Rotis. This dish is used as a dessert in Haryanvi cuisine.
10. Bathua Raita
This one is a yogurt dish that is extremely refreshing and provides a lot of health benefits. chenopodium or Bathua leaves works as a great antioxidant and are filled with a lot of vitamins. For the preparation of this dish chopped bathua, red chili powder, cumin powder, and salt and blended in with yogurt. This dish can be served with almost every dish in Haryana.
With this, our list of top 10 Haryanavi dishes is completed. Hope it will help you understand the cuisine of Haryana better. Moreover, if you are looking job in FMCG then it could be the best chance to try it.