Last year, Microsoft revealed a mobile version of its widely known collaboration and content management platform. SharePoint got a new app that provides its users a new way to access content from their mobile phones and tablets on-the-go.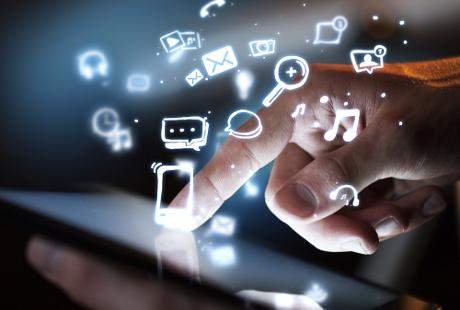 The new app, called SharePoint Mobile works on iPhone, iPads and is free to use. It allows iOS users to connect with SharePoint Online in Office 365, SharePoint 2013 and SharePoint 2016 on-premise, as well as your hybrid environment. The app leverages the intelligence of Microsoft Graph which applies machine learning within Office 365. This enables you to connect with specific documents and people around you. Some of the other capabilities and features of SharePoint Mobile for iOS are as follows:
Sites Tab 
This tab connects you to a list of sites you frequently visit or follow. By clicking on a site, you can view the recent activity, files, and site assets including lists, documents, subsites, pages, and more. The app also lets you share the site. Apart from that, you can click on a team site to see how SharePoint Mobile natively renders the site elements quickly and beautifully. The app also links to other Office apps. For instance, if you click on an Office document from the Recent files, it will directly take you to corresponding Office mobile app. Similarly, if you click on a SharePoint document library in a team site, it will take you to OneDrive mobile app for iOS which enables you to view, discover, share and manage files stored in Office 365.
Links Tab 
This tab lets you access the sites and portals programmed for all teams to see. These sites and portals are curated by SharePoint admins through SharePoint home in Office 365. Also, if you're leveraging the responsive-mobile-friendly portals, it will show up in the SharePoint app. Microsoft is heavily investing in mobile-friendly design as a top priority to ensure SharePoint home in Office 365, Office 365 Video and Microsoft Delve are also responsive by default.
People Tab 
This tab provides visibility into what the people you're working with are working on. You can browse and find colleagues in your network. Tapping on an individual will let you see their contact card and the tasks they are working on and people they are working with. This information is enabled through intelligence powered by Office 365.
Search 
This is another feature in SharePoint Mobile app that gives you an ability to search throughout with clean results. These results can be filtered via sites, files, and people. If you perform a search in your SharePoint mobile app, it does a complete enterprise search so that you can look for people and content across your intranet, company portals, SharePoint team sites, and OneDrive for Business folders that you have access to along with content recommendations provided by Microsoft Graph.
With SharePoint Mobile, Microsoft took its first major step to SharePoint's mobile journey. Just like SharePoint Mobile for iOS, you can access SharePoint apps on Android and Windows Universal versions, or leverage SharePoint app solutions to create customized portals for your organization.
For more information on getting started with SharePoint Mobile for iOS, you can visit here. Also, let us know your experience or thoughts on using SharePoint Mobile app in the comments below.