There's a famous quote, "aging is a fact of life but looking you age isn't". Being youth, that means you are enjoying greater phase of life because there's no such thing that is better than this. Everyone wants to stay in or stay close to this state of life.
Don't worry. There are certainly things that you can use & follow to keep you beautiful & youthful for longer as much you want. You just have to change your eating habits and consume fruits & veggies with higher nutrition. You can even choose best anti aging supplements. But choosing natural is an ideal approach. Here we are suggesting you to consume best anti aging foods that are delicious too, fruits & veggies. Certain fruits and veggies contain antioxidants and enzymes that can keep your skin clean, hydrated, firm and young.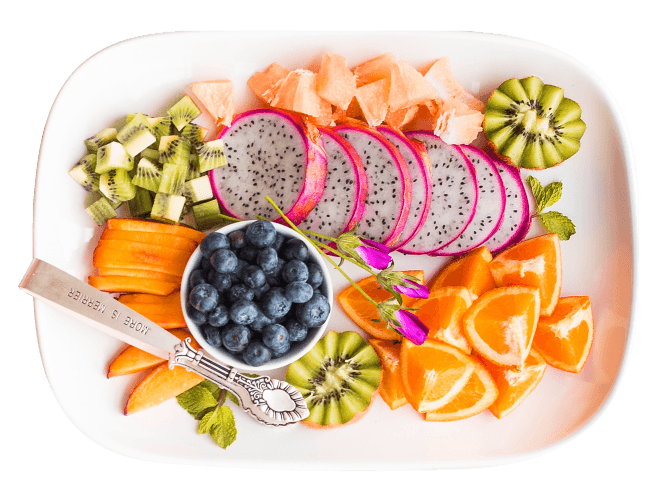 Here we are listing down a few fruits or veggies that are best anti aging supplements, have a look:
Tomatoes:
Tomato is a very common fruit that you can buy easily. There's a food substance known as Lycopene i.e. available in tomatoes, an antioxidant that can combat damage healthy cells. It even helps in protecting the body against some cancers.
Kale:
This leafy green is rich in vitamin K. It allows the body to fight against cardiac diseases, osteoporosis, etc.
Eggplant:
Purple skin of brinjals contains nasunin, which is an anti-aging nutrient that also helps to fight the spread of cancerous cells.
Brussels sprouts:
Brussels sprouts helps tumor suppressing genes and prevent growth of cancerous tumors by blocking the enzymes.
Kiwi:
This tiny green fruit contains vitamin C & E substances & strong antioxidant compounds which keep the skin line & wrinkle free and reduce skin damage.
Pomegranate:
Its nutrition value is higher as it is rich source of phosphorus, riboflavin, and several vitamins, minerals etc. which keeps the skin healthy by enhancing the value of collagen. Collagens are responsible to provide firm and elastic skin.
Berries:
Berries comprises highest value of antioxidants with higher level of vitamin C which maintains the collagen that keeps your skin wrinkle free, clean and looking firm.
Mangosteen:
It's a rich source of antioxidant which helps in fighting skin cell damage from free radicals. The Vitamin C present in it keeps the skin glowing & smooth.
You can also try fruits & veggies like red pepper, avocado, apple, banana, papaya, watermelon, etc to keep your skin nourished and wrinkle free. Even consumption of such nutritious foods keeps you healthy too.