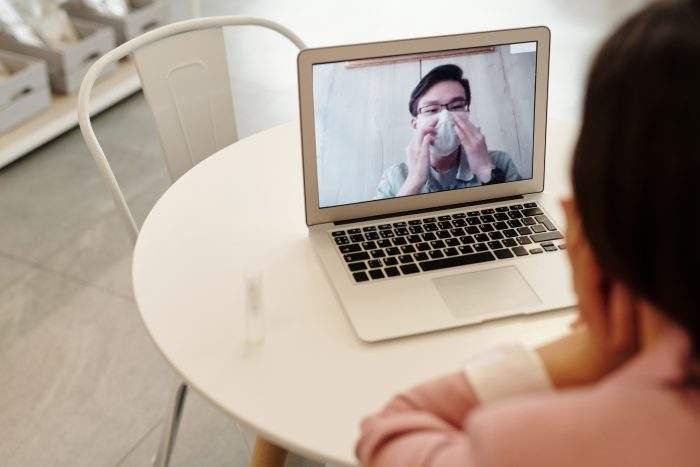 Summary: Online doctor consultation has become the new normal after the COVID-19 pandemic and for all the good reasons. Read on to learn how online doctor consultation can come in handy in different situations.
No one would have ever thought that technology would bless our lives in such a way that we could make anything possible. Let's talk about visiting a doctor for consultation. Taking out time to schedule an appointment, standing in long queues, paying hefty consultation fees, buying expensive medicines, etc., is indeed a strenuous process. But who would have thought a few years back that we could consult doctors online?
Yes, online doctor consultation is a reality now. People don't have to visit their doctors every time they have a health concern. They have to reach out to online doctors who are there to help round the clock.
Online Doctor Consultations Are Popular Than Ever
It takes only a tap on your smartphone to connect with a doctor whenever you have a health concern. Telemedicine has taken over the world, and online doctor consultation is a part of it.
The American Telemedicine Association says that almost half of the U.S hospitals have already adopted telemedicine. People can make video appointments with the doctor and share their health concerns. It is similar to Face Timing your friends or Skyping for a business meeting.
When you consult doctors online, you are actually saving your money and availing the comforts of talking to your doctor from anywhere in the world.
Virtual Consultations Are Ideal For Medical Emergencies
When it comes to medical emergencies, online doctor consultation may come in handy. The telemedicine offering also includes urgent care wherein you can skip a trip to the doctor in an emergency situation. There are video consultations and care available that promotes virtual visits during a health emergency.
All you need to do is find a virtual health care app that can provide you with all these services. The virtual visits only cost you a fraction with no travel ling expenses. The application will give access to video consultation during emergency cases.
What Are The Urgent Care For Which You Require Virtual Consultation?
There are a bunch of reasons you would need urgent care from your doctor. Here are a few situations wherein you will need medical attention:
When you get stung by a bee, you would need to know whether it is serious or not and how you can reduce the pain and swelling.
You are hit severely and get a cut and want to know whether it will need stitches.
You developed weird rashes and wanted to learn how you can soothe the itching and redness.
You are suffering from severe earache and want to know if you will need antibiotics.
You have got a muscle sprain that hurt very badly, and you wanted to know whether it will need an X-ray.
You have been suffering from nausea and vomiting for a long time now, and you wanted to know how you can get rid of it.
When Must You Visit The Emergency Room Without Waiting?
While the above mentioned were the reasons when you could seek video consultation. But sometimes you cannot wait for video consultation and have to rush to the emergency room.
Here are those reasons when you need to visit the emergency room:
Severe breathing difficulty
Extreme chest pains
Uncontrollable bleeding
Lost consciousness
High fever
Ingestion of poison
Spine or neck injury
Vomiting or coughing up blood
How Can You Use Online Consultations?
Today, it is super easy to seek assistance from online doctor consultations. Telehealth services are easily available today. You simply have to download the app from respective app stores and avail its benefits. It is crucial to select apps that have a credible position in the market with their quality features. Today, insurance companies have plans that cover telehealth services as well. So, you can consult with your insurer to understand whether they will the services of the app.
The Bottom Line
Online doctors have made e-consultation even more enriching. Indian health care sector is leveraging online doctor consultation in India. It not only reduces cost but also offers a brand new and convenient way of availing medical services.