Pre-wedding photography has gained a lot of popularity in India in the recent years. A pre-wedding photo shoot is the best way to kick-start your wedding celebrations. It can also help you and your spouse get comfortable in front of the camera and understand each other personalities better. There are a few best Chennai wedding photographers offering pre-wedding photoshoot with unique ideas and options. Indian pre-wedding photoshoot has no pre-defined patterns or poses. It is all about creativity and expressing the bond that the couple share with each other. If you're looking forward to some cool pre-wedding photoshoot ideas, then these quirky and fun ideas can make your wedding a perfect affair.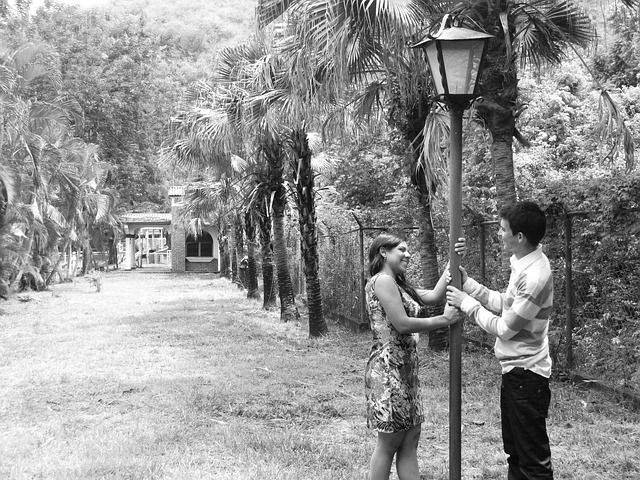 Bring Your Pets In The Frame And Add The 'Awwww' Factor
If you are an animal lover and consider them as a part of your family, then go ahead and feature them in your pre-wedding shoot. You can also let them say "save the date"
Being Traditional
You can also capture your pre-wedding shots in a more traditional way. You can choose the local traditional wear and move out the maxis or wedding gowns.
Vintage Style Shoot
Are you a lover of vintage things? No matter what theme you choose for your pre-wedding shoot, you can use vintage props or just ask the photographer to take a couple of black and white photos. Vintage style photos can add charm along with a dash of glamour.
Go Crazy
Sometimes it's all about going crazy and expressing your real happiness. For example, a cute pillow fight, and an auto ride with your spouse can recreate a day that will stay close to your heart. Figure out the best moment you spent as a couple and incorporate that in your photoshoot.
Choose A Destination
Similar to destination weddings, many couples are now choosing a destination for their pre-wedding photoshoot. You can choose a location that can offer a stunning backdrop for your romantic photos. Chennai wedding photographers can suggest you a few places like Dakshin Chitra, Theosophical Society Forest in Adyar, ECR, Beaches and others.
Drone Shots
Looking for an out of the box idea? Aerial shots are the best. Nothing can be as romantic as shot from up above. It's the best way to get a wonderful pre-wedding photoshoot done. You will need to hire the best photographer to get the results that can exceed your expectations.
A Day Out With The Couple
If you would like photoshoot your real life, then you can actually capture all the beautiful moments that you spend together at your home. These photos can express the real bond, love and romance.
Dance Moves
Nothing better than dance can get you and spouse, close and personal with each other. There are also expert dance troops who can provide you with dance sessions for your wedding ceremony and you can have your pre-wedding photo shoot in the dance studio.
Choose A Theme
Are you bored of the poses or location in your city? Plan for a themed pre-wedding shoot. You can choose any theme of your choice but ensure that it adds a romantic flavor to your love.
Make It Quirky And Funny
You can dress up like characters from famous movies that can reveal your love story in the most filmy way. Follow the same pose, the outfit and the intensity to make it look more similar.
Now that, you've got some cool ideas for your pre-wedding photo shoot, pick the best photographer who offer candid wedding photography in Chennai and start the fairy tale photoshoot of yours. Srihari Photos is the best candid wedding photographers in Chennai offering traditional photography, candid wedding photography, pre and post wedding shots, destination wedding photography, HD videography and documentary wedding films at high quality and at affordable rates. Contact them to know more.