Marketing Strategy For Online Food Ordering Business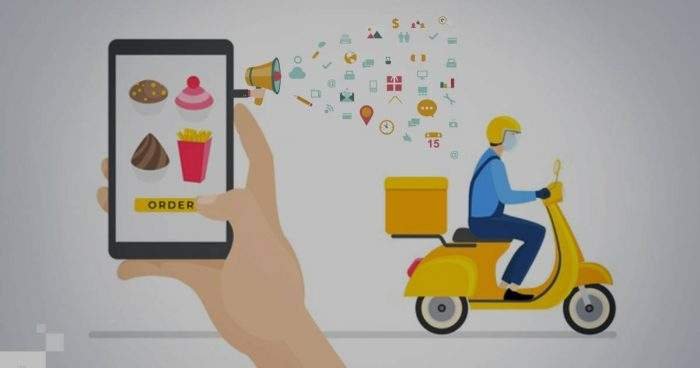 The food industry has evolved a lot during the past few years. It has gone from just selling snacks and drinks to offering full services of dining. This has brought about significant change in terms of customer behavior as well as their expectations from an online food ordering business. In order to succeed, one has to come up with an effective online food ordering business plan that will take into account the speed, volume and type of food being ordered.
Here are some important aspects that must be considered in an online food ordering strategy.
Faster delivery
Speed is an essential element when it comes to online food ordering. This is because faster delivery options mean lower cost of service and better feedback from customers. Hence, the best way to attract fast-paced customers is by providing them with options such as same day or next-day delivery of selected foods at low cost. To ensure prompt and smooth operations, an online food ordering business must have a comprehensive supply chain and order management system that will not only make things easier for them but also provide them with an impressive clientele list.
Customer feedback
On the other hand, a good customer feedback system ensures positive word-of-mouth publicity and thereby enhances the chances of growth of the business. A great feedback system is one that keeps track of how certain orders are handled. An excellent order handling system should have metrics to measure the progress of orders and feedback received from the customers.
This is vital to ensure that proper steps are taken to follow up customer orders promptly so that the business continues to benefit from its customers.
Use of Order management system
Order management system is another crucial aspect of online food delivery business. This delivery management system involves proper tracking and recording of every step taken in order to ensure that everything is done in accordance with the requirements. Such systems must be capable of generating a report, which can be used by company management and staff in assessing progress on various aspects of food ordering.
Key Features of Food Ordering System
Unique Webpage
Take Away Ordering
Real time tracking
Delivery auto dispatch and Scheduling
Pre-order option
Provide catering or party orders
Mobile App
Scan & Pay online
Sharing on Social Media Platforms
Search Engine Optimization
Real Time Offers
Instant Payments
Table Reservation
Connect with Customers
Another aspect of online food ordering business involves customer service. Customers do not like delays in service and do not like being rudely served. The best possible way to meet these needs is by providing fast service. Prompt delivery of orders will encourage satisfied customers to refer your website to their friends, colleagues, family members and acquaintances. This is a sure shot way of increasing your popularity and attracting more potential customers to your website.
If you are planning to offer quality food, then you should focus on using digital marketing strategy for online food ordering business. This will increase your credibility and will give you an edge over your competitors. With a high level of customer satisfaction, you will be able to improve the volume and quality of orders without increasing your operational costs. You can enjoy increased profits and success at lower cost of operations.
Online Marketing
To get started with online marketing, you should hire a professional online marketing company. A marketing company knows all the necessary things to take care of your marketing needs. They will help you select the right product niche and choose the appropriate marketing technique for your business. You can also choose between PPC or pay per click and SEO organic search marketing methods. With the help of a good online marketing company, you will be able to market your food online successfully.
Customer Support
When it comes to online food ordering business, customer service plays a very important role. You must provide the best quality services so that customers will keep coming back to your website. As long as you offer quality services, you can expect repeat customers and eventually build a loyal customer base. In addition to quality services, you need to make your food look attractive to customers.