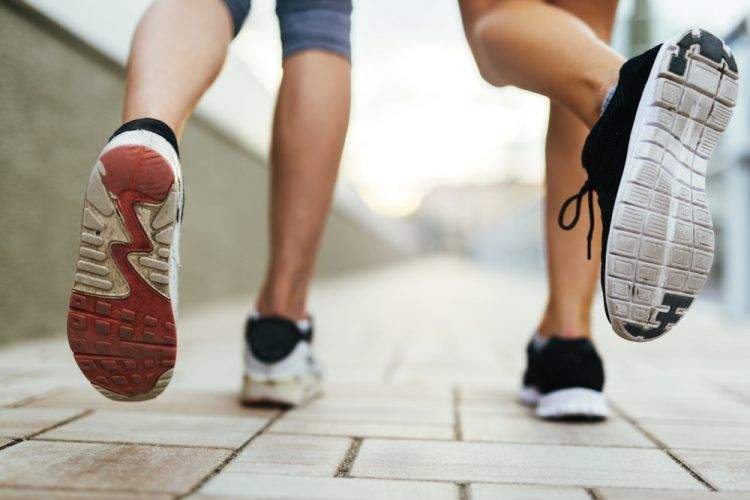 Whether you are running just for recreation or you have goals to break personal bests, a successful jogging routine will require some trial and error. Prepping up right before jogging is the key for a mindful workout and has no room for injuries.
Here are a few things to keep in mind before your jogging routine!
SLEEP WELL
Most people prefer heading out early mornings for their jog. For this, you have to hit the bed early at night so you rise and shine, quite early in the next morning. Getting enough rest improves performance, and also reduces inflammation and joint pains. Lack of sleep prolongs healing of any muscle soreness or joint pains.
EAT WELL
Eat well before your workout to give your body the energy to maximize your effort and avoid unnecessary hunger pangs in the middle of your jogging session. Consume a high-carb snack with low-fat content as a pre-workout meal, the timing of your pre-workout meal or pre-workout snack affects your jogging session. Make sure you eat an hour or 45 minutes before you head out for your jog.
HYDRATE AS YOU WAKE UP
You must start hydrating yourself before you step out the door before your jogging session – as it also helps in avoiding cramps during your workout. Carry a bottle of water with you or take a mini-break in between to rehydrate, if you plan to jog for longer than 20 minutes. Make sure you rehydrate yourself once again when you return from the jog. Drink a lot of water throughout the day, right from the time you wake up – it works wonders!
WARMUP
Warming up your muscles, your entire body is key in preventing injuries. Starting with a good 5-7 minutes stretching, and then brisk walking for the first few minutes gets the blood flowing and activates all the muscles. One best way to help you save time in the morning is to warm up at home before heading out for a jog – you could start with jumping jacks too, for your warm up session.
GEAR UP
Wear something jogging-appropriate for your session that won't act like a restriction during the mid-run. Consider the weather while choosing what to wear and also the timing of your session. Too many layers may get uncomfortable and uneasy. To avoid sunburns, apply a good SPF regardless of the temperature.
THE RIGHT SHOES
Your running shoes should fit comfortably while providing support to your feet. You can add smart insoles to your favourite trail shoes that can help track your fitness. Take your jog up a notch, change up your route every now and then, this creates mental alertness and you will feel more motivated and focussed.
Getting into fitness, you choose to make a very important choice that will extend your lifespan and always keep you healthy and in your prime. And, by following specific routine and taking precautions before you head out to jog every single time, you make sure you are safe and reduce the risk of injury.