Cloud services are very popular nowadays, such as cloud drives: Dropbox, Google Drive, OneDrive; cloud tools: FTP, WebDav; and other cloud apps like Evernote, Flickr and so on. The question "what is the best cloud drive" is meaningless for some people. Because they choose according to their needs. And different cloud apps have different highlights, many people use more than one. There are also many people register more accounts to get more free storage.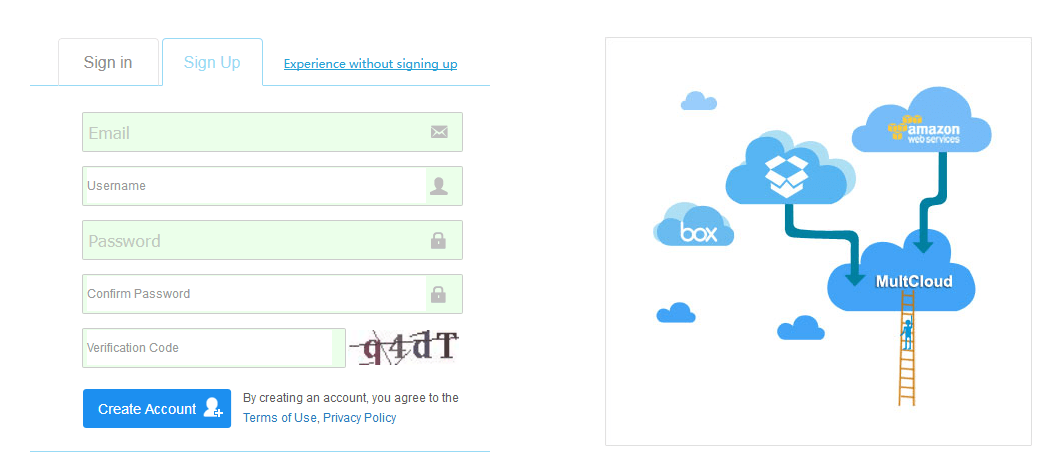 More clouds, more trouble? It was right before, but now, this situation has been solved. There are many multiple clouds manager in the world today. MultCloud is one of them, we prefer to use it because it is a great web app, no client on desktop or mobile. People can access to it through browsers on any device, it has no system limitation, it also saves time of downloading and installing.
MultCloud has two ways to start. One is to create an account to enter in, another is Experience without signing up. Two ways are free. For long-term use, an account is better.
Following are MultCloud supported clouds: Dropbox, Dropbox for Business, Google Drive, Google Drive for G suite, Box, Amazon S3, Amazon Cloud Drive, SugarSync, Backblaze, Alfresco, hubiC, Backblaze, Evernote, OneDrive, OneDrive for Business, MEGA, Egnyte, pCloud, CloudMe, Cubby, MyDrive, WEB.DE, Yandex, HiDrive, MySQL, Flickr, MediaFire, ownCloud, ADrive, BaiDu, WebDav and FTP/SFTP. The latest version supports about 30 vendors. Logged in MultCloud, the first step is adding cloud one by one. Some need your authorization, some need your information. MultCloud has at least three guarantees to protect your information and data. MultCloud does not save your data since it is not a storage service.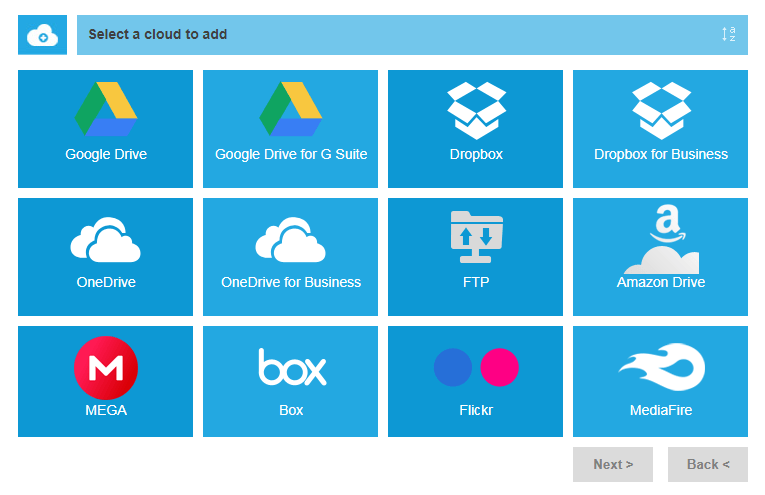 MultCloud allows you to view files in cloud, manage them like in Windows Explorer: rename, cut, copy, paste, preview, download, upload, delete, share, etc. Under Cloud Explorer interface, you can move files across clouds by dragging&dropping. MultCloud's key features are transfer and sync. You can do simple transfer under Cloud Explorer, for complex transfer mission, please switch to Cloud Transfer window.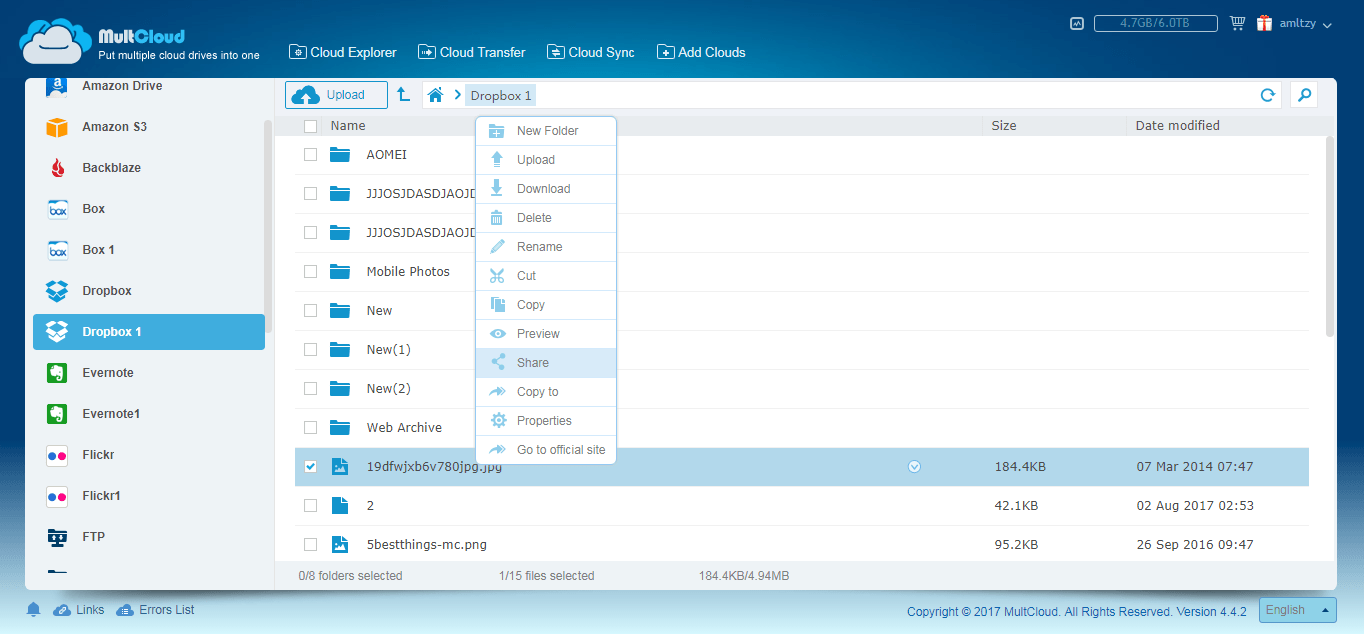 Here, you should set target and destination first, they can be the whole cloud or folder in cloud. Other additional settings are overwritten, filter, email notification and schedule. Transfer is one-way transfer, if you want to enjoy two-way transfer, MultCloud has Cloud Sync center.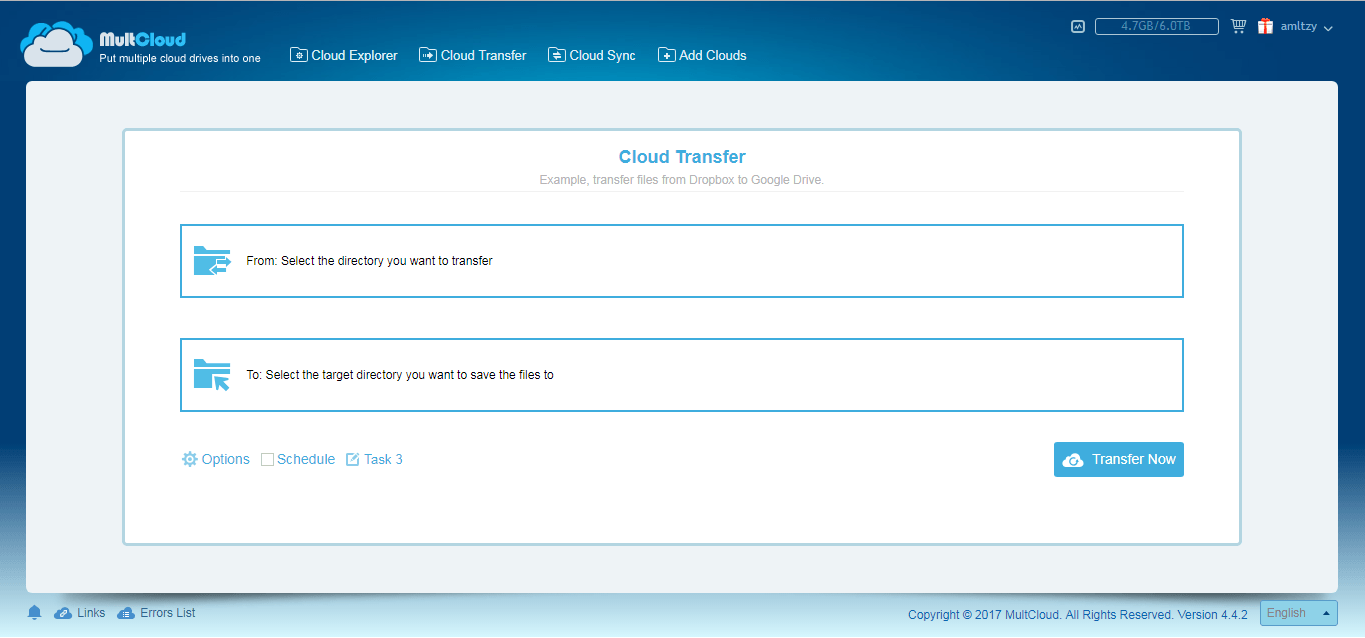 Here, MultCloud gives you eight sync methods: simple sync, mirror sync, move sync, cumulative sync, update sync, incremental backup sync, full backup sync and two-way sync. Options are schedule settings are similar to transfer.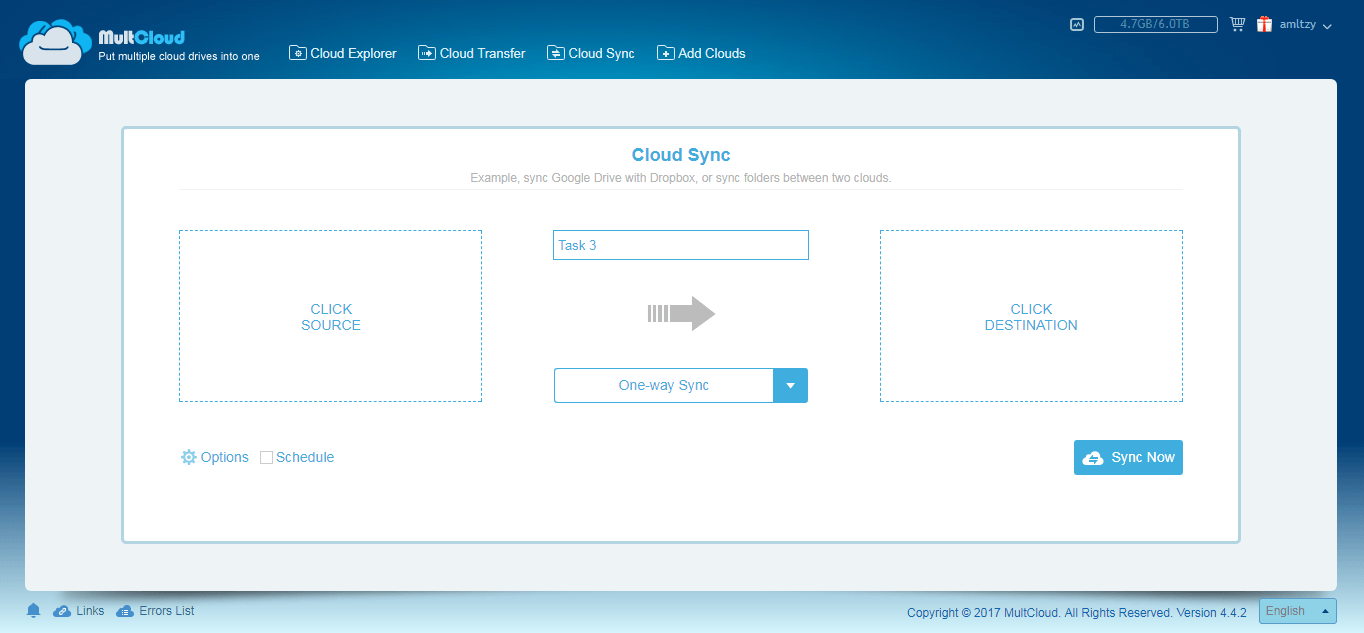 Besides these, MultCloud has task manager, share manager, points system, you can create sub-account of MultCloud. MultCloud even has an extension for Chrome, which is practical for Google Drive users. In the cloud age, we think MultCloud can help us a lot.