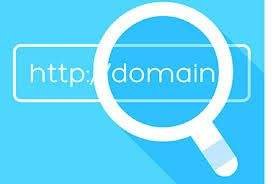 With approximately 100,000 domain names being created each day, it can be discouraging to think of a unique domain name for your website. This is, in fact, one of the most challenging aspects of creating a website. You want to invent an appealing domain name that is relevant to your site, available in the registry, short and sweet, and be successful in search engine rankings. As you can see, a lot goes into the creation of a good domain name.
So how can you possibly incorporate each of those aspects into the creation of a domain name? Luckily there are some tips to assist with domain name development.

Brainstorming. The first guideline to finding the best domain name for your website is through brainstorming. This should relate to the premise of your niche which encompasses the topics you wish to discuss. As you begin brainstorming you might think of a few ideas that could develop further into other related designs.

Domain name suggestion tools. The second tip is to use domain name suggestion tools. There are plenty of these resources available, just type "domain name suggestion tools" into a search engine. Typical suggestion tools require you to input a few keywords related to your website and it will generate a variety of names based on those phrases. You also may have the option to click if you want hyphens in the domain name and change extensions. These generators also inform you if the name is available.

Purchase a domain name. The third and easiest suggestion is to purchase a domain name. Often there are domain names being unused which are available for sale. One major advantage to purchasing a domain name is an established domain may have already generated a high page rank and traffic. However, these tend to be costly and could be a risky purchase.

Ask family and friends. The fourth idea is to run your ideas past family and friends. In most instances, others will devise a great name that may never have crossed your mind. As the saying goes, "two heads are better than one and three heads are better than two." By informing them of the website, this also provides exposure which could increase traffic.

Search for your domain name ideas. The final directive is to search registrars for your domain name ideas. You may be lucky and discover the domain name has not been registered by someone else. Also, registrars inform you of other extensions that are available for registration. You always have the option of purchasing multiple extensions such as .org, .co, .net, .biz, etc. depending on your target audience.

Each of these ideas is an excellent method of creating the ideal domain name for your business. If you are unable to formulate an idea, there are plenty of tools available or if you have enough money you can take the domain name purchasing route. Finding the best domain name can take your website to a whole new level that can greatly improve sales and thus profits. You can also look into some of the important aspects of hosting for website on TechDu.