Your backlink profile is one of the main factors telling Google if your content deserves ranking in the Top 10. If only few people link to it, your site won't look as an authoritative resource to the engine. That way, its rightful place is somewhere at the bottom of SERP, where no user will find it. This is the logic behind Google's algorithm.
So, how can you grow your backlink profile? A lot of bloggers offer sponsored guest posts where you can include a link to your site or even a few. But it may cost you from hundreds to thousands of dollars. The higher the domain rating of the blog you want a backlink from, the more you'll have to pay. You can also go to black hat SEO forums and find cheaper deals to buy links in bulk. But that's a surefire way to get a penalty and forget about organic traffic.
If you hate the idea of spending four-digit sums as much as the risk of getting penalties, you can attract backlinks naturally. For this, people must want to link to your content of their own free will, not for money or any other bonuses from you. Learn how to create link-worthy content for your business in this detailed guide.
1. Find out what's valuable for your target audience.
There's been a lot of buzz lately that long-form content is the king today. While it's totally true, there's one thing often misunderstood. This type of content is not all about the length. An 800-word article can be a piece of long-form content, while idle talk for 2,000+ words has nothing to do with it. Long-form content is all about the value you provide for the audience.
What's interesting is that people from different niches have different values. In digital marketing, there's a big demand for content backed by research data. Linking to stats on third-party sites, people add credibility to their own message without having to research anything themselves. So, an in-depth study can be an effective linkbait.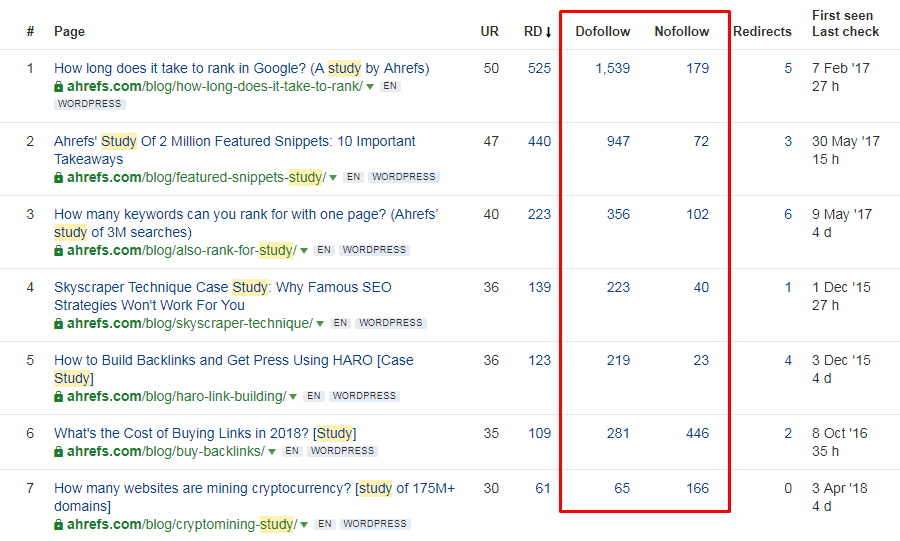 However, things are different for creative niches like design. People find most value in compilations of cool visual items – website designs, photo effects, illustrations, etc.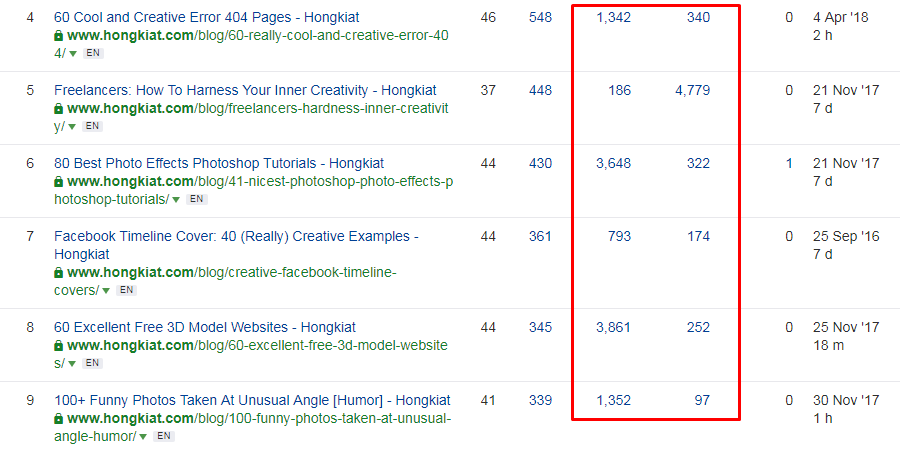 The bottom line is to check what content brings most backlinks to the top sites in your niche and follow their example. But don't be just an imitator. Try to approach the topic from a different angle to offer unique value. It will boost your chances of earning more links naturally.
2. Include expert opinions to your content.
If you are just starting out, you may not have enough time or budget to carry out large-scale studies. But the lack of resources isn't an excuse to omit elements of authority in your content. What you can do in this case is approach industry experts and ask them for recommendations on your topic. In this post, big names in SEO reveal what tools help them with their campaigns. Since these guys have built brilliant careers, their advice sounds like a must-follow.
3. Evoke some kind of emotion.
Writing for business doesn't mean your message must sound formal like a legal document. In your content, you are talking to human beings who have feelings, so try to hit a nerve there. Let's say someone tells you the funniest joke you've ever heard. Most likely you'll want to share it with friends whenever appropriate. Things work the same way in content marketing. If your copy is informative and includes a good portion of humor, you'll have more chances of getting shares and links.
Humor may be inappropriate in some cases, but it doesn't mean you can keep your copy dull. Try to evoke some other kind of emotion – surprise, thrill, anger, or whatever fits your topic best.
4. Create visual content to engage the audience.
We all know that a picture speaks a thousand words. But do you know that it can also attract thousands of backlinks? Visual content like infographics is effective link bait that many people happily take.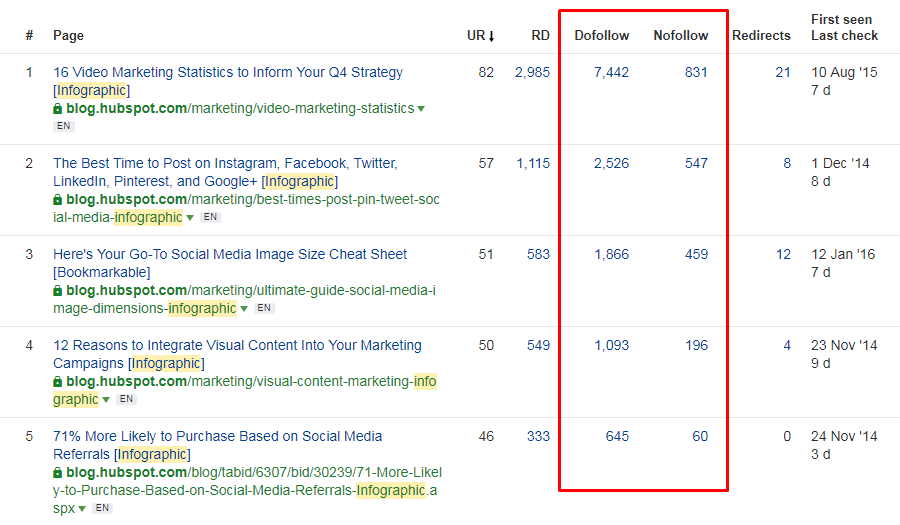 While there's no magic formula for creating a link-worthy infographic, you should still keep a few things in mind. Infographics aren't about visuals only. These interactive pieces of content must combine attractive graphics with well-researched, meaningful data. Also, if there are already dozens of infographics for your target topic, make sure yours is different or at least ten times better.
Here's a cool tip on how to find ideas that may work for you. Check the most linked-to topics of your competitors and browse the web to see if there are infographics for them. Those that haven't been illustrated yet are the low-hanging fruit for you.
5. Make your content newsworthy.
To get links from news sites, your content must include some kind of a news hook. That's when you can leverage newsjacking. This is a practice of incorporating your business ideas into front-page stories. When some big edition publishes a scoop, reporters are looking for expert opinions to cover that story on their own resources from a different angle. This content strategy requires a prompt reaction from you. Today's news is tomorrow's history.
Note that newsjacking is not for every trending story you come across. For example, it's no good to use the ills of hurricane victims to your advantage. Even if you win some backlinks in the end, your message will sound ruthless and most likely will ruin your reputation.
A good example of newsjacking is combining your business concepts with something entertaining, as done in this post. It approaches a complicated topic with the help of a popular TV show "Game of Thrones." Although there's nothing groundbreaking, people still take the bait and actively link to it.
6. Publish a lot of evergreen content.
While newsjacking will bring you links in due time only, your ultimate goal is to get them non-stop. That's when evergreen content comes into play. As it remains relevant for a long time, people link to it continuously. A common example of evergreen content is a how-to guide educating readers all the year round.
Even if some portion of information gets out of date, you can replace it something new. Not only will you provide timely value for the audience, but may also get a traffic boost. Google loves fresh content and also reveals the publication date in SERP. So people are more inclined to check the info of 2018 rather than 2013. When refreshing an article from previous years, don't forget to add an update note to the SEO title and change the original publication date to the current one.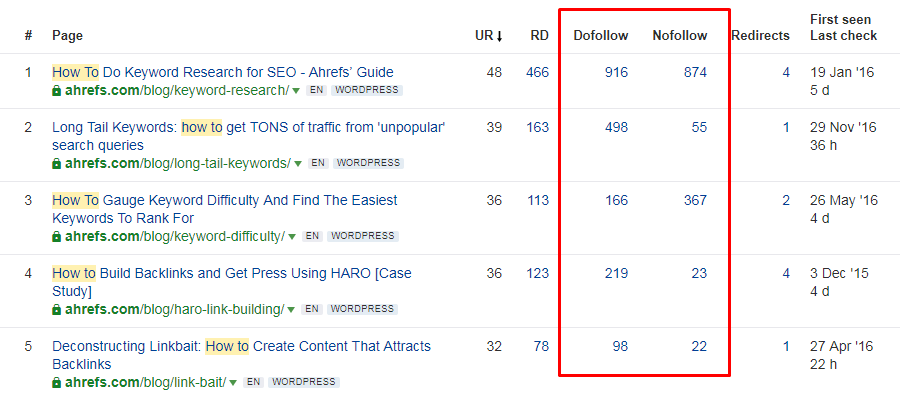 Afterword
With these content strategies, your backlink profile will grow on steroids. So will your website's potential to rank higher. At the very beginning, focus on topics that need fewer backlinks to outperform competitors' articles in SERP. You can find them by analyzing difficulty of your target keywords. Can you suggest any other strategies of how to create link-worthy content? Drop us a message in the comments section, please.
About the Author
Nick Campbell is a content marketer and outreach manager at Ahrefs. He is passionate about technology, SEO, and blogging trends. When Nick is not researching a new topic, he's probably at some high-tech event.