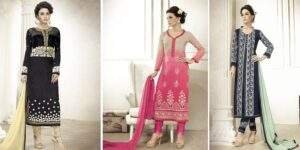 RESELLER BUSINESS
            A Reseller Business is considered as an appreciable and eminent recourse for the first-time budding entrepreneurs. The business of Reselling requires lot of patience, composure, perseverance and commitment. This is the business which allows you to resell the products and items brought from the manufacturer to the ultimate consumer. Thus, you are acting as the middleman.
The important key to note down her is, you won't need to create your own products and designs. But still you have a vast and extensive selection of products to be choose and make a resale business. This will pave way to the expansion of business into other pigeonhole without any expenses, inventory fees, additional cost or high shipping costs.
REASONS TO BECOME RESELLER
            Every individual will have goal to achieve something in life. Likewise, the objective of any business organisation will be earning profit. So, there are many intention and reasons to become a reseller. They are
To sell substantial and boundless number of reseller products.
To launch your business sooner
Carry no inventory
Expansion of business into other verticals.
Less time commitment
Financial risk is considered to be less
Can set your own margins
RESELLER VS DISTRIBUTOR
The reseller act as a middleman between the manufacturers and the customers. They do not hold any merchandise inventory to be resold. The resellers do not have that much relationship with the manufacturers. But, whereas the distributor, they tend to have a closer relationship with the manufacturer. They are physically holding stock and they may feel more responsible and incentivized to sell the products from the manufacturers.
CLOTHING RESELLER
            The term "clothing reseller" can also be called as "clothing retailer". If you take the word "clothing", there are several apparels of clothes available in the market. Based on the requirement and need of clothes for women, men, boys and girls, you can diversify and cater it and sell it to the respective demanding individual. Compare to men and boys, women clothing products are more. For example, linen sarees online, kanchipuram silk sarees, chudithar, cotten sarees etc.
Business plan is essential and mandatory for every business to obtain financing and give as concise and reliable roadmap or guideline to open and operate your small reselling clothing business. As the time passes, the commitment you do will lead to the expansion of business which will earn much more as you had planned before.
The following steps should be followed to open a resale shop.
Obtain a tax ID number and a business license
Decide what kind of merchandise you will sell
Find the perfect property
Collect inventory
Set up your space for your grand opening
Have your prices ready
Advertise your resale shop
Start looking for suppliers
You can also start a clothing reselling business through online and whatsapp. It was found by a Bangalore based consulting firm that "online resellers" drive 5.4% of the Total Indian Online E-commerce market share.Thus, you can become a clothing reseller sitting at home and earn profit without any risks.
"Obstacles are necessary for success
Because in selling, as in all career of
Importance, Victory comes only after
many struggles and countless defeat"
                                                                                    -og mandino