To reach success in this day and age, there are multiple aspects that a business must cover. In addition to high-quality products and a good marketing strategy, a company must form and maintain strong business partnerships. To show your partners that you care, here are some cool gifts that you can give them, no matter the occasion.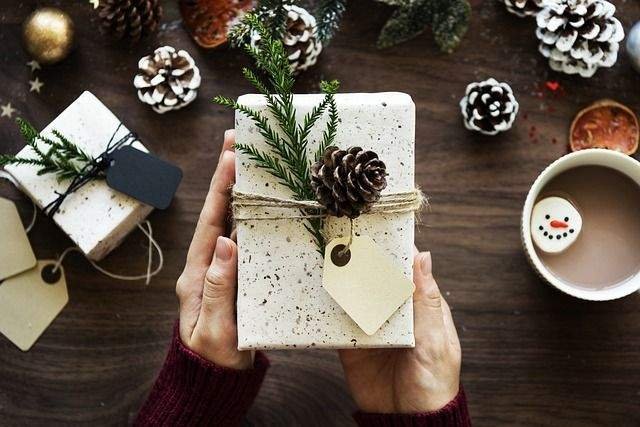 Celebration dinner
Have you just successfully finished an important project? Or maybe you've booked a major client? That is a great reason to celebrate! Find an upscale restaurant and get a dinner reservation. Make sure that the establishment you opt for is able to accommodate everyone's diet, seeing as how some people might be vegans or allergic to certain ingredients. Everyone is sure to have a great time.
Personal chauffeur
If your partner is coming from out of town for a visit, you can provide them with a special car service. Book them a private vehicle with a professional chauffeur. The car can wait for them at the airport and take them to the hotel and the office. Another, perhaps more affordable option is getting them a Lyft gift card for while they are in the city.
Office artwork
You probably learned some things about your business partners over time, so you know whether they like art and what kind they prefer. Contacting a local artist is a great way to find unique pieces of art. You can get them various kinds of sculptures or paintings to add some personality to the space. However, make sure that it matches the aesthetic of their office. Or, alternatively, you can even get them something for their home if your relationship is on that level.
Healthy snacks
If you know that your partners promote healthy living in their place of business, you can send them packages of healthy snacks. Sure, they probably provide their own food, but it's never a bad thing to show them that you pay attention and care about their well-being. On the other hand, if you know that they have not yet implemented this habit, you can be the one responsible for introducing them to it.
Sports tickets
In case you know that some of your business partners are huge sports fans, why not give provide them with the tickets for the hottest game of the season? It can be the Super Bowl, World Cup, NBA finals, or Wimbledon tickets – it's important to show them that you care about their interests.
Fitness
Healthy employees are more productive and require less sick days, so investing in their well-being is a no-brainer. You can get everyone in your partner's firm a Fitbit or a similar device that will help them keep track of their progress.
Golf course tour
Are your business partners fans of relaxing sports activities? Well, who isn't? Take them to a golf course and spend a fun day together. If you see that they are really enjoying themselves, you can even get them a membership in some of the most prestigious golf clubs in your area. In case they are already members, you can get them a wall-mounted golf trainer which can help them master their technique. Also, consider giving them a whole new set of clubs as an alternative.
Spa day
They can also have a relaxing day (or weekend even!) that does not include sports. Gift them an all-paid trip to a luxurious spa. They can get away from all the stress and enjoy massages and mud baths. A day of unwinding will reinvigorate them and they will come back to work rested and ready to take on new challenges.
Humorous office items
There is nothing wrong with having a little fun in the office. There are companies like Knock Knock that add humorous messages to office supplies such as notebooks and post-its. This can make the space more relaxed and remind people not to take everything too seriously.
Personalised wine bottles and glasses
Are your partners wine connoisseurs? Do they collect rare wines and bottles? Maybe they just love drinking a glass of wine after a stressful day. It doesn't matter. You can personalise a wine bottle with a funny or inspiration message, or just write out their name. While you're at it, think about adding glasses as well.
PopSockets
An amazing way to promote both your businesses is by getting all of the employees PopSockets. Being able to put your own logos on the grips is great seeing as how people are always on their phones either talking and taking selfies.
Tile
To help people never misplace their keys, phone or wallet, you can give them a Tile device. Thanks to a Bluetooth tracker and an intuitive app, the owner can find the said items. This gift can also be customised with the logo of your choosing.
Charity
If you know that your partners are big on giving money to charity, you can help their cause. Donate to their favourite organisation. Not only will it make them appreciate you more but it will also help people in need, and what is better than that?
As you can see, gifts you can give to your business partners range from practical to aesthetic, from extremely-personal to highly-universal. Depending on the type of relationship you have with them, opt for the items you think will suit them best.