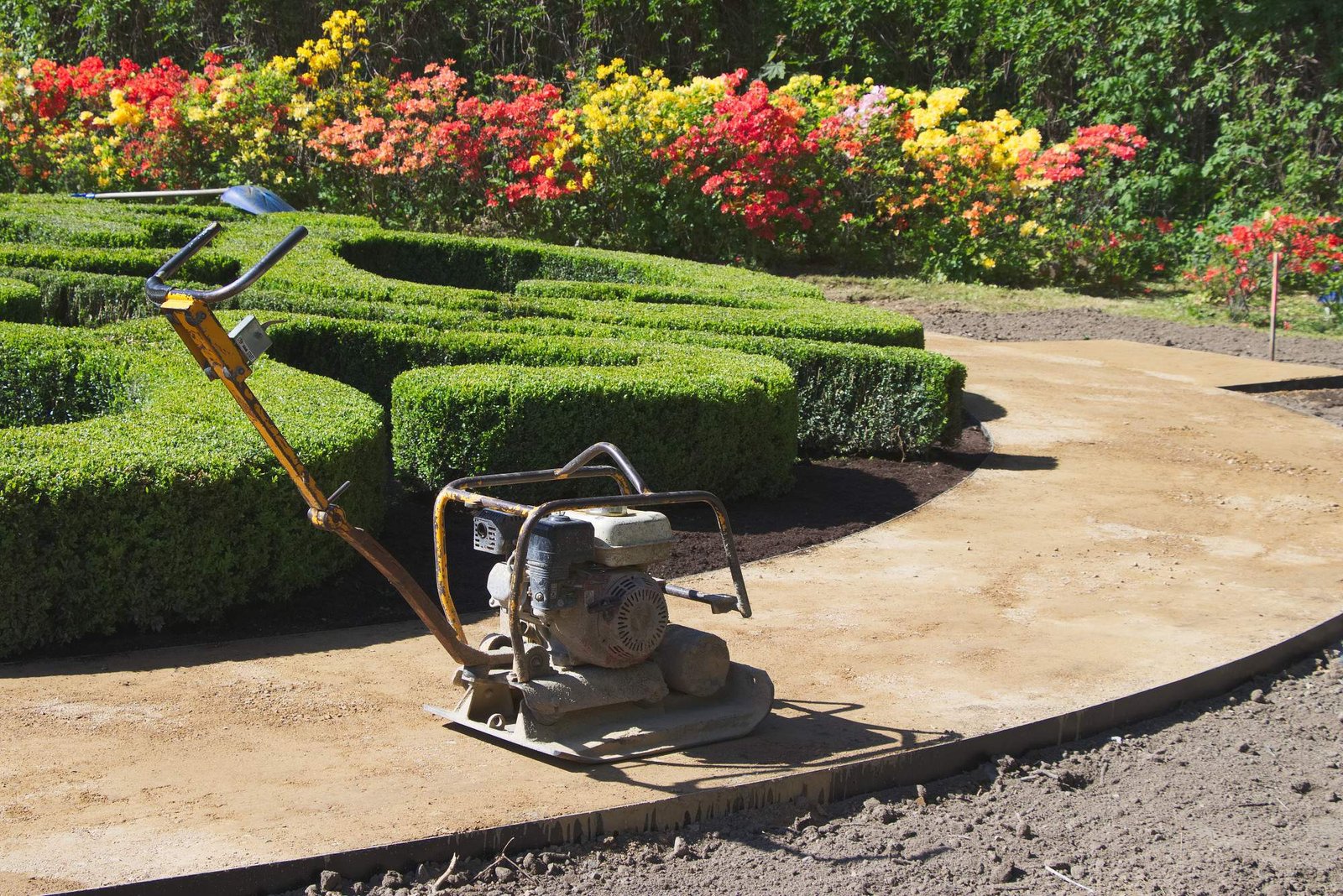 Whatever the job, the foundation is your starting point. 
Maybe you're building a patio, working construction on a parking lot, or creating a driveway. If your project requires a stable subsurface you're going to need a plate compactor. 
Without proper soil compaction, you run the risk of structural damage. Not to mention the extra cost to repair the faults that occur as a consequence. It's an important piece of construction equipment yet it's often overlooked. 
Now that you know the problems that arise from skipping compression, how do you find the construction equipment you need? Read below for features to consider when selecting a plate compactor.
Top Three Options
Plate compactors use a heavy plate that vibrates rapidly, applying force to the ground. As a result, the soil is compacted and the grains shift close together, providing tight compaction. 
There are three main types of plate earth compactors. 
Single Plate Compactor
Single plate compactors only go forwards, which gives limited maneuverability, but they're popular pieces of construction equipment for smaller areas. They're the perfect choice for dirt, gravel, or asphalt. 
Reversible Plate Compactor
These compactors can move forward and backward. They apply a greater force, making them the right choice for medium-sized projects such as driveways. 
Consider your project when choosing your plate compactor, and when you're ready to select one, there's plenty of quality used equipment out there, so don't forget to check them out. 
Heavy-Duty Plate Compactor  
If you need deeper depth or sub-base compaction then the high-performance compactor is the construction site equipment you need. It applies more force and so it's perfect for soils with high clay content. 
Consider the Plates
The choices are typically iron or steel. Because steel is lighter, you'll be able to maneuver the plate compactor with more ease, whereas with iron the plates are heavier, and you'll get better compaction. 
The shape of the plate impacts your project too. Opting for a curved plate makes turning easier. 
Is There a Water Tank?
If you're working with asphalt, ensure your plate compactor comes with a water tank. Hot asphalt and a cold plate mean the water is a necessary barrier. 
Don't Overlook the Handle
The comfort of yourself or your staff is important, and because the compactor vibrates it means operating them can cause discomfort. One way to resolve this is by wearing anti-vibration gloves, but another option is an anti-vibration handle to cut down on vibration transfer from the base plate. 
Also, with a center-mounted handle, you'll get a wide swing, increasing maneuverability. 
Vibration Frequency 
Lower vibrations per minute are good for cohesive soils like clays whereas, for granular materials like sand and gravel, a higher vibration per minute is better. 
Ready to Purchase
A couple of other things to bear in mind when buying a plate compactor, are what fuel you have available, and whether the compactor uses petrol or diesel. Also, it's heavy equipment so make sure you have help to transport it to your project site. 
Now that you know what to consider, you're ready to find your perfect plate compactor. 
If you enjoyed reading this blog, then take a look around our website and read some of our other posts.