Thousands of women find it difficult to choose the right breast implants. Some evens struggle over the decision of choosing the right implant size. With the advancement of plastic surgery, breast implants are readily available in all shapes, sizes, profiles, and the "feel" of them – anything that makes it possible for you to look the way you want!
But, with so many options and choices, you can easily get overwhelmed by the selection process. There are ways for you to stay focused and to keep your goals realistic. This article will help you walk through the entire process, smoothly, with tips for considerations and for the decision making steps.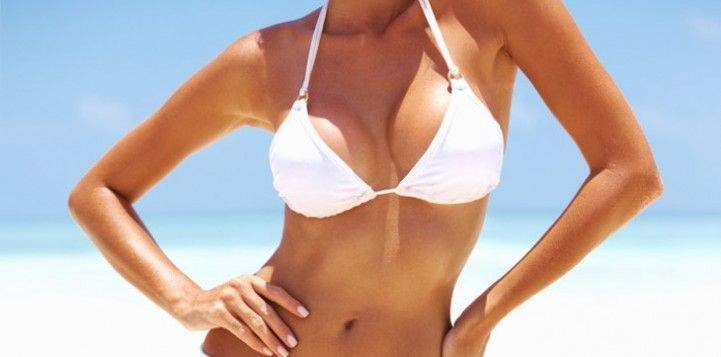 Things to Consider for Breast Implants
Here are the five considerations you need for your breast augmentation procedure. These elements are strongly influential and have a great impact on the results of the surgery. Surgeons at Crispin Plastic Surgery Centre consider these as top priorities for the patients visiting for Breast Augmentation in Atlanta.
Breast Implants –
Curves have always been a strongly impacting part of feminism. Women who like flaunting their figure and want bigger breasts should know that, they should not aim for very large breast because that can give a very unnatural look. You will always have the option of trying on sizers at the centre that will help you figure out the suitable size for you. Before and after photos of similar structure patients can also be a great help.
Breast Implant Choices –
The choice between saline and silicone implants is the most significant consideration. This will impact both frequency of the maintenance of the implant throughout and the day-to-day behavior of the augmented breast. Both Silicone and Saline implants have a shell made of silicone elastomer, but silicone implants have a softer shell then saline implants.
Saline implants are generally inserted and then filled with sterile saline once placed inside the breasts. Silicone implants on the other hand are filled and sealed by the manufacturer and simply placed inside. Both types of implants have pros and cons and both are approved for breast augmentation for women above the age of 18. The choice of the implant is personal but should be made in mutual understanding with the surgeon.
Incision Choice –
The choice of incision will be made along with your surgeon. There are four types of incisions: transaxillary, inframmary, transumbilical, and areola. Most surgeons and patients choose inframmary incision placement where the incision is made in the breast crease and the scar is not easily visible.
The Surface of Implants –
Breast implants are available in textured and smooth surface. Smooth breast implants have shown better and long lasting results due to low rupture rate. Smooth implants are susceptible of moving into the pockets of the breast while textured saline type don't displace easily and have a less chance of capsular contracture.
Breast Shapes and Appearance –
There are two types of breasts, tear drop or round. Most women believe that round breast implants don't look natural while the tear drop shape is similar to the appearance of the natural breasts, thus giving a natural look.
How to Decide when Choosing Breast Implants
Now here are tips to help you make the final decision of the right breast implants:
The process starts with your consultation with a board certified plastic surgeon where you will talk about desires, implants, procedure, and your medical status. Next is the examination process where the surgeon will see your breasts. You will be asked to try different sizers and help see yourself with different cup sizes. And of course throughout this time, the surgeon will talk to you and guide you with everything from the cup size to the texture of the breast implant suitable for you.
Now, even if at this point you'll find it difficult to make the decision, then here are some more tips to think more openly:
Helpful Tips:
Be honest to yourself about the reality of breast augmentation and your body type. Not all can be Pamela's after all!
Imagine yourself wearing different clothing and especially the bra.
You can have everything you want! Don't fall for this attitude.
Consider your lifestyle and how your new breasts will impact.
Things to Avoid:
Every woman is different from the other women and therefore, pictures of the women wearing sexy lingerie's or dresses are simply misleading.
You cannot request for your friend or a celebrities size. Size does not translate from patient to patient.
Do not get caught in simply numbers, the cc's and analytical measurements, this is not what you want.
In order to achieve your goal and feel confident, acquire your knowledge about the choices, types, and everything you can. Make your decision after the consultation. Trust in the process and your surgeon and keep it simple.