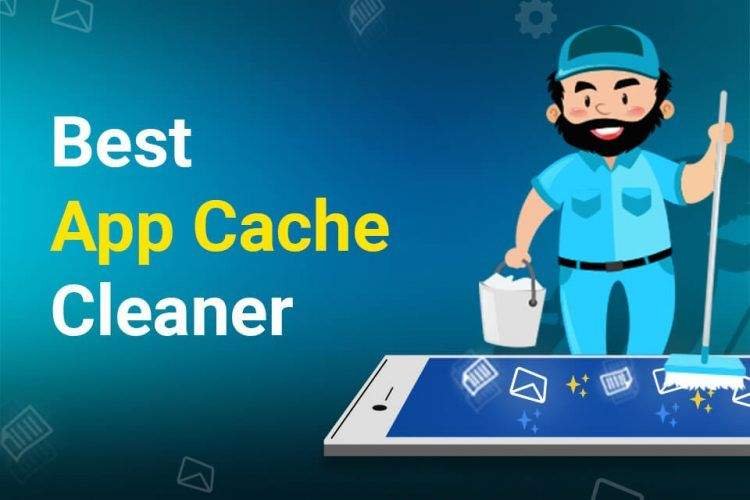 As an Android user, you must have come across other users asking you to clear your app cache when your phone suddenly starts to misbehave. Some might even recommend you to use an app cache cleaner for better and faster results.
The Google Play Store is filled with thousands of cache cleaners for Android and (interestingly enough) some of them even do what they promise! But we would recommend you to understand what cached data are before trying your hands on such cleaners.
What are cached data?
Cached data are temporary files created by various websites and applications. They are stored on your phone so that the next time you visit the same website or use the application, it loads faster.
Though Android comes with the in-built capacity to manage its cached data, however, if your device stops working abruptly, you are asked to remove the app cached data as an early resort. An app cache cleaner will do the job for you.
Which is the best app cache cleaner?
Android is the largest mobile operating system in the world. So, when you search for the best app cache cleaner for Android devices, you will end up with a list of more than hundred such apps. Complicated, right?
Let's make it easier for you – ITL Phone Cleaner. Currently voted as one of the best cache cleaners for Android, it targets cached data and residual files on your phone.
Since cache cleaning doesn't have to take ages, ITL Phone Cleaner comes equipped with other extremely useful functionalities like an antivirus system that makes sure no malware knocks your phone, a CPU cooler, battery saver, phone booster and an app manager.
There is also a built-in tool dedicated to improving your gaming performance. A social media cleaner and a duplicate photos cleaner is also a part of the package. Most of these features are free, thanks to its ad-based business model.
Key Features of ITL Phone Cleaner
ITL Phone Cleaner app is an all-in-one utility tool which helps you optimize your Android phone. Let's find out its key cleaning features.
Junk Cleaner
It helps free up storage space by clearing cached data, removing junks, residuals, empty folders and useless apks.
It is a trash cleaner that comes with a 1-tap feature to clean up cache almost immediately.
Deleting junk also accelerates device performance.
        Phone Booster
It monitors background running processes and terminates unresponsive task for enhanced speed.
It detects heavy tasks that have been slowing down your device and tames them.
It does not let your phone to freeze abruptly leading to increased processing speed.
        Battery Saver
It detects battery draining apps on your phone and fixes them.
You can create power-saving profiles and schedule them according to your preferences.
It lets you monitor battery level status and toggle app settings like brightness, Wi-Fi, Bluetooth, and GPS for more battery life.
          Duplicate Photos Cleaner
It helps you detect and delete useless copies of photos saved on your phone and recover space.
You can scan the entire device or specify a location you want scanned.
It also identifies poorly shot clicks, dark photos, and similar looking photos and gives you the option to delete them.
         Social Media Cleaner
It helps you recover space occupied by unwanted social media data.
It scans your social media apps and detects files that can be deleted. It is up to you to choose what you want to clean.
It helps you safely clean unimportant data cluttering your disk space.
          Antivirus for Android
It offers a powerful antivirus tool which protects your device against major Android threats.
It gives flawless malware protection against spyware and viruses.
Its robust privacy-protection tools detect viruses in real-time and scan apps the moment they are installed.
What is unique about ITL Phone Cleaner?
ITL Phone Cleaner's unique selling point is that it is lightweight and is very easy-to-use. Tap on the app once and have your cache cleared. It offers a surprisingly versatile app manager that is able to take care of all the apps installed on your device from a single screen.
Other than that, here are a few other features of ITL Phone Cleaner and cache cleaner app.
App Manager: It manages all apps on your phone, organizes them and keeps its tidy. It lets you uninstall applications you do not use to free up valuable storage space. This feature also keeps a backup of apks, so that restore become easier and faster.
CPU Cooler: It keeps the CPU temperature under control. You can keep track of CPU usage percentage, current temperature, and RAM percentage. This feature functions by terminating applications that cause your device to overheat. Now, keep your phone running in top condition with minimal CPU usage and maximum output.
Game Booster: It boosts speed so that you can get the most thrill out of your games. It kills high RAM consuming apps to release extra memory. It works efficiently to fix lagging issues of your phone to extend its durability and unleash its full potential.
Summing Up
If you are looking for an all-in-one solution to your app cached data, Phone Cleaner is certainly an excellent choice. With thousands of active (satisfied) users on the Google Play Store, this one can genuinely get your cleaning done.
A fast, lightweight and smart Android cache cleaner app serving multipurpose functions equally. And guys! It's free.