Are you looking to purchase a new smartphone? If yes, then hold on for a sec and ask yourself which OS you will be opting for. I know that most of the users made their mind before anybody give them any suggestion. Still, there are many basic tenets which an average user forgets.
In this post, I will clear those tenets as they are crucial and can shift the paradigm of your decision. iOS or Android is a question which will decide what type of smartphone experience you want. On the contrary, both the operating systems are excellent to use. The main difference lies in the preferences of the users and this is the exact factor I will cover in this post.
Without further ado, let's get you started,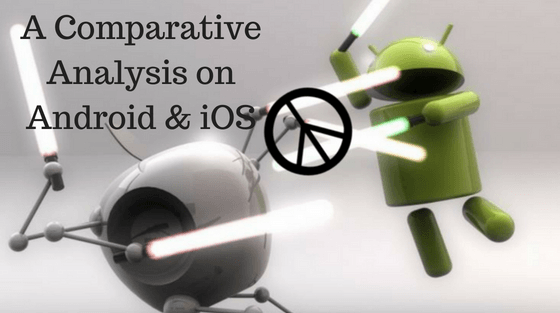 Factor One: Apps Available
The first sub-factor to glance at is the number of the apps. Let's have a look at the current number of apps in both of the official stores,
Google Play Store: 3.5 Million Apps (Numbers may vary)
Apple App Store: 2.2 Million Apps (Numbers may vary)
In my opinion, the number is not the best metric when you are comparing two mobile operating systems. However, it will give you an idea of the total utility of the apps available in the store. The next thing to look at is the quality and user interface of the app. It is deemed that the iOS platform is more lucrative for developers than the Android platform. Also, the applications are also high performing in iOS. And since quality beats quantity, I would say iOS is the winner here.
Factor Two: Alternative App Stores &Sideloading
This factor shifts the paradigm from iOS to Android as Android platform offers more alternative than iOS. There are ample of alternative stores where you can find Android apps. However, there is a catch to this. While allowing sideloading on your Android smartphone, you also open the risk of malware. When you choose Apple's iOS you are restricted to any third party app stores. It forfeits any opportunity to widen the choices of apps. In that case, Android emerge as a winner here.
Factor Three: Number of Updates
When we talk about consistency, we always check for the number of updates an OS has to offer. Before making any sort of verdict look at these factors here,
iOS 11: 87.33 percent
iOS 10: 8.9 percent
Older: 3.77 percent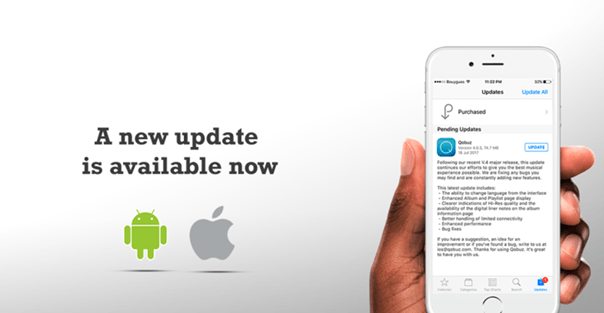 Now, have a look at the security updates of Android here,
Android 8.1 Oreo: 0.5 percent
Android 8.0 Oreo: 4.1 percent
Android 7.1 Nougat: 7.8 percent
Android 7.0 Nougat: 23 percent
Android 6.0 Marshmallow: 26 percent
Android 5.1 Lollipop: 18 percent
Android 5.0 Lollipop: 4.9 percent
Android 4.4 KitKat: 10.5 percent
Older: 5.2 percent
So, if you are looking for security patches to function efficiently you might like iOS than Android.
Factor Four: Customization Options
In this factor, Android will be the king. Customization is one of the stronger suites of Android. You can change and customize many features of Android such as wallpaper, themes, keypad background and more. If you want to customize iOS, you can only change the background of the main screen. If you want to do more customization then you have to jailbreak the iOS which is not safe. So, in the realm of customization, Android takes the higher ground.
Factor Five: The Accessibility Factor
The Android system is believed to be more complicated than iOS. There are many steep functions which can be unlocked by a developer (In an Android smartphone). iOS has a much easier user interface which does not requires any type of special developer-like learning curve. It is the major reason that iOS wins the accessibility factor.
Final Verdict
So, we have best of 5 rounds between iOS and Android. This quick analysis shows that if you are looking for smooth and easy user experience, then you must go for iOS. But if you are looking for an advanced and feature full user interface, Android app Developmentshould be your choice.
What do you think? Leave a comment and let me know about that. Till then, adios and have a great day ahead. Ciao!!!
Author Bio
Tarun Puri is a young, energetic and quality oriented Digital Marketing professional & Editor at Seasia InfoTech is known for his immense knowledge of marketing strategies. He often writes about mobile development, technology, entrepreneurship, startups and business-related topics.