A trade show is a business event where organisations and companies of certain industry join together to showcase their services, knowledge, and products. They also join the trade show to learn more about the current trends and events in their industry. To learn more about their competitors, trade show is the event they need to attend.  Moreover, this is the perfect chance to gain more sales, build and strengthen trust with clients, as well as launch new product or service.
Joining trade shows mean putting up exhibition displays and booths. Cool booths attract more visitors and potential new clients; it equates to potential sales. Having cool booths should have enough exhibit displays that will highlight the company's products and services. In order to do this, trade show display lighting is an important part of booth.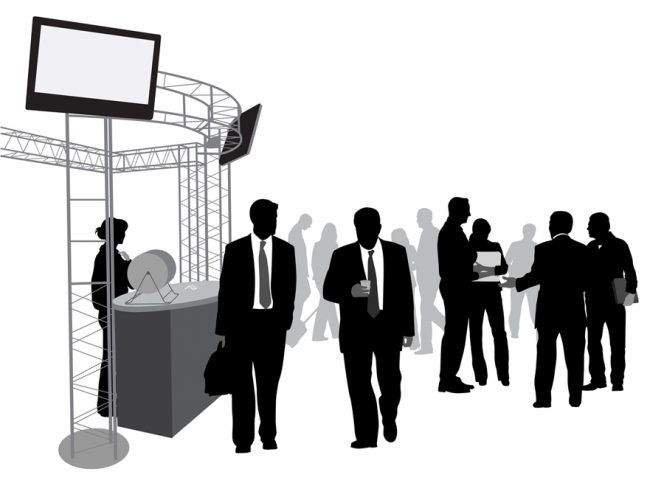 Below are the types of lighting used in trade show displays:
Backlighting
This type of lighting illuminates an image or material from within or behind. It is an important lighting technique because it attracts more attention. Back-lighting helps material or signage to be more visible to visitors even if they are in a longer distance, which aids to catch their attention. This is the simplest and cheap way to make your exhibit standout. It helps to convey your message and branding to potential clients.
Spotlighting
This type of trade show display lighting provides intense light to a particular booth area or item inside it. The intense lighting that is focused on a particular area/item inside the booth is great way to attract the attention of the people. It helps in emphasising the trade show display design you set up: items, area, or presentation. This is a good lighting to illuminate the product you are going to launch next month or next event.
General Lighting
This illuminates your booth performance in all over aspect. It gives light to the whole area, highlighting all the space of the booth. There should be light evenly distributed in your booth space, using the right type of lights.
Lamp Lighting
Lamp lighting offers a warmer and homier feel inside the booth, helping the potential clients to feel comfortable checking your products and services. You can use lamps on desks or tables where clients can sit down and discuss business or inquire about your products and services. You can put it also to lounge area of the booth to create welcoming atmosphere.
Hanging Lights
This lighting helps in creating a unique look of the booth and it captures the interest of passersby. The hanging lights give enough trade booth lighting and decorative touch to attract potential clients.
Front-Lit Lighting
This is the most common lighting for trade shows. It uses LED clamp lights that are good for banner stands. Its clamps let you position the light in a method you like, illuminating enough your banner.
Display Case Lighting
To ensure that your best products are highlighted enough, use display case lighting. Using display case lighting will help your products to be seen easily and those inside display cased will be more appealing to potential customers. To achieve great display case lighting, you can use small and bright LED strip lights to brighten the whole display case with product.
Highlighting the trade show displays, booths, and products can be successful when you find the right types of lighting, perfect light intensities, correct colors, precise types of bulbs, and accurate placement of the lights. It will definitely give your booth the desired show stopping effect.