If you are under the impression that your writing skills will not be put to use once your academic days are over, then you are sorely mistaken. In this rat race of climbing up the ladder of success, good writing skills will help you have the edge over your peers.
According to a study conducted by Carlton University, workers can spend around 3 hours of their 9 to 5 job reading and writing emails. Although at least one-third of the official activities could be automated, writing is one skill that robots cannot master. Writing involves critical thinking, creativity, and vision. Therefore, it is considered to be a significant asset that can help you land up with a satisfactory job and improve your chances of being promoted to a higher designation.
Writing is an indispensable part of your career, and you simply cannot do without proper writing skills at your workplace! Wondering what brownie points you can when you can flaunt the writer in you?
Here are top 7 reasons why writing skills are important for your career
The following are the reasons that will tell you how effective writing skills can help you climb up the success ladder at your office.
Bag a great job
Having the gift of gab and a penchant for writing can open new doors. This will allow you to move forwardtowards your work goalsand help to reach out to other professionals. With good writing skills, you will be able to express yourself clearly. Even when you attend an interview, you might have to fill out multiple forms about your past experiences and personal details. I have seen so many deserving candidates being rejected only because they have not been able to write an extract when asked to describe themselves. Writing skills make you look more groomedin comparisonto others and ensures that you have more chances of screening through the interview rounds.
Aid your communication skills
Image Courtesy: Pexels.com
Although verbal communication is important, written skills are given more importance in workplace because most official decisions and notices are always in the written. When you want to communicate with your colleagues, it is either through emails or memos. That makes writingskills an absolute necessity. When you know the art of writing, you can easily communicate with others. You can express your opinions and make yourself understood by being clearer in front of others.
Help you soar to new heights
However unbelievable may it seem, but writing skills can actually help you make or break things at your workplace. Most official communication happens via text or mail, and it is only when you are able to put your word across, that you can impress the ones who will determine your promotions in the office."Knowing the art of writing, even if it is for emails, will help you to achieve the best deal and save your bacon as well", says Mark Stephen, HR manager of MyAssignmenthelp.com. Moreover, it makes you come out as more credible and smarter – someone the team leaders and higher authorities can trust.
Stand as proof of your expertise
Even if you are extremely good at the technicalities that your job demands, the seniors at your workplace might not take you seriously. It is only when you pair the skills your job requires along with writing skills; the package is regarded to be complete. With excellent writing skills, your expertise will not be questioned. You will also be able to make more important contacts.
Boost your social media marketing efforts
These days, every organisation is active on the social media handles. If you are designated to handle these accounts, then creative writing skills can give you the upper hand. It is a given that when you work in social media, it is necessary for you to know how to write well. It is through engaging content that you can attract more people. You can come up with quirky captions and vivid writings for the posts made in the company's accounts. Building marketing efforts that yield successful results will make your employer realise your worth.
Help you start on your own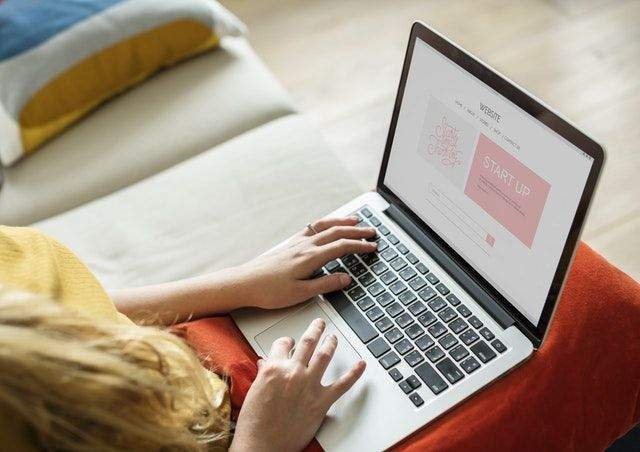 Image Courtesy: Pexels.com
Not everyone wants to stay limited to their 9 to 5 jobs. If you are one who aspires for more, then having exceptional writing skills can help you have a side career of your own. If you want to start a business of your own, you will know how to communicate with the higher officials. When it comes to the marketing bit, if you are good at writing, you will be able to bridge the gap easily. You don't have to be an expert really! All you need is basic knowledge, and some good writing skills and things will become a lot easier for you.
Make money out of your skills
Excellent writing skills can help you make a whole lot of money. Today, there are several job opportunities that require the art of writing, and since the payments are quite handsome, you could be making a lot of money through writing. Job roles like academic writers who provide assignment helpand copywriters are on the rise. With the world becoming more content driven, there is a rise in the demand for content writers too. You can even use your skills to make some extra cash. Companies are willing to pay a lot more to candidates who know proper writing techniques. With enhanced writing skills, there are chances that you may get a better pay package.
Wondering what you can do to get better at writing? Here are some super-easy practices that can help you master the art of writing:
Read more: It does not always have to be literature. Read newspapers and blogs related to your job.
Write it out: Whenever you are thinking something, be it about a movie or a memory, pen it down on paper. If you need assistance, you can opt for online essay help from the professionals.
Play word games and puzzles: Pictionary and scrabbles can actually assist you to learn new words and help you enhance your vocabulary.
With the above advantages in mind, I am sure you will focus on your writing skills. If you have other tricks that have been instrumental in improving your writing skills, then do comment and let us know!